12 iPhone X Features You'll Want to Explore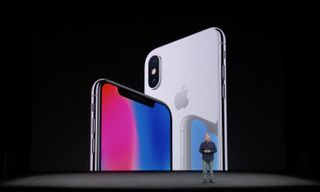 Meet iPhone X
After months of speculation, rumors and leaks, the iPhone X is finally here. Apple and the major wireless carriers began taking online preorders on Oct. 27, and the phone will be available in stores later this week (though good luck trying to find one).
Apple introduced its latest iPhone 10 years after its first iPhone, and made the case that this iPhone is the best iPhone — or perhaps even the best smartphone ever. After having a chance to review the new iPhone, we think Apple has a pretty impressive device on its hands. Here are the iPhone X features that grabbed our attention —and the ones you'll want to try once you track down this 10th anniversary iPhone.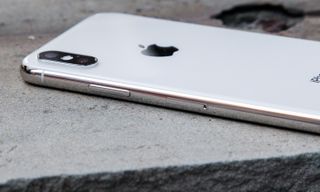 All-glass design
The iPhone X is glass from front to back, with side bands made from surgical stainless steel. The new model comes in a pearlescent space grey and silver. Why is it all glass? Wireless charging. More on that in a minute.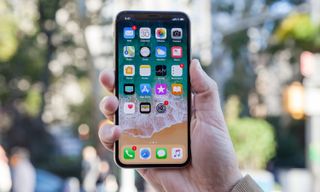 Edge-to-edge OLED Super Retina Display
The iPhone X looks completely different from its predecessors with a 5.8-inch edge-to-edge display. Apple calls the new panel a "Super Retina Display," with a 2,436 x 1,125 resolution and 458 pixels per inch, the highest pixel density in an iPhone.
The High Dynamic Range display also supports Dolby Vision and HDR10 formats for watching ultra-rich video content.
The iPhone X uses 3D Touch, so you'll still be able to force press on the screen to preview web links or access app shortcuts.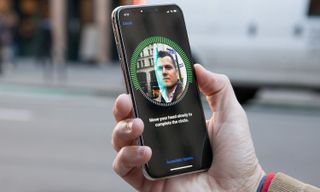 Face ID
The first thing you'll notice when you see the iPhone X is that it lacks a home button. So how do you unlock your phone without Touch ID? Apple has bought facial recognition to the iPhone in a feature called Face ID. The new TrueDepth camera system, made up of an infrared camera, selfie camera, flood illuminator and dot projector, captures your face and then processes the image using Apple's new neural engine.
The face data is protected by the iPhone's on-device secure enclave, which means your face isn't in the cloud somewhere. You use Face ID to unlock your phone and authenticate Apple Pay transactions in-store and in-app. Apple says the new biometric scanner is difficult to spoof.
Face ID has worked pretty well in our initial testing, though it's a tad slower than Touch ID was. Still, we're pretty impressed by how seamless the experience has prove to be so far.

Animojis
You can create emojis modeled after your face directly in iMessage. The camera takes a three-dimensional model of your face and then translates your facial expression to some of your favorite emojis, like the panda bear, monkey, and yes, even the poop emoji.
You can even record videos of yourself as an emoji and the mouth of the character you chose moves in sync with your words. It's not perfect, but it is a clever way to send messages.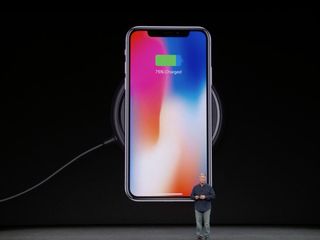 Battery life
With a more power-efficient OLED display, Apple says the iPhone X lasts two more hours than the iPhone 7. We haven't completed our battery testing just yet, but with the iPhone 8 Plus improving on the iPhone 7 Plus's time by 41 minutes on our battery test, we're expecting big things.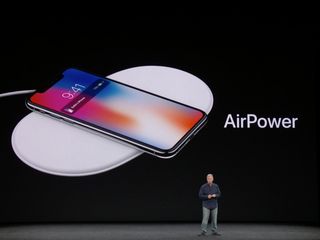 Wireless charging
Apple is finally embracing wireless charging in the 2017 iPhone models, including the iPhone X. The company is using the open Qi wireless charging standard, which means existing wireless charging pucks that use Qi will work with your iPhone (though, of course, Apple is working with accessory makers to make new chargers).
iPhone X will also support fast charge, finally, though, as with the iPhone 8, you'll need either a USB-C adapter or specific third-party chargers to take advantage.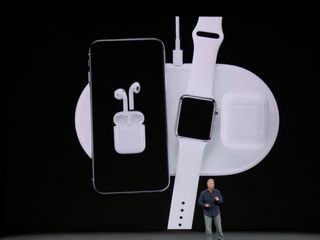 AirPower
Apple created a wireless charging base called AirPower that will power up three Apple gadgets at once: your iPhone 8, 8 Plus or X, the new AirPods charging case, and the Apple Watch Series 3.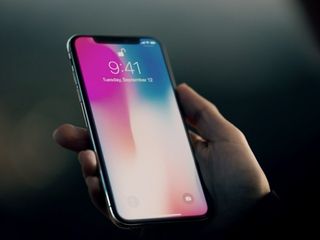 Tap to wake
There's no longer a home button to press to wake your phone, so Apple now allows you to tap the display to wake it.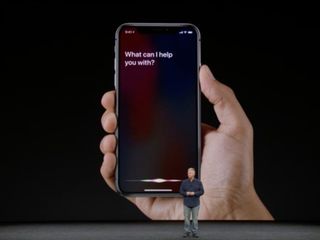 Summoning Siri
You can call upon your iPhone's digital assistant by using the standard greeting, "Hey, Siri," but now you can also summon Siri using the iPhone's power button on the side. It's not as convenient as the Active Edge feature on the new Pixel 2 models, but it's pretty handy.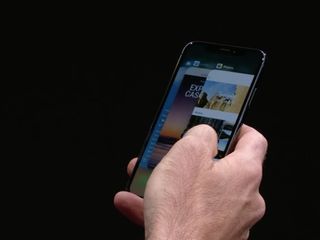 New swipe gestures
That missing home button also makes accessing the app switcher a little different on the iPhone X. Whenever you need to go back to the home screen, you swipe up from the bottom of the display. That gesture used to open Control Center. That's no longer the case. Now you swipe down from the top right of the display to access Control Center, which has been updated for iOS 11.
Swipe along the bottom of apps to scroll through your most recently used apps. To access the app switcher, swipe up halfway and pause for a second to see the multitasking screen.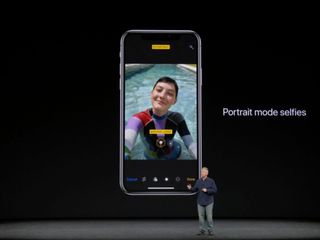 Portrait Lighting
The iPhone X has two 12-megapixel lenses on the back with improved sensors and optical image stabilization in both. Like the iPhone 8 Plus, the iPhone X has a new Portrait Lighting feature that allows you to adjust how photos are lit in Portrait Mode, from natural lighting to a dramatic studio setting. Unlike the iPhone 8 Plus, that lighting feature is also in the iPhone X's 7-MP front-facing lens, thanks to the new TrueDepth camera system.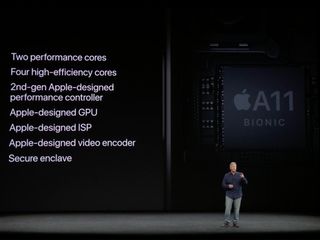 New A11 Bionic chip
The iPhone X is ultra-powerful, thanks to a new A11 Bionic chip. That six-core processor is 70 percent faster than the last-gen iPhone's A10 Fusion processor. The new chip makes Animoji, ARKit apps and 3D games possible. And it also outperforms the leading Android phones by some distance, as we learned in our testing.