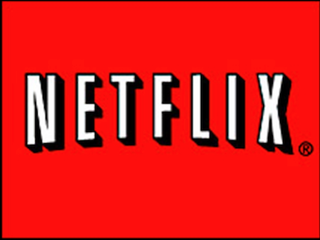 In a letter to shareholders after the company's first quarter 2013 earnings report (PDF), Netflix CEO Reed Hastings and CFO David Wells said the company plans to introduce a new subscription model that allows customers to share one account with multiple family members. This is expected to reduce the amount of "password lending" which can ultimately result in account hacks, and enable more devices to stream movies and TV content simultaneously.
As it stands now, the $7.99 monthly plan only allows two simultaneous streams. While that should be plenty for the average family, it can pose as a problem when dad is out of town and wants to catch up on The Walking Dead while mom is at home streaming Army Wives and the kids are streaming a movie (it happens, really). This new plan should help alleviate those situations.
"A few members with large families run into our 2 simultaneous stream limit," they said in the letter. "To best serve these members, we're shortly adding a 4-stream plan, at $11.99 in the U.S., and we expect fewer than 1-percent of members to take it."
The news follows Netflix's attempt to make the experience more personal by testing multiple profiles on one account earlier this year. A limited number of accounts allow users to create a profile for each member of the household, complete with independent streaming queues and personalized viewing recommendations. This option has yet to go live with all Netflix subscribers, and seemingly paves the way for the upcoming Family plan.
Netflix also introduced social features last month, allowing users share their viewing experiences with Facebook friends and family. By default, sharing will only happen on Netflix, as users will see what titles friends have watched in a new "Watched by your friends" row and what they have rated four or five stars in a new "Friends' Favorites" row. Friends will also be able to see what the user watches and rates highly.
"You are in control of what gets shared. You can choose not to share a specific title by clicking the 'Don't Share This' button in the player," the company said. "You can also visit your 'Social Settings' in 'Your Account' on Netflix.com to turn on additional sharing to Facebook or stop sharing altogether."
Netflix said it achieved strong growth here in the States during 1Q13, adding 2.03 million members in that quarter alone. Netflix believes this is response to the company's original series House of Cards which launched this year. The 1Q13 number was down compared to the 2.05 million seen in the prior quarter, but up compared to the 1.75 million in 1Q12.