You need to take Mac gaming seriously, if you aren't already.
Ever since Apple began launching the best MacBooks and Macs with its own M-series chips, playing modern games on Macs has gotten better with each successive year. While some might still dismiss Apple's gaming efforts, any objective observer can see things are on an upward trajectory. And that's reason to be excited.
In my MacBook Pro 16-inch (M3 Max, 2023) review, I dedicated a large portion to how games like Baldur's Gate 3 and Lies of P ran on Apple's premium laptop. In short, I was extremely impressed. Attending a recent Apple gaming showcase where I got to try some upcoming titles strengthened that notion. Apple is doing a lot with gaming, and messing around isn't one of them.
Below, I'll outline 5 reasons you should take Mac gaming seriously in 2023 and beyond.
Modern games and dev support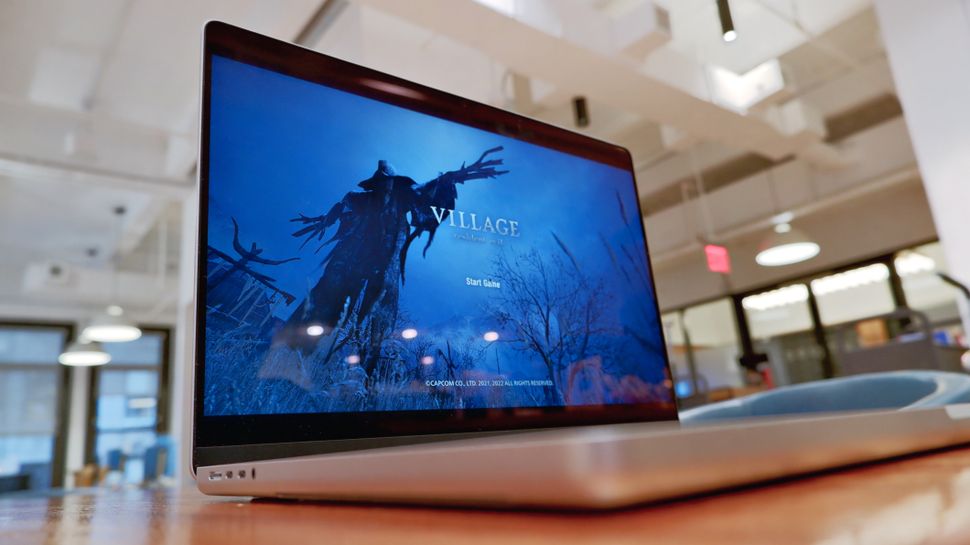 We've seen "blockbuster" games on Mac before, such as the Tomb Raider games. Now, we've seen a steady trickle of such titles. Resident Evil Village, No Man's Sky, Baldur's Gate 3 and Lies of P take full advantage of Apple silicon — delivering phenomenal graphics and excellent performance. And it doesn't stop there, as Resident Evil 4 Remake and Death Stranding will arrive before 2023 ends. The trickle of games is becoming a flood.
With all these titles coming our way, we'll hopefully see more and more developers start porting or developing their games for Apple. M-series Macs proved that Apple's machines can handle graphically demanding games as well as any of the best gaming PCs. Hardware is no longer in question, but we need more developers optimizing their titles for Macs. We're seeing this happen in real-time, and it's pretty damn exciting.
However, we're still a long way from getting perfect parity between Windows 11 and Mac gaming. To illustrate this point, of the 25 top-selling games on Steam, only 3 are available on macOS. Big titles like Cyberpunk 2077, Grand Theft Auto V, Apex Legends, Rainbow Six Seige, along with many smaller games, don't support macOS. Yes, we're seeing more games coming to Mac (particularly the big blockbusters), but we still have a long way to go.
Timelier releases
Another reason we should take Mac gaming seriously is that we're seeing big games arriving shortly after their PC and console counterparts.
Resident Evil Village, No Man's Sky and Death Stranding have or will come out years after their initial launches. Resident Evil 4 Remake lands nine months after its original launch. However, Baldur's Gate 3 dropped a little over a month after its release on PC, and weeks after the PS5 version. Lies of P arrived on macOS the same day as on PC and consoles.
The latter title shows that, if a developer wants, we can see games arrive for Mac on the same day as their PC and console counterparts. Yes, Resident Evil and Death Stranding on Macs is a big deal. But if you're like me and have beaten those games several times over, these Mac releases are less exciting. However, Lies of P and Baldur's Gate 3 give me hope we'll see more timely game releases on Mac.
Cross-save and crossplay
One reason Apple products are so popular is due to the seamless interoperability between devices — the infamous Apple ecosystem. You're able to read and respond to iMessages on your MacBook, or use your AirPods Pro to listen to music from the best iPads or best iPhones, for example. Now, we're seeing something akin to this for some upcoming games. Crossplay and cross-saving are coming to Apple devices.
With Resident Evil 4 Remake, you can (for instance) start a session on a MacBook Pro and then continue on an iPad with an M-series chip or iPhone 15 Pro and iPhone 15 Max without missing a step. The same is true for the upcoming Death Stranding. Similarly, the mobile-only Division: Resurgence features both cross-saving and crossplay between iPhones and iPads that support Ubisoft's cover-based shooter.
Cross-saves alone are enough to get excited about, but crossplay for more titles makes gaming on Macs (and Apple devices in general), more enticing. I hope cross-save become standard for all games available on Macs and iPhone.
M3 power
The M3 chips powering the new iMac, MacBook Pro 14-inch and MacBook Pro 14- and 16-inch are serious business, performance-wise. For gaming, all chips in the lineup have a new feature called Dynamic Caching, which only uses the amount of RAM needed for specific tasks. Hardware-accelerated ray tracing is also now available on Macs thanks to the power of M3, as is hardware-accelerated mesh shading.
When testing the M3 Max-driven MacBook Pro 16-inch, I was floored by how incredible Baldur's Gate 3 and Lies of P looked and ran on Apple's beastly laptop. Having both titles achieving upward of 130 frames per second at max settings was insane. For reference, I had a similar experience with Resident Evil Village on MacBook Pros packing M1 Max and M2 Max chips — which underscores the power of Apple silicon.
Thanks to the power of current Macs thanks to the M-series chips, games can look and run every bit as well as on Windows.
Potential rival to Windows gaming
This last one is more of a wish than anything concrete, but I'm excited to see Mac gaming gain prominence so that we can see a true rival for Windows gaming.
Like with most things I discussed, this is something we won't see for a long time… if we ever see it at all. However, if Apple continues on its current trajectory, it's not unrealistic that it might, if not outright challenge Windows, at least provide a competent alternate choice for gamers.
If that pans out it's likely a good thing for everyone in the long run, since pressure from Apple on the games front could spur Microsoft to work harder to make Windows a more enticing gaming platform.
More from Tom's Guide