Let the tears commence! You can watch the Ted Lasso season 3 finale right now. The odd thing is, though, Apple TV Plus (and the previous Ted Lasso episode) have basically spoiled what's going to happen.
But even though we've watched it, we won't say if our predictions are right. That said, we can tell you the finale is 79 minutes long.
Since the first episode of this season, Ted (Jason Sudeikis) himself has asked why he's still here. He's been called "a mess," and now Ted's mother (Becky Ann Baker) told him that his son Henry (Gus Turner) misses him dearly.
Also, look back at how his ex-wife Michelle (Andrea Anders) left things. Ted saw she wasn't wearing an engagement ring, and she was seemingly disappointed with her trip to Paris with Dr. Jacob (Mike O'Gorman).
Then, Ted told Rebecca he has a big surprise for her. Oh, and Nate (Nick Mohammed) has also been welcomed back to Richmond.
If Ted Lasso (one of the best Apple TV Plus shows) doesn't end with Richmond beating West Ham to win the championship in the finale, and Ted leaving the team in Nate's hands to reunite with his family in America? I will be shocked. I'll be surprised if Ted Lasso season 4 actually happens.
Then, outside of the fictionalized Premier League action, we have the two big remaining questions. What will happen with the trio of Keeley (Juno Temple), Roy Kent (Brett Goldstein) and Jamie Tartt (Phil Dunster) as they left off on unsettled terms after Roy told Keeley he didn't want to "just be friends".
So, scroll down to learn everything you need to know about watching Ted Lasso season 3's finale online!
When does the Ted Lasso season 3 finale come out?
This just changed, as Apple dropped Ted Lasso season 3 episode 12 on Apple TV Plus today (Tuesday, May 30) at 9 p.m. PT — which is 12 a.m. ET / 5 a.m. BST / 3 p.m. AEDT on Wednesday (May 31).
This is 3 hours later than usual, as Apple broke the news in a tweet stating that "At about minute 74, there's going to be a whole room of grown men crying."
That was your first warning that the finale is super-sized. The season finale lasts 79 minutes in total.
How to watch Ted Lasso in the US, UK and Australia
Ted Lasso airs exclusively on Apple TV Plus, which starts at $6.99 / £6.99 / AU$9.99 per month.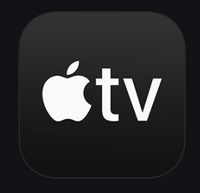 After the Apple TV Plus 7-day free trial, the service costs $6.99 / £6.99 / AU$9.99 per month. Apple TV Plus features fantastic original programming including Black Bird, Shrinking, and Severance.
How to watch Ted Lasso season 3 from anywhere
If you're stuck abroad — in one of the few countries where Apple TV Plus is not available — you will likely run into geo-fenced restrictions on the platforms and services you can use. But with the help of a virtual private network (VPN), you can watch Ted Lasso season 3 and all the other shows you want on the services you already pay for no matter where you are.
Based on our testing, the best VPN is ExpressVPN, which is easy to use and delivers fast internet speeds, making it simple to set up for streaming in no time at all. It also works on practically any device, starting with iOS and Android and including streaming devices such as the Amazon Fire TV Stick and Apple TV.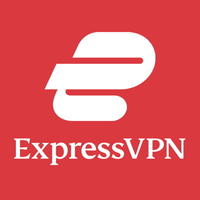 Our favorite VPN service, ExpressVPN, is a top choice for those looking to watch Ted Lasso. It's got a solid mix of safety, speed and ease-of-use. Plus, you get an extra 3 months free if you sign up for a year. If you've never used a VPN before and are curious and not sure, there's a 30-day money-back guarantee if you just want to give it a try.
More from Tom's Guide