Superman and Lois premiere info
The Superman and Lois series premiere is scheduled to begin at 8 p.m. ET today (Tuesday, February 23). It's on The CW.
Man of Steel? More like Dad of Steel! It's time to watch Superman and Lois on The CW and online -- and don't worry, you don't even need cable. Superman and Lois is the latest offshoot of The CW's DC universe, following Arrow, The Flash and Supergirl.
Superman and Lois stars Tyler Hoechlin and Elizabeth Tulloch, respectively, as the iconic comic characters. They originated the roles on Supergirl and also appeared in crossover events with The Flash and Batwoman.
In Superman and Lois, the couple has battled supervillains, fended off alien invaders and defeated monsters. Now, Clark Kent and Lois Lane are facing their greatest challenge ever: being working parents to two teen boys in today's society. Not only that, they are dealing with the possibility that Jonathan (Jordan Elsass) and Jordan (Alexander Garfin) might inherit their father's Kryptonian superpowers.
When the family returns to Smallville to handle some family business, they run into Clark's old flame Lana Lang (Emmanuelle Chriqui), who is now a loan officer, and her husband, Fire Chief Kyle Cushing (Erik Valdez). As the adults become reacquainted, the Kent boys meet Lana and Kyle's rebellious daughter, Sarah (Inde Navarrette). Meanwhile, Lois' dad, General Samuel Lane (Dylan Walsh), is still relying on Superman to save the day now and again.
Here's everything you need to know about how to watch Superman and Lois. Plus, check out the trailer below:
How to watch Superman and Lois anywhere, with a VPN
Just because The CW isn't available everywhere doesn't mean you need to miss Superman and Lois. Watching along with the rest of the internet can be pretty easy. With the right VPN (virtual private network), you can stream the show from wherever you go.
We've evaluated many options, and the best VPN is ExpressVPN. It meets the VPN needs of the vast majority of users, offering outstanding compatibility with most devices and impressive connection speeds. It's also affordable at $12.95 per month. (Signing up for longer periods of six months or a year reduces the cost even more.)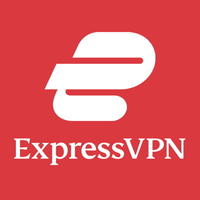 Our favorite VPN service, ExpressVPN, really shines thanks to its safety, speed and simplicity-to-use. It's also compatible with loads of devices - from iOS and Android to Roku, Apple TV and PlayStations. You'll even get an extra 3 months free if you sign up for a year, or there's a 30-day money-back guarantee if you just want to give it a try.

How to watch Superman and Lois in the US
American fans can watch Superman and Lois premiere on Tuesday, Feb. 23 at 8 p.m. ET on The CW, if they get the network with their cable package or with one of the best TV antennas.
If you've already cut the cord, you can watch Superman and Lois online via several live TV streaming services, including Fubo TV, Hulu With Live TV, YouTube TV and AT&T TV.
Of these options, we recommend FuboTV, one of the best streaming services on the market.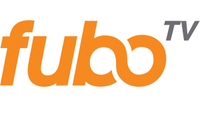 Fubo.TV is a great alternative to a cable package. With the Family Plan ($65 per month), you get over 120 channels, including all the local broadcast networks and top cable brands like Lifetime, AMC, E!, HGTV, FX, ESPN, Syfy and Paramount Network.
You can watch Superman and Lois for free without cable via The CW app, which is available on most major streaming devices including Apple TV and Roku. New episodes drop the day after the episode airs on TV.
You can also access The CW on Locast, in select cities. If you live in one of the 26 markets, you can watch broadcast channels free online. The Locast app is available on iOS and Android mobile devices, as well as Apple TV, Android TV, Roku, Fire TV and Google Chromecast.
To use Locast, you'll need to enter an address. If you are away from home but still want to access your area Locast, you'll need ExpressVPN.
How to watch Superman and Lois in Canada
Up in the Great White North, Canadian viewers can watch Superman and Lois on the same day as Americans, but an hour later, at 9 p.m. ET. It's on CTV Sci-Fi Channel and available on CTV.ca and the CTV app.
How to watch Superman and Lois in the UK
Bad news for Brits — since Superman and Lois is a brand-new series, it's not currently scheduled to air on any UK channels. Eventually, it may join Batwoman on E4 or Black Lightning streams on Netflix UK.
They could also access The CW's free app if they use ExpressVPN.
How to watch Superman and Lois on Netflix
While The CW hasn't made any announcements, it's safe to guess that Superman and Lois will be released on Netflix in the U.S., like many of the network's other series such as Riverdale. However, that won't be until after the season has finished airing, so no earlier than summer 2021.
Superman and Lois cast
The cast of the Superman and Lois is headlined by Tyler Hoechlin as Clark Kent/Superman and Elizabeth Tulloch as Daily Planet journalist Lois Lane.
They are joined by:
Jordan Elsass as Jonathan Kent, one of Clark and Lois' sons
Alexander Garfin as Jordan Kent, one of Clark and Lois' sons
Emmanuelle Chriqui as Lana Lang, Clark's childhood friend and the loan officer at Smallville Bank
Erik Valdez as Kyle Cushing, Lana's husband and Smallville's fire chief
Inde Navarrette as Sarah Cushing, Lana and Kyle's older daughter
Joselyn Picard as Sophie Cushing, Lana and Kyle's younger daughter
Dylan Walsh as Samuel Lane, Lois' father and an Army general
Wolé Parks as The Stranger, described as "a mysterious visitor hellbent on proving to the world that it no longer needs Superman"
Adam Rayner as Morgan Edge, described as "an intelligent, eloquent and impassioned self-made mogul"
Sofia Hasmik as Chrissy Beppo, a journalist at the Smallville Gazette
Angus Macfadyen as Jor-El, Clark Kent's Kryptonian father