Courtney Cox et al are back for a second run of Starz's comedy horror series Shining Vale. It's safe to say that the demons haven't yet left Casa de Phelps, and this time the whole Phelps family look like they're being haunted. It's perfect Halloween viewing and, in this guide, we explain how to watch Shining Vale season 2 online and on TV in different parts of the world.
Shining Vale season 2 release date, time
U.S. date and time: Shining Vale season 2 premiered on Friday, October 13. New episodes hit the Starz streaming service every Friday, and go out on linear TV at 9 p.m. ET/PT.
International TV channels and release dates can be found below.
Watch anywhere — try ExpressVPN 100% risk free
The first season of Shining Vale saw Cox's Patricia and her family relocate to the eponymous backwater town in Connecticut to escape scandal. But the enormous, antiquated house they move into is – you guessed it – haunted.
The spectre of Rosemary Wellingham (Mira Sorvino in sensationally devilish form), who murdered her husband there many years ago, begins to appear to Pat. Cue the inevitable deal with the devil, as Pat allows Rosemary to inhabit her body to help her write her next novel. You don't have to have read Faust to know that that little arrangement rarely ends well.
After season 1 ended with Pat strapped to a gurney and wheeled into a psychiatric ward, the new season begins with her back at home and — apparently — 'rehabilitated'. Any hopes, however, of making a fresh start with her family and career are vanquished when her husband (Greg Kinnear) and two teenage kids also start seeing visions of their own.
"I can help you... but it will cost you", Rosemary tempts Pat in the season 2 trailer. Surely, she's not going to make that mistake again...
With genuine laughs and scares in equal measure, keep reading to see exactly how to watch Shining Vale season 2 online, with Starz the host channel in the U.S..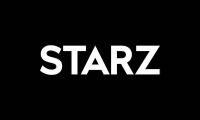 Watch Shining Vale on Starz for half-price
Normally Starz costs $10/month, but it's currently offering a half-price special offer meaning you can get your first month for only $4.99!
As well as Shining Vale 2, Starz is home to Power Book, Heels season 2, Outlander, BMF, P-Valley and Blindspotting.
Starz is available to watch on a variety of devices, including web browsers, smartphones, tablets, Apple TV, Amazon Fire TV, Roku, Xbox and most Smart TVs.
Preferred Partner (What does this mean?)
How to watch Shining Vale season 2 from anywhere
If Shining Vale season 2 isn't airing where you're currently located, that doesn't mean you have to miss the show while you're away from home. With the right VPN (virtual private network), you can stream the show from wherever you are.
We've evaluated many options, and the best VPN is ExpressVPN. It meets the VPN needs of the vast majority of users, offering outstanding compatibility with most devices and impressive connection speeds. And you can try it risk-free for 30 days if you take advantage of ExpressVPN's no-quibble money-back guarantee.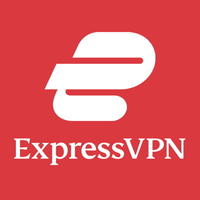 Our favorite VPN service, ExpressVPN, really shines thanks to its safety, speed and simplicity-to-use. It's also compatible with loads of devices — from iOS and Android to Roku, Apple TV and PlayStations. You'll even get an extra 3 months free if you sign up for a year, or there's a 30-day money-back guarantee if you just want to give it a try.
How to watch Shining Vale season 2 online in the U.S.
Starz is the place to watch Shining Vale season 2 in the U.S.. Episodes air on Fridays at 9 p.m. ET/PT on Starz, starting October 13 (yep... Friday the 13th!).
As explained above, Starz generally costs $9.99/month but right now you get your first month for half that price. Starz can also be added on to your Amazon Prime subscription for $9.99/month.
If you have access to Starz as a linear channel, it's scheduled to air on TV every Friday at 9 p.m. ET/PT. If you don't have Starz on cable, you can pick it up as an add-on on several live TV streaming services, including Sling TV, Fubo TV, YouTube TV, Philo and DirecTV Stream.
Of these options, we recommend Philo and Sling as the standout cheapest options. In particular, we rate Sling TV as one of the best streaming services and best cable TV alternatives.
Shining Vale season 2 comprises eight episodes — you can find the full schedule below.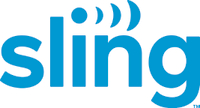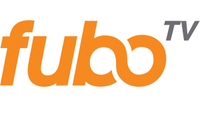 Fubo.TV is a great live TV service. With the Basic Plan ($74.99 per month), you get over 100 channels, including all the local broadcast networks and top cable brands. You'll need the Starz add-on on top of this.
Both services are available on most, if not all, of the best streaming devices.
How to watch Shining Vale season 2 online in Canada
You can watch Shining Vale season 2 in Canada with Crave, which hosts Starz in Canada. New episodes drop weekly on Crave every Friday from October 13.
Crave subscriptions start at $9.99/month for its Basic plan (720p video, includes ads) all the way up to $19.99/month for Premium (ad-free, 4K, downloadable shows). Either way, you'll need to pay an additional $5.99 to get the Starz add-on if you want to watch Shining Vale.
Those on vacation away from Canada will need one of the best VPNs to log in back home to use Crave as it will be geo-blocked when not at home.
How to watch Shining Vale season 2 online in the U.K.
Brits can watch Shining Vale season 2 on Lionsgate Plus, with episodes appearing every Friday from October 13.
There are two main avenues to get Lionsgate Plus. The first is via Prime Video channels, where you can add Lionsgate+ to your existing Prime account for only £1.99/month for your first six months (reverting to £5.99/month thereafter).
The second is through its own streaming service, and you can get a 7-day free trial of Lionsgate Plus now. Once that expires, the service costs £5.99/month.
Travelers who want to access their paid services can do so with ExpressVPN.
How to watch Shining Vale season 2 online in Australia
Aussies can watch Shining Vale season 2 on streaming specialist Binge — episodes are schedule to drop every Saturday at 6.10 p.m. AEDT.
Binge offers a free 7-day trial to check out the streaming service. After that, the Basic plan costs $10 AUD/per month, with most pricey options if you want to ditch ads and stream on more than one device.
Or if you have a Foxtel subscription, you can watch every Friday (or on demand) at 8:30 p.m. on Fox Showcase.
Shining Vale season 2 episode guide and schedule
Shining Vale season 2 episode 1 "Homecoming": Oct. 13
Shining Vale season 2 episode 2 "She's Real": Oct. 20
Shining Vale season 2 episode 3 "The Goat": Oct. 27
Shining Vale season 2 episode 4 "Smile": Nov. 3
Shining Vale season 2 episode 5 "The MIracle": Nov. 10
Shining Vale season 2 episode 6 "What's the Matter with Sandy?": Nov. 17
Shining Vale season 2 episode 7 "Covens": Nov. 24
Shining Vale season 2 episode 8 "Redemption": Dec. 1
Watch Shining Vale season 2 trailer:
Before you check out how to watch Shining Vale season 2 online below, take a look at the trailer: