It's almost time to get back in the Duffy Wrestling League (DWL) ring and watch Heels season 2 online. Yes, Starz pro wrestling drama is back, and it's increasing the drama by expanding its women's division (how 2018 WWE of them).
Heels season 2 release date, time
U.S. date and time: Heels season 2 debuts tomorrow (Friday, July 28). The first episode airs at 10 p.m. ET/PT on Starz.
International release dates can be found below.
Specifically, former WWE champion AJ Mendez (who went by AJ Lee at the time) plays the role of experienced grappler Elle Dorado. She's here because new champ Crystal Tyler (Kelli Berglund) needs a challenger or two, because DWL isn't the kind of promotion that would have a women beat all of its men.
The bigger story is about how Jack (Stephen Amell) and Ace Spade (Alexander Ludwig) were actually fighting in the ring (called 'shooting'), setting them up for some chance at redemption. Or at least a chance to draw a crowd and make money off their family drama.
And before you check out how to watch Heels season 2 online below, check out the trailer:
How to watch Heels season 2 from anywhere on Earth
Just because Heels isn't airing where you are currently located doesn't mean you have to miss the show while you're away from home. With the right VPN (virtual private network), you can stream the show from wherever you go.
We've evaluated many options, and the best VPN is ExpressVPN. It meets the VPN needs of the vast majority of users, offering outstanding compatibility with most devices and impressive connection speeds. It's also affordable at $12.95 per month. (Signing up for longer periods of six months or a year reduces the cost even more.)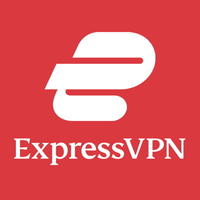 Our favorite VPN service, ExpressVPN, really shines thanks to its safety, speed and simplicity-to-use. It's also compatible with loads of devices - from iOS and Android to Roku, Apple TV and PlayStations. You'll even get an extra 3 months free if you sign up for a year, or there's a 30-day money-back guarantee if you just want to give it a try.

How to watch Heels season 2 online in the U.S.
Starz is your destination to watch Heels season 2 in the U.S.. Episodes debut on Fridays at 10 p.m. ET on Starz.
Heels season 2 is eight episodes long, and the full schedule is below.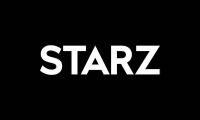 Normally Starz costs $8.99 per month, but it's currently offering a $15 per month for 3 months discount. Starz also offers originals such as BMF, the Power shows, P-Valley and Blindspotting.
How to watch Heels season 2 online in Canada
You can watch Heels season 2 in Canada with Crave, which hosts Starz in Canada. The first episode will air at 10 p.m. on the Starz 1 and Super Écran channels.
Of course, those on vacation in Canada who stream live with their friends will need one of the best VPNs to log in back home to use Starz, Crave or Stan.
Can you watch Heels season 2 online in the UK?
Mixed news for Brits: we can't find any examples of if Heels season 2 will be coming over the pond the same time as its US debut. There is a chance, though, that it could debut on Lionsgate Plus in the U.K..
You can get a 7-day free trial of Lionsgate Plus through Prime Video Channels, and it costs £5.99 per month thereafter.
Any travelers who are in the U.K. can still get access to their subscription services with the help of ExpressVPN.
How to watch Heels season 2 online in Australia
Down Under, Aussies can watch Heels season 2 on Stan. It debuts tomorrow (Friday, July 28).
Stan offers a free 30-day trial to check out the streaming service. After that, the Basic plan costs $10 AUD a month and gives you access to over 600 TV shows and 1,000 movies.