The all-new Mozilla VPN joined the ranks of the best VPN services on the market in mid-2020, and the cyber-blockbuster release is available in the US, UK, Singapore, Malaysia, Canada and New Zealand, with more regions in the pipeline.
Previously known as Firefox Private Network and Firefox VPN, and only available in the US, it lingered in closed beta for a fair amount of time, but it's now a fully-functioning VPN that users are flocking to.
Late 2019 saw Mozilla launch its Firefox Private Network add-on – and yes, the add-on and VPN did confusingly share a name for a while. The add-on enables Firefox users to encrypt their browser traffic when they need extra security – such as when connected to public Wi-Fi – but is still in beta and limited to users in the US.
The free (for now) browser extension is essentially a Mozilla VPN-lite, only protecting browser traffic while leaving the rest of the device vulnerable. While useful for casual users, the simple extension can't compete with a true VPN.
The genuine Mozilla VPN (check out our full Mozilla VPN review) was developed alongside this project – a fully-fledged virtual private network which encrypts your entire device's traffic. Now launched, the product costs $4.99 a month with Windows, Mac, Android, iOS and Linux fully supported.
So, that's the full gamut of 'standard' devices now supported, but unlike more mature services, there's no Fire Stick VPN app, or any options for users of other streaming devices. We wouldn't put money on this happening any time soon, though, thanks to the fact Mozilla VPN doesn't yet seem to be fully targeting streaming. Router support still appears to be a no-go, too.
A 'full-device' Mozilla VPN has been long-awaited and much anticipated by Firefox devotees, and below you'll learn how to download the software, what it offers, and how it fares against the biggest names in the VPN game.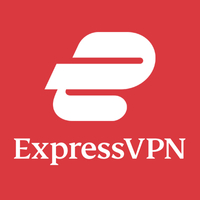 1. ExpressVPN – the best VPN available
If you want an established, proven VPN, then we still recommend ExpressVPN over any other service – Mozilla VPN included. With over 3,000 servers, incredible speeds, excellent streaming power and a verified no-logging policy, it's the full package – plus you can now get three months free on a 12-month plan.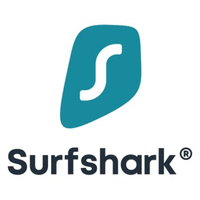 2. Surfshark – the best-value VPN on the market
If Mozilla VPN's simple pricing has drawn you in, Surfshark might tempt you even more. At just $2.49 a month it's the best-value service on the market, but makes very few sacrifices in the process. With a 30-day money-back guarantee as well, you can try before you buy.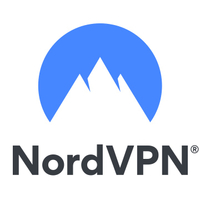 3. NordVPN – the biggest name is still one of the best
Few names have as much clout in the CyberSec community as Mozilla, but NordVPN is the daddy. With excellent apps for all your devices, tons of extra privacy and security features plus incredible encryption, it's here to stay. And, at $3.71 a month, it's not bad value, either.
Who can get Mozilla VPN?
As of July 15, 2020, individuals from the UK, US, Canada, Singapore, Malaysia and New Zealand can sign up and access Mozilla VPN. Anyone in those countries who coughs up the princely sum of $4.99 a month can download Mozilla VPN and install it on five devices. Those in the rest of the world will have to wait.
Mozilla is providing fairly regular updates – split tunneling was recently introduced in the Android app, for example – so hopefully the brand-new Mozilla VPN will soon be available on a few more niche devices. As for when the rest of the world will be able to get involved? We simply can't say.
Is Mozilla VPN a real VPN?
If you're able to sign up to the full version, then yes, the Mozilla VPN is a true VPN. Mozilla is using security-focused stalwart Mullvad's servers, and while there are similarities in the services, we're pretty sure users aren't getting a rebranded Mullvad tailored to Firefox users. For example, it looks like Mozilla is putting more effort into its iOS and Android VPN options than Mullvad has been known for.
As you'd expect, paying for this Mozilla VPN will provide you no-holds-barred VPN usage, with unlimited data as well as the option to use one subscription over five different devices.
Again, it doesn't seem like Mozilla VPN is simply a badge-engineered Mullvad, and the services do appear to be fairly different, even though they share the same servers and price. And that's one interesting note – Mozilla VPN retains the user-friendly flat-priced rolling contract scheme implemented by Mullvad, which is one of our favorite features of the Swedish VPN.
What does Mozilla VPN offer?
Mozilla VPN only uses WireGuard, a fairly new and high-speed VPN protocol. It forgoes the old favorites OpenVPN and IKEv2 for modern tech, and that's a bold move. While WireGuard is hardly untested, it's not as well-known as the classic protocols – but we all have to move on sometime.
Wireguard's benefits include being written in much more concise code, which allows for easier auditing, and reliably swift connection speeds. In our testing, UK speeds weren't incredible, but on an ultra-fast 800MB line in Europe Mozilla VPN impressed, delivering speeds topping out at 260MB. And, while it does only have a small server location list of around 30 countries, these are evenly spread across the world – and again, this is indicative of Mullvad's involvement.
If you sign up you'll also be able to cover five devices with your one subscription, which should be enough for most, but isn't incredibly generous. It's also worth noting that that's five registered devices, not five simultaneous connections. That's a little more restrictive than the policies we see from most providers.
All current versions of Mozilla VPN have a functioning kill switch, and Android users can also set up a split tunneling function to choose what you route through the VPN. We can't wait to see what else the service gets as it matures and we get used to using it a little more.
How does Mozilla VPN stack up against the competition?
The VPN market is getting more crowded by the day, and a number of providers have cornered their niches and command imposing presences. We haven't had as much time to test Mozilla VPN as we have some other services, but below we'll compare what we do know about it with its three biggest rivals to see what the newbie's up against.

ExpressVPN vs Mozilla VPN
First up is ExpressVPN – probably the most respected and capable VPN on the market today.
In terms of price, Firefox seems like the better proposition – you'll get a cheaper monthly price alongside a commitment-free rolling contract, whereas you'll have to sign up for a year of ExpressVPN to get anywhere near $5 a month. Tom's Guide readers can claim three free months on a 12-month plan, though.
However, when we start to dig a little deeper we can see what that money gets you. Mozilla offers 280+ servers in 40+ locations over 31 countries. ExpressVPN, on the other hand, runs over 3,000 servers in 94 countries. That means you'll have a much better chance of finding a great connection wherever you're based.
Mullvad has always prioritised privacy above everything else, and while we'd have expected this to have rubbed off on Mozilla, you'll need to submit your email address to sign up, unlike its partner that offers anonymous logins as well as gift card and even postal cash payments. However, that's not something ExpressVPN offers either.
What we do trust is Express's commitment to privacy. Mozilla VPN's privacy policy isn't the most in-depth, but combined with Mozilla's general privacy rules and a rumoured upcoming independent audit of the service, we trust Mozilla VPN a fair bit more than plenty of other VPN providers.
Finally, ExpressVPN offers a range of excellent browser add-ons – including one for Firefox – and these extensions appear far more fully-featured than the free Firefox Private Network add-on. Mozilla VPN itself doesn't offer dedicated add-ons yet, but if they turn up in the future, we can only hope that they're more than simple proxies and deliver genuine in-browser power.
Although there's a lot going for it, the new Mozilla VPN can't quite stack up against Express – but for commitment-phobes its rolling contract will be a big draw, and there's certainly promise in the privacy department.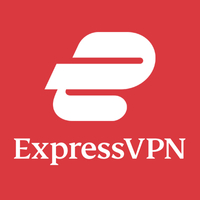 Tom's Guide readers get 3 months free from ExpressVPN
Sign up for 12 months of ExpressVPN and you'll get 49% off, plus a three free months of coverage. And don't forget, if you just want to give it a try with no obligation, there's a 30-day money back guarantee in place that you can rely upon without any quibbles.

Surfshark vs Mozilla VPN
Surfshark has developed a large following in recent years, not least due to the fact it offers a truly premium product at a rock-bottom price. For around $2.50 a month you'll get pretty much everything you could want from a VPN – but again, you'll only get that price if you sign a long contract, and shorter contracts are actually a little on the expensive side.
Seeing as Mozilla's browser is still a big hitter, many VPNs offer Firefox-compatible add-ons. Surfshark's Firefox extension is one of the best, and fits nicely within the ecosystem. Again, we'd expect any Mozilla VPN add-ons to be incredibly well-integrated with its native browser, possibly offering dedicated functions not available in regular VPN extensions. Another option here is the free Firefox Private Network, which is a good option for infrequent users.
While we know from experience that even the biggest VPN providers can have problems making their clients user-friendly, Mozilla has developed an attractive and simple UI design. However, it currently lacks an automatic fastest connection option, and you'll also have to do without favorites or a search box – if you want a specific server, you'll have to scroll for it.
On the other hand, one of Surfshark's strongest suits is its excellent app design, which makes accessing its numerous features a breeze. As we'd expect, the established provider is more polished, but in time we expect Mozilla will bring in these features that are missing.
Even though it requires a lengthy contract, Surfshark's price is unbeatable – and seeing as you get one of the very best VPN packages for less than $2.50 a month, it's hard to recommend Mozilla VPN over Surfshark in its current form.
Get the best value VPN for less than $2 a month
It's no secret that Surfshark offers incredible value. For less than $2.50 a month you can get a genuinely fully-featured VPN that does absolutely everything you want it to. And if it's not for you? You've got 30 days to claim your money back.

NordVPN vs Mozilla VPN
A huge name in the VPN market, NordVPN has over 10 million customers and a powerful suite of security-focused VPN clients and apps. However, Mozilla has a good share of the browser market and prides itself on being a proponent of a safer, more secure internet, so it's in a good position to get a foot in the door.
Nord has a massive number of features, but Mozilla has been quietly rolling out updates and new functions for its VPN at a good speed – some apps have split tunneling and all feature a kill switch. While Mozilla VPN only uses Wireguard, that's by design and we can't hold that against the developer.
Currently we can't see any burning reason why you'd choose the Mozilla VPN over a giant like NordVPN – unless, perhaps, you're an avid Firefox user. However, we're excited to see where Mozilla takes its VPN in the coming months, and if it can create something that really can challenge the very best VPNs available today.