GameStop is hiking the price of its loyalty program. Starting June 27, gamers who join GameStop's PowerUp Rewards Pro program will pay $25 per year for the perks. The current price is $14.99 per year.
However, you can bypass the price hike by locking in the $14.99 per year PowerUp Reward Pro membership today at GameStop. When the price hike starts tomorrow, you'll automatically get all the new perks associated with the program without having to pay the new, higher price.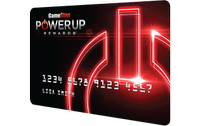 PowerUp Reward Pro membership: from $14/year @ GameStop
The price of GameStop's PowerUp Rewards membership is increasing to $25 per year starting June 27. Now is the time to lock in your membership at the current $14.99 per year price. Membership includes a $5 monthly reward certificate, one-time $10 credit for signing up, and digital Game Informer subscription. New perks include 5% extra off on: pre-owned consoles/video games, collectibles/toys/apparel, clearance items, GameStop brand products, GameStop Protection Plans, and more.
GameStop Pro membership: New perks
One of the biggest perks of being a member is that you get a $10 credit for signing up and a $5 monthly reward certificate that you can use on just about anything. You also get a 10% extra trade-in credit. While console restocks aren't a thing anymore, members get first dibs on new releases as well as special access to pro member deals only. These perks will remain unchanged under the new program. New perks that start on June 27 include:
5% off all pre-owned games/consoles
5% off all collectibles
5% off all clearance items
5% off GameStop products
5% off all protection plans
This begs the question — is the membership worth it? It really depends on how big of a GameStop shopper you are. With the $10 sign up bonus and $5 monthly credit, it won't take long to make up the cost of admission. However, if you wait till the price increases on June 27, then you'll need to make slightly more purchases before you can recoup the $24.99 cost of membership.
For more ways to save, make sure to check out our guide to this week's best GameStop promo codes.