45% of people in India already use a VPN – and this number is on the rise. Whether you're looking to unblock international streaming content or escape digital censorship, finding a reliable VPN for India has become essential.
The best VPNs can enhance your privacy in just a few clicks, which is why they're so popular in India, but they're also the most effective way of accessing sites or apps that are blocked by the government – including TikTok, WeChat, PUBG Mobile, and more. With an India VPN, you'll also be able to spoof your location while traveling to tune in to content from back home, like IPL cricket and Hotstar, or access streaming platforms from around the world.
Our team of in-house VPN experts has reviewed dozens of providers, and here I'll round up the top VPNs for India based on privacy, security, streaming performance, connection speeds, and ease of use. Check out my top 3 picks below if you're in a hurry, or keep scrolling for an in-depth look at each contender.
Top 3 India VPNs at a glance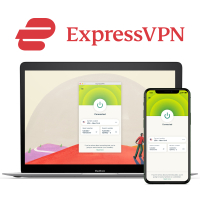 1. ExpressVPN – The very best India VPN
Hugely popular the world over, ExpressVPN is the total package. With great speeds, awesome unblocking power, and apps for all of your devices, it easily claims the top spot in my rankings.
You can try ExpressVPN for yourself with a 30-day money-back guarantee, and Tom's Guide readers get an extra 3 months free on a 12-month plan (and 1 year of free Backblaze backup software.)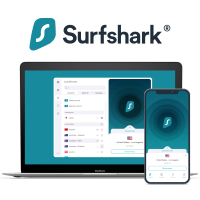 2. Surfshark – A big name that's budget-friendly
Want to get your hands on a top-notch VPN without breaking the bank? Surfshark has you covered, and provides even more value for money with unlimited simultaneous connections for you, your family, and all of the gadgets in the house.
At less than $2.50 a month, it's seriously cheap, but Surfshark doesn't skimp on features. Best of all, you'll get 3 months free and a 30-day money-back guarantee.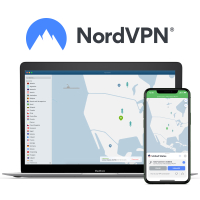 3. NordVPN – Security-focused service
NordVPN is one of the top dogs in the VPN scene, and provides a great middle ground between power and affordability. It's the quickest service I've ever tested, incredibly reliable, and perfect for VPN newbies thanks to its sleek apps.
All NordVPN plans are reasonably priced, too, clocking in at around $3.49 a month. If you'd rather try before buying, a 30-day money-back guarantee gives you plenty of opportunity.
The best India VPNs in 2023
ExpressVPN: The best India VPN overall
Subscribe if:
✔️ You're looking for the best of the best. ExpressVPN leads the market when it comes to quality features and robust security.
✔️ You want to stream international content. From sports, to movies, to new TV shows, ExpressVPN can unblock it all.
✔️ You want a VPN you can set and forget. ExpressVPN apps are easy to use, even for newbies, thanks to an auto-connect feature.
Avoid if:
❌ You're on a budget. You'll get your money's worth with ExpressVPN, but there's no denying it's a pricey option.
❌ You need an antivirus solution. ExpressVPN isn't a one-stop-shop, like NordVPN, and lacks native antivirus software.
Bottom line: ⭐⭐⭐⭐⭐
ExpressVPN does it all – it's super secure, speedy, unblocks virtually everything, and boasts server coverage in India and beyond. It's my #1 pick, and you can try it too with a 30-day money-back guarantee.
Coming in at #1 is ExpressVPN – it's the best service on the market, and my top pick for an India VPN, too. With seriously powerful encryption and a wide range of protocols to choose from, you can rest assured that your sensitive information (like passwords, email addresses, and payment details) is always kept under lock and key.
ExpressVPN is a stand-out streaming VPN, too. You'll be able to stream India-exclusive content if you travel overseas on holiday or for business, and when you're back home, you can take your pick of streaming services from around the world. ExpressVPN has no trouble unblocking Netflix, Hulu, BBC iPlayer, Peacock, and then some, and you'll also be able to find inexpensive (or free) ways to watch cricket matches and other sporting events.
That's no good without excellent connection speed, though, and ExpressVPN doesn't disappoint when it comes to performance. In my testing, the service delivered class-leading speeds across all servers I tried, and even has two dedicated server banks in India; one in Mumbai, one in Chennai.
What brings this all together, though, are Express's excellent apps. Want ExpressVPN on your Fire Stick? No problem. Router? Easy. As well as Windows, Mac, iOS, and Android VPN apps, ExpressVPN supports a huge range of devices – all of which work smoothly and look great. So, you don't need to be a rocket scientist to make the most of the service.
If I had to find a fault, it'd be that you can only use ExpressVPN on five devices at the same time. You can install the app on all your devices and log in and out as you wish, however – you don't have to commit to a set five.
All in all, there isn't a service that can match ExpressVPN today, and though it's on the expensive side, you're getting heaps of quality for the price. Plus, if you need help getting set up or picking a server, the ExpressVPN customer support team is available 24/7 via live chat.
Swipe to scroll horizontally
ExpressVPN test results

| Feature | Comments | Rating |
| --- | --- | --- |
| Design | A sleek, stylish design that looks great on all devices | ⭐⭐⭐⭐⭐ |
| Ease of use | Ideal for VPN newbies | ⭐⭐⭐⭐⭐ |
| Performance | Not the speediest VPN on the market, but still reliable | ⭐⭐⭐⭐ |
| Unblocking | Servers in 90 countries, including India, mean there's plenty to access | ⭐⭐⭐⭐⭐ |
| Security and privacy | An audited no-logs service with 256-bit encryption | ⭐⭐⭐⭐⭐ |
| Customer support | Get in touch with friendly agents 24/7 | ⭐⭐⭐⭐⭐ |
| Price | Plans are pricey, but packed with features | ⭐⭐⭐ |
Surfshark: The best cheap India VPN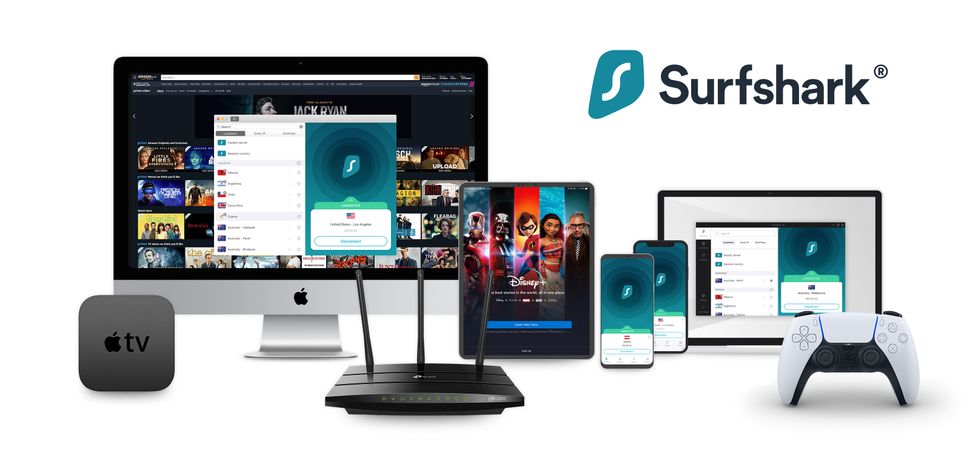 Subscribe if:
✔️ You have a lot of devices. Share the love with unlimited simultaneous connections.
✔️ Speed is everything. Surfshark is one of the quickest VPNs money can buy – and ideal for streaming.
✔️ You're looking for low-cost quality. Surfshark plans are budget-friendly without sacrificing features, speed, or security.
Avoid if:
❌ You do a lot of torrenting. While you certainly can use Surfshark for P2P sharing, ExpressVPN is the best torrenting VPN.
❌ You rely on your kill switch. It probably won't happen in real life, but I was able to break the Surfshark kill switch. NordVPN fared better.
Bottom line: ⭐⭐⭐⭐½
Surfshark is an awesome all-rounder that ticks all of the right boxes. Its huge server network gives you the freedom to hop from country to country, and avoid VPN blocks and censorship. See for yourself with a 30-day money-back guarantee.
If you're hunting for a bargain, then Surfshark could be your match made in heaven. The service boasts premium performance at a fraction of the price of some of its rivals, and I'm consistently impressed by just how much it manages to pack into one (incredibly cheap) plan.
Surfshark has a healthy network of 3,200 servers in 100 countries, including three locations in India – Mumbai, Chennai, and Indore. So, wherever you are in India, you'll have no trouble connecting to a server that's relatively close by and capable of delivering excellent speeds.
Speaking of speed, Surfshark blows a lot of my other VPN picks out of the water. It managed to hit 950 Mbps during my latest tests, using WireGuards, which is more than enough to handle HD streaming, online gaming, and video calls. without any hiccups.
There's more good news if streaming is your thing, too, seeing as Surfshark can unblock the likes of Netflix, BBC iPlayer, and Hulu from within India, as well as regional networks like Hotstar.
While its apps aren't quite as customizable as ExpressVPN or IPVanish, there's still a lot to like about Surfshark. You'll get a kill switch that keeps your sensitive information out of the hands of snoopers if your VPN connection drops, split tunneling, and even a full GUI for Linux users.
Simply put, Surfshark is one of the best cheap VPNs out there, and with unlimited simultaneous connections, you can install the VPN on all of your devices with just one plan.
Swipe to scroll horizontally
Surfshark test results

| Feature | Comments | Rating |
| --- | --- | --- |
| Design | A fresh and intuitive design | ⭐⭐⭐⭐⭐ |
| Ease of use | All apps are easy to navigate | ⭐⭐⭐⭐⭐ |
| Performance | A super-speedy service that can keep up with HD streaming | ⭐⭐⭐⭐⭐ |
| Unblocking | Unblocks everything, and can sidestep censorship | ⭐⭐⭐⭐ |
| Security and privacy | Kill switch has its issues, but otherwise robust | ⭐⭐⭐⭐ |
| Customer support | Help is available 24/7 with lots of support articles | ⭐⭐⭐⭐ |
| Price | The best budget provider on the market | ⭐⭐⭐⭐⭐ |
NordVPN: The best India VPN with security suite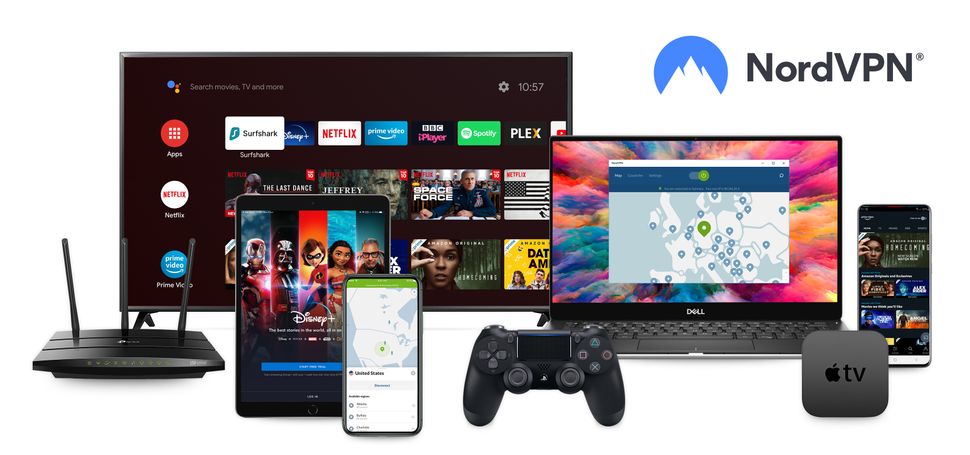 Subscribe if:
✔️ You want the best VPN for streaming. NordVPN aced my last round of tests, unblocking major streaming platforms and local sites.
✔️ You're looking for an all-rounder. NordVPN combines awesome speeds, global coverage, and top-notch support at a reasonable price.
✔️ Privacy is paramount. With built-in antivirus, Double VPN, and Onion over VPN, NordVPN takes security seriously.
Avoid if:
❌ You want a VPN for your phone. NordVPN has reliable iOS and Android apps, but the desktop version is more intuitive.
❌ You have a lot of devices. Unfortunately, you'll only get 6 simultaneous connections with NordVPN.
Bottom line: ⭐⭐⭐⭐½
NordVPN is a big-name player in the VPN sphere - and it's easy to see why. You're getting a privacy-focused service that's lightning-fast and easy to use, with servers in and around India. Plus, you can take NordVPN for a test drive with a 30-day money-back guarantee.
NordVPN has been a favorite of mine for a long time, and one of the most well-known services on the block (thanks to all those YouTube sponsorships.) While it misses out on the #1 spot here, NordVPN is the fastest VPN I've ever tested and super-secure, too.
Open the NordVPN app and you'll have more than 5,000 servers in 60 countries to choose from, which should be more than enough to avoid VPN bans, blocked sites and apps, and other pesky iterations of censorship.
On the subject of unblocking, NordVPN is the best Netflix VPN you can get your hands on – and incredibly quick. In fact, during my latest round of tests, it reached blistering speeds of over 950 Mbps. Essentially, this means you can install NordVPN, connect to a server, and leave it running without noticing any slowdown on your machine.
With powerful encryption, specialty servers (including Onion over VPN and Double VPN), and a useful kill switch, you can browse and stream safely in the knowledge that your personal data is secure.
If you're a mobile user, however, it's worth noting that the NordVPN iOS and Android apps translate a bit awkwardly to smaller screens. This becomes especially apparent if you're switching locations a lot and using the map-based interface. It works better on PC, in my opinion, and is a bit of a blip on an otherwise outstanding service.
Just like Surfshark, NordVPN manages to pack a lot of functionality into very modest prices – and the free Meshnet feature even allows you to get past the (slightly restrictive) limit of 6 simultaneous connections and create your very own private network capable of supporting 60 devices.
Swipe to scroll horizontally
NordVPN test results

| Feature | Comments | Rating |
| --- | --- | --- |
| Design | A fun interface that can feel crowded | ⭐⭐⭐⭐ |
| Ease of use | The map-like design is a great novelty, despite being fiddly | ⭐⭐⭐⭐ |
| Performance | The quickest VPN on the market | ⭐⭐⭐⭐⭐ |
| Unblocking | Unblocks Netflix, BBC iPlayer, Amazon Prime, and more | ⭐⭐⭐⭐⭐ |
| Security and privacy | Packed with privacy features and built-in antivirus | ⭐⭐⭐⭐⭐ |
| Customer support | 24/7 customer support is reliable and quick | ⭐⭐⭐⭐⭐ |
| Price | A ton of value packed into modest prices | ⭐⭐⭐⭐ |
The best of the rest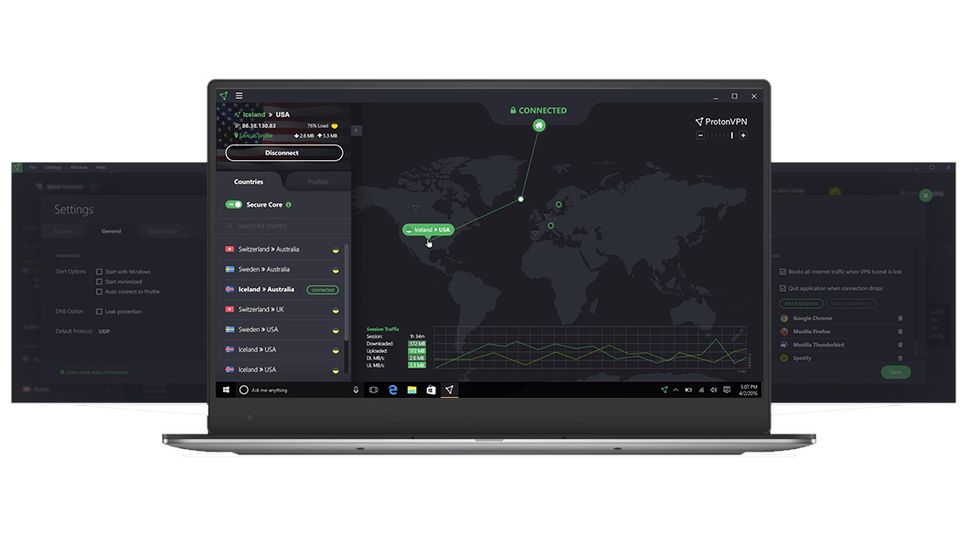 Subscribe if:
✔️ You want a free India VPN. The free Proton VPN plan is awesome, and doesn't come with any bandwidth caps.
✔️ You want a super secure VPN. Proton VPN doesn't play when it comes to privacy, with open source apps and an audit no-logs policy.
✔️ You're a Linux user. Proton VPN is one of a handful of services to offer a Linux GUI.
Avoid if:
❌ You want to stream for free. Unfortunately, Proton VPN's free tier can't unblock streaming sites – you'll need to upgrade to access Netflix.
❌ You're looking for speed. ProtonVPN performs decently, but NordVPN is much quicker.
Bottom line: ⭐⭐⭐⭐½
Proton VPN is a unique service – free to try, stuffed with features, and totally dedicated to safeguarding your privacy. It's a great pick for security-conscious users in India (and elsewhere), and you can try it, risk-free, with a 30-day money-back guarantee.
Proton VPN has made a name for itself with a privacy-focused offering that's come on leaps and bounds in the last year or so after an extensive makeover. There's a new look to match a new and improved performance – and it's great to see the developers committed to constantly refining the service.
The recent revamp turned Proton VPN into one of the best services for streaming (though not quite as good as the likes of ExpressVPN.) During my tests, I was able to access multiple Netflix locations, plus BBC iPlayer, Disney+, Amazon Prime Video, and more. Basically, don't expect to run out of new content at any point in the near future.
Proton VPN's main draw, however, is its suite of security features. The most eye-catching are the Secure Core servers, located in physically secure places in privacy-friendly countries (namely Switzerland, Sweden, and Iceland.) Connecting to a Secure Core server routes your traffic to one of these locations before moving on to your chosen country, which is especially handy if you plan to join a vulnerable server location like India or Turkey.
You'll also be covered by an audited zero-logs policy, strong encryption, and an always-on feature that'll make sure you stay connected to the VPN even if your connection happens to drop. It's a simple safeguard, but one that could prove invaluable in a pinch.
The Proton VPN apps have a unique look and feel, although some of the more advanced features might make VPN newbies wary. Still, it's great to see that the service doesn't forget its Linux users with a full GUI.
If you're tempted, but not ready to commit to a subscription, you can try Proton VPN for free. The free VPN has its limitations (like fewer servers and no unblocking power), but it's ad-free, totally unlimited, and a great way to try before buying.
Swipe to scroll horizontally
Proton VPN test results

| Feature | Comments | Rating |
| --- | --- | --- |
| Design | A unique style with a standout dark mode | ⭐⭐⭐⭐ |
| Ease of use | VPN newbies might be put off by some techy features | ⭐⭐⭐ |
| Performance | No slouch, but not a chart-topper | ⭐⭐⭐ |
| Unblocking | A paid plan can access most big-name services | ⭐⭐⭐⭐ |
| Security and privacy | Protected by Swiss law and an independent audit | ⭐⭐⭐⭐⭐ |
| Customer support | Plenty of guides to explore | ⭐⭐⭐⭐ |
| Price | On the expensive side, though new users can try the free plan | ⭐⭐⭐⭐ |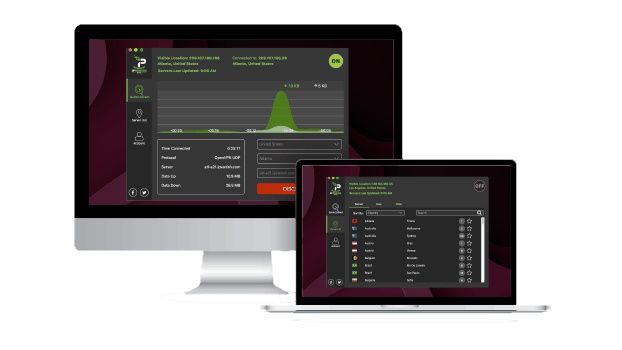 Subscribe if:
✔️ Speed is a priority. Few VPNs are as quick (and reliable) as IPVanish.
✔️ You want real value. You'll get unlimited simultaneous connections with a single IPVanish plan.
✔️ You need proven privacy. IPVanish is an audited service packed with features.
Avoid if:
❌ You're a huge Netflix fan. IPVanish is hit and miss when it comes to unblocking Netflix libraries.
❌ You want a bargain. IPVanish is one of the more expensive providers on my list.
Bottom line: ⭐⭐⭐⭐
IPVanish is a well-established service and a solid pick for users in India. However, despite its speed, it can't keep up with the competition.
As soon as you open IPVanish you can tell it means business – the black and green scheme is eye-catching and reminiscent of the 2000s hacker aesthetic, and the rolling graphs are another nice touch.
But IPVanish isn't just a pretty face. The VPN has two dedicated server locations in India (New Delhi and Mumbai), so you'll get a great connection regardless of where you are in the country. Or, if you feel like checking out what's available overseas, there are more than 2,000 servers in 75 locations to choose from.
IPVanish is quick – seriously quick – and reached speeds of over 950 Mbps when I put it to the test. That puts the service up there with the likes of NordVPN and Surfshark, and means you'll have no trouble hopping into online games or video calls, and any HD video you check out won't be interrupted by the dreaded buffering circle.
The news isn't as rosy when it comes to accessing the streaming services themselves, however. IPVanish used to be one of my go-to services for streaming, but I had trouble using Disney+, Amazon Prime, and Netflix Canada during my most recent tests. Still, it can unblock US Netflix and BBC iPlayer perfectly well, and for many, that'll be all you need.
There are a lot of awesome privacy features baked into IPVanish – like a kill switch, leak protection, and an auto-connect tool for iPhone users. There's even a Scramble tool that'll cloak your VPN traffic, which is handy if your network bans or restricts VPNs.
IPVanish sits in a unique niche in the market; it has features you won't find elsewhere, but I'd like to see more frequent updates to its apps to ensure it keeps up with the best and brightest.
Swipe to scroll horizontally
IPVanish test results

| Feature | Comments | Rating |
| --- | --- | --- |
| Design | Can be complex, but easy on the eyes | ⭐⭐⭐ |
| Ease of use | Other providers are more straightforward | ⭐⭐⭐ |
| Performance | A super-fast service | ⭐⭐⭐⭐ |
| Unblocking | Unblocks most, but not all, platforms | ⭐⭐⭐⭐ |
| Security and privacy | Packs an audit, kill switch, and leak protection | ⭐⭐⭐⭐⭐ |
| Customer support | Live chat can untangle technical questions | ⭐⭐⭐ |
| Price | Reasonable, although renewals are pricey | ⭐⭐⭐ |
How to choose the right VPN
If you want to avoid government restrictions, you'll need to pick a VPN with powerful privacy features. I'd recommend prioritizing AES-256 encryption (which is unbreakable in practice), a kill switch to protect you if your connections drops, and split tunneling so you can choose what apps use the VPN and what don't.
Server locations within India will also be useful, of course. If your VPN doesn't have any, you won't be able to watch cricket on Hotstar or other local TV networks.
When it comes to TikTok (and other banned Chinese apps), there's a lot of debate over which VPNs can unblock what and whether they work at all. So, in case your chosen service doesn't do what you need it to, you should look for a money-back guarantee – that way you'll get a full refund with no questions asked.
ExpressVPN does all of this, and more, which is why I've named it the top VPN for India. There are plenty of solid alternatives to check out too, however, so you're bound to find a service that suits you.
How we test VPNs
Understanding how our team of experts tests VPNs is important. It lets you know that we really have got hands-on with these products, and that we've considered every feature, no matter how small. Some sites just give a rundown of specs found on a provider's website – we endeavor to do quite a bit more than that.
First of all, we do check the provider websites, and note useful information like the number of servers and locations, whether you're allowed to use every server for P2P, which encryption protocols are supported, the variety of operating systems it runs on, and tons more. We also check the pricing at this stage.
This initial scan gives us a baseline understanding of the service, and if there are any bold claims on-site we note them to make sure the customer isn't being misled.
We'll then dig into privacy policies. This is a very important piece of literature for any company, but for VPNs they need to be absolutely watertight. We'll also go through the logging or zero-logging policy to look for gaps, and read any information available on independent audits.
Then it comes to testing the applications themselves. We test how easy it is to download and install, noting if any data collection options are clearly outlined to the user. We then inspect the default configuration to see what you have to 'opt in' for, and what features are available overall. We then play around with any additional features, such as ExpressVPN's server speed test or NordVPN's Double VPN. After we've gone through everything on the surface, the fun bit starts – trying to break things.
We throw all sorts of curveballs at these VPNs, like connecting to oddly configured networks, and killing processes to see if we can get the VPN to stop without activating the kill switch.
After we've had our fun, we check in with the support team to see if they're helpful. Then, we'll check a wide range of streaming sites to see if the VPN is able to access geo-blocked content, and we'll run a series of speed tests over a few days and nights to get an accurate picture of what sort of connection speeds you can expect.
India VPN FAQ
Is an India VPN legal?
Thankfully, there are no laws regarding VPN use in India, so you're free to use one wherever you go.
However, downloading or accessing illegal software, or files, remains illegal even with a VPN. So, make sure you stick to the law when using one.
Check out our guide to VPN uses for a more in-depth look at what you can and can't do with your VPN.
Does a VPN slow down Internet connections?
The short answer is 'yes, very slightly', but there's more to it than that.
If you're gaming, streaming or torrenting without a VPN, you may find that your Internet speeds fluctuate from fast to slow. That may be because of 'throttling', which means your Internet provider is slowing down your connection because of your activity.
A VPN hides your activity. That means your ISP can't see what you're doing, and can't choose to throttle you.
On games like PUBG Mobile and when torrenting, you're going to want the absolute fastest speeds, which a gaming VPN can you achieve.