The Best Animated TV Shows and Where to Stream Them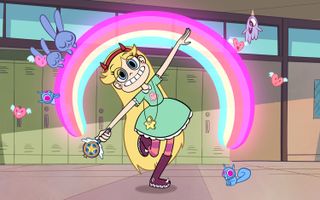 Toon Time
No medium is better suited for escaping reality than animation, and there are so many (possibly too many) cartoons to choose from online. No matter if you're on Netflix (which makes its own originals and offers tons of anime), Hulu (where you'll find modern classics) or Amazon Prime Video (the home of the best Batman, and more), there's always something to watch. To help you sift through these endless options, the Tom's Guide staff has compiled a comprehensive list of the best animated adventures to fill your days and nights. Enjoy!
Credit: Disney XD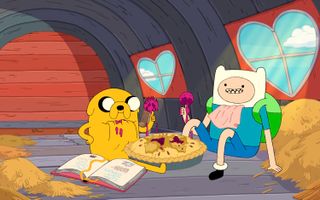 Adventure Time (Hulu)
In an age when cartoon shows have become more for adults than kids, Adventure Time manages to appeal to all. That magical ability to delight everyone comes from its heroes, Finn the Human and Jake the Dog, best friends and siblings living in the Land of Ooo, who learn heartfelt life lessons while surviving the trippiest adventures. Whether you're watching the duo stop the lecherous, princess-kidnapping Ice King or assisting Princess Bubblegum — the reigning monarch of the Candy Kingdom who's also a mad scientist — the show manages to have you laughing really hard while reminding you of the innocence of youth. Later seasons feature even grander tales, including an entire episode that mirrors "The Road," Cormac McCarthy's tragic dystopian novel. — Henry T. Casey
Credit: Cartoon Network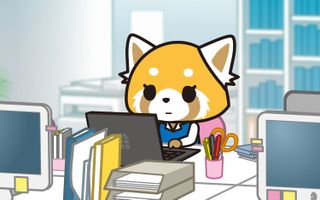 Aggretsuko (Netflix)
Let's face it: Sometimes work can be a drag, especially if you hate your job like Retsuko, a 25-year-old red panda who's single and stuck in a soul-draining job. After dealing with the constant frustration of her condescending, sexist boss, Retsuko finds release in the karaoke bar, singing her heart out to death metal. Follow Retsuko as she comically deals with the rigors of work, dating and the joys of death metal karaoke. — Sherri L. Smith
Credit: Netflix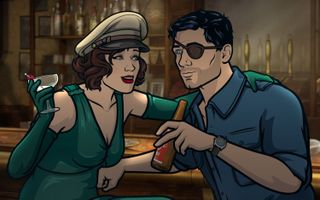 Archer (FXNow)
Imagine what would happen if James Bond's martini drinking and womanizing ever came back to bite him, and that's more or less Archer in a nutshell. Sterling Archer (H. Jon Benjamin) is a superspy for a private intelligence agency, which puts him up against scheming Russians, stateless terrorists, deadly cyborgs and, of course, his overbearing mother, Malory (Jessica Walter). However, Archer must also deal with a workaday office environment, full of bickering co-workers, boring expense reports and copy machines that occasionally run amok. Like many animated sitcoms, Archer's humor runs the gamut from the sublime to the ridiculous, featuring roughly equal amounts of bathroom humor and obscure literary references. (Tolkien or Melville; take your pick.) — Marshall Honorof
Credit: FX
Batman: The Animated Series (Amazon Prime Video)
It's hard to argue against the notion that Batman: The Animated Series is one of the best versions — if not the very best version — of Batman, including all of the movies. Not only does the series offer a beautiful look, which was influenced by the early Superman animated series, but the voice acting is so strong that the work of Mark Hamill (The Joker), Arleen Sorkin (Harley Quinn) and Kevin Conroy (Bruce Wayne/Batman) has defined the characters in the minds of fans everywhere. Also, unlike live-action versions of Batman, this series benefits from the luxuries of animation, where everything is possible, including their excellent rendition of the shape-shifting Clayface. — Henry T. Casey
Credit: Warner Bros.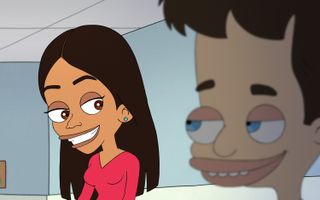 Big Mouth (Netflix)
Puberty is funny as hell — when you're not going through it. With an all-star cast including Nick Kroll, Maya Rudolph, John Mulaney, Jordan Peele and Jenny Slate, Big Mouth follows the trials and tribulations of 7th-grade best friends Nick Birch and Andrew Glouberman as they try to navigate their budding sexuality. It's even more awkward and hilarious than your own coming of age, as the kids get advice from the ghost of Duke Ellington and male and female versions of the hormone monster. Need a good laugh and a trip down memory lane? Check out Big Mouth. — Sherri L. Smith
Credit: Netflix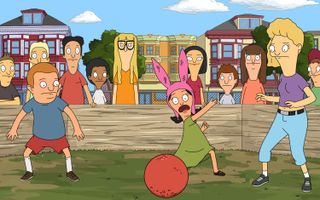 Bob's Burgers (Hulu)
After decades of animated shows aping The Simpsons, the Belchers (Bob, Linda, Tina, Gene and Louise) took the throne of the new cartoon family on TV. Parents Bob and Linda flip the script, though, with both parents getting in trouble and neither carrying the obligation of being the buzzkill. But the Belchers would be nothing without their children, and your favorite probably says a lot about you. Do you find nothing weird about the fan-fic-writing, derriere-obsessed Tina? Do you sing along with the brash Gene, who didn't meet an awkward non sequitur he didn't love? Or do you see Louise as a completely rational young child who spends her time plotting revenge? And while Bob's Burgers is a family-focused series, you might not want to watch it with your family, unless they're up for the humor found in Furries and solar-powered sex toys. — Henry T. Casey
Credit: Fox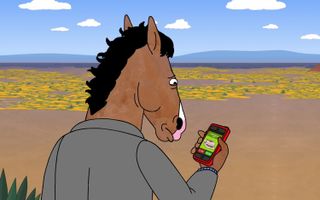 BoJack Horseman (Netflix)
At first glance, BoJack Horseman seems like a quirky, offbeat sitcom with funny talking animals. After watching just one episode, though, you'll realize that it's actually a quirky, offbeat sitcom with incredibly depressed and neurotic talking animals. Few shows walk the line between comedy and tragedy like BoJack Horseman. Its eponymous protagonist (Will Arnett) is an overweight, alcoholic, washed-up Hollywoo (yes, Hollywoo) star, endlessly reliving his glory days as the star of a throwaway '90s sitcom. As BoJack grapples with his friends, family and personal demons, he learns that he is his own biggest obstacle in his quest for happiness. Oh, and there are also a lot of animal-themed puns and sight gags. — Marshall Honorof
Credit: Netflix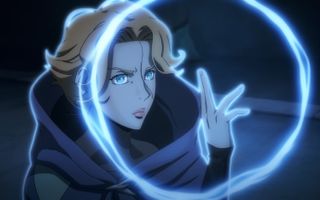 Castlevania (Netflix)
It's just about impossible to make a good movie out of a video game, but that stipulation apparently doesn't apply to TV series. In 2017, Netflix debuted an animated series based on the classic Castlevania series. This dark, bloody, stylish take on Castlevania III: Dracula's Curse had something to offer both game aficionados and horror fans. Part of the show's success is due to its stellar voice cast, including Richard Armitage as vampire hunter Trevor Belmont, and Graham McTavish as the lord of vampires himself, Dracula. But a lot of Castlevania's appeal is due to its writer, comic book veteran Warren Ellis. Ellis takes the subject matter seriously while weaving in more story elements than you'd expect from an 8-bit Nintendo game. — Marshall Honorof
Credit: Netflix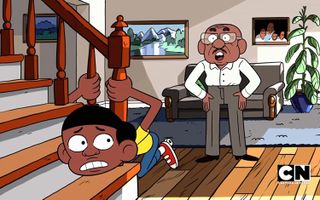 Craig of the Creek (Amazon)
Sometimes, the biggest adventure is in your own backyard. Such is the story of Craig and his friends Kelsey and JP as they explore the areas surrounding the eponymous creek. On a mission to map everything in all the kingdoms of The Creek and beyond, Craig and his friends encounter kids with their own specific cliques from the Ninja Kids, Tea-Timers, Horse Girls, Sewer Kids and the Junior Forest Scouts. And when Craig's not making maps and going on adventures, he's busy trying to adjust to his new advanced math class and spending time with his family. — Sherri L. Smith
Credit: Cartoon Network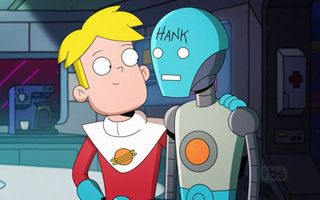 Final Space (Amazon)
Because everyone loves a good space opera with a dash of comedy, check out Final Space. The show follows the adventures of Gary Goodspeed, an astronaut who's equal parts arrogant and inept. When we meet Gary, he's working off the last few days of a five-year prison sentence when he encounters a cute alien being he names Mooncake, which is being chased by the evil Lord Commander for its planet-destroying powers. Gary and his ragtag team of robots and misfits must save the Earth, rescue the son of a friend and maybe, just maybe get the girl. — Sherri L. Smith
Credit: TBS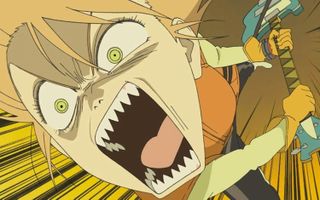 FLCL (Hulu)
Sometimes, less is more, and that's the case with the Japanese animated series FLCL, known as Fooly Cooly in the U.S. This breezy six-episode series starts with a focus on the awkwardness of adolescence, with the 12-year-old Naota Nandaba, whose family is too self-involved to care about him, as its subject. The show begins with a narrative style that jumps in and out of moments, almost carelessly, emphasizing how haphazard those years can feel. But once you get to Episode 6, you learn the truths of the series, and you'll be compelled to rewatch those half dozen episodes to reap its rewards. But don't worry; the fun isn't over after you obsess over the original series. Adult Swim commissioned two additional six-episode seasons: "FCLC Progressive" (which ran from June to July of this year) and "FLCL Alternative," which begins in September. — Henry T. Casey
Credit: FLCL Production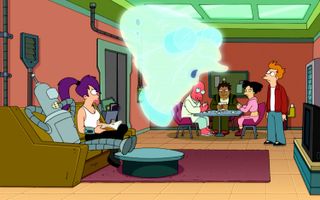 Futurama (Hulu)
Good news, everyone! You can watch the entirety of Futurama on Hulu, from the bravura premiere, to the questionable midseries movies, to the pretty decent finale. Futurama tells the story of Philip J. Fry (Billy West), a delivery boy from 1999 who gets cryogenically frozen for 1,000 years. In the bizarre and wondrous world of the year 3000, Fry becomes … a delivery boy. But this time, he's in space! Fry makes dangerous deliveries to fantastical worlds, along with his captain, the fearless Leela (Katey Sagal) and his best friend, the alcoholic robot Bender (John DiMaggio). The jokes in Futurama range from pratfalls to entire languages constructed out of logarithmic math, so there really is something for everyone. — Marshall Honorof
Credit: Comedy Central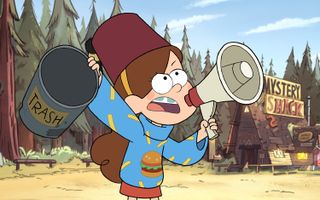 Gravity Falls (Hulu)
Ever wonder what The X-Files would look like as a cartoon show? If the answer is yes, then you need to check out Gravity Falls. The show follows twins Dipper and Mabel as they spend the summer in the titular town visiting their crotchety, scam artist Uncle Stan, who runs a supernatural museum in the tiny backwater. But as the kids deal with making new friends, summer love and rivalries, they also find themselves battling ghosts, goblins and all manner of mythological beasts as they track down the owner of a mysterious journal who may be the key to all the weird stuff going down. — Sherri L. Smith
Credit: Disney XD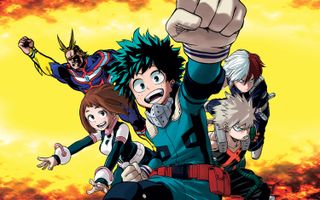 My Hero Academia (Hulu)
Izuku aspires to be the best superhero in a world where superpowers, known as "quirks," are about as common as owning a car. But there's one problem: Izuku was not born with one. However, the lack of superpowers doesn't stop him from fulfilling his dream of joining the best hero academy in all of Japan. If you want to see one of the most gorgeous, comical and intense battle sequences in Shonen history, take the leap to go Plus Ultra (that's a good thing). — Rami Tabari
Credit: Viz Media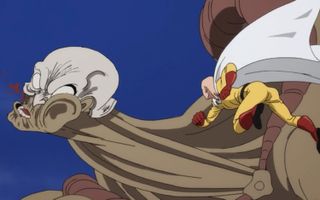 One-Punch Man (Netflix)
This is not an anime about the good old classic Super Saiyan character progression. Our hero, Saitama, is already the most powerful being in the world, with the ability to obliterate any foe with simply one punch. Despite being all-powerful, the aspiring superhero suffers from crippling depression and boredom due to the lack of challenge surrounding him and the lack of renown he gets from other heroes. This is a journey that takes a step back from the suspense of combat (even though it's still pretty wild) and highlights the other important qualities of what makes a hero. — Rami Tabari
Credit: Viz Media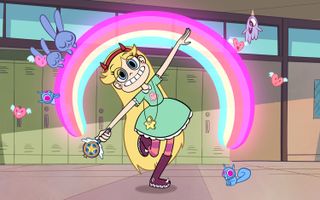 Star vs. the Forces of Evil (Hulu)
Star vs. the Forces of Evil turns the magical girl trope popular in anime on its head. Star, a rebellious princess, has just inherited the family heirloom, a magic wand declaring her the next in line for the throne. After causing a magical accident in her home dimension of Mewni, she's sent to Earth to master her powers and shield her from the royal family's enemies. Teaming with Marco Diaz, the son of the human family she's staying with, Star learns to live life as a human girl while causing magical mishap after magical mishap. But will Star be able to mature enough to face the darkness on the horizon? — Sherri L. Smith
Credit: Disney XD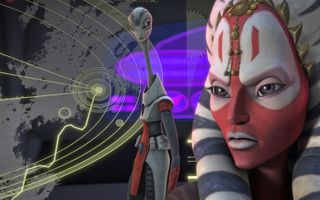 Star Wars: The Clone Wars (Netflix)
Whether you love or hate the prequels (I respect their ambition and love Revenge of the Sith), Star Wars: The Clone Wars works overtime to make everyone a fan of the most volatile time period in the Galactic Republic. Breathing life into interesting characters like Ahsoka Tano and Captain Rex while also exploring interesting, never-before-seen locales across the Star Wars universe, TCW gives dimensions to the massive war the prequel films only ever dabbled in. It explains why Anakin is so emotionally labile by the time we arrive at Revenge of the Sith. It fills in all of the prequels' storytelling gaps that George Lucas had hoped we'd figure out on our own. And, furthermore, it does all this with heart, gusto, primo production values, stellar writing and A-grade voice performances. You can catch the first six seasons on Netflix, though the final season will be airing exclusively on Disney's streaming service sometime in 2019. — Robert Carnevale
Credit: LucasFilm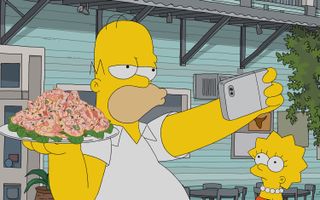 The Simpsons (FXNow)
You can't own every episode of The Simpsons on DVD. (D'oh!) But you can access every episode from the gorgeous Simpsons World tab of the FXNow app. (Woo-hoo!) The Simpsons is the longest-running sitcom in history. It's also a quintessential look at the average American family, and a biting satire of everything from consumerism, to politics, to the animation industry itself. On the incredibly off chance that you have never seen it: Homer Simpson (Dan Castellaneta) and his wife, Marge (Julie Kavner), live in the humdrum town of Springfield, along with their children, Bart (Nancy Cartwright), Lisa (Yeardley Smith) and Maggie. Just about everyone in town gets the spotlight at some point. — Marshall Honorof
Credit: Fox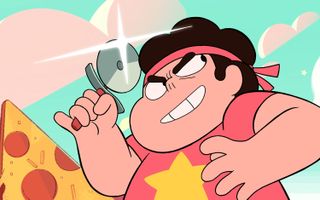 Steven Universe (Hulu)
Steven Universe is the story of a half-human/half-alien boy named Steven who's coming of age and dealing with the repercussions of his late mother's actions. At the start of the show, Steven is learning to use his powers under the guidance of his mother's old team, the Crystal Gems –– the self-appointed defenders of the Earth. The colorful, cute animations and catchy songs belie the lessons of love, loss and emotional growth weaved throughout the story. Touching, silly and fun, it's a must-watch. — Sherri L. Smith
Credit: Cartoon Network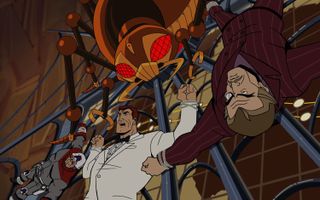 The Venture Bros. (Hulu)
You don't need to remember Jonny Quest, the boy-adventurer star of the Hanna-Barbera classic series, to love The Venture Bros., but it would certainly help this madcap adventure series make sense. While it's taken many twists and turns over its six-plus seasons (the show's still going strong in its seventh, currently airing on Adult Swim), the show's roots are about terrible parenting, as Dr. Thaddeus "Rusty" Venture attempts to balance life as a failed super-scientist and as a father, raising his idiot sons, Hank and Dean. Fortunately, he's helped by Brock Samson, an ultraviolent bodyguard, who helps keep the family safe from the likes of The Monarch, the B-rate supervillain who is more obsessed with being Rusty's "Arch" (main nemesis) than he is with successfully defeating the Ventures. — Henry T. Casey
Credit: Adult Swim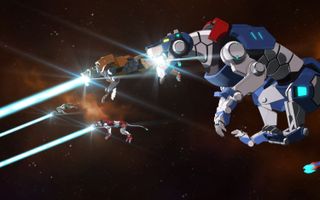 Voltron: Legendary Defender (Netflix)
Whether you grew up with the original cartoon or are a newcomer to the series, Voltron: Legendary Defender needs to be on your watch list. Created by the studio that made Avatar: The Last Airbender and The Legend of Korra, this Voltron reboot has the chops. Five Earthlings, known as the Paladins of Voltron, stumble upon five mystical mechanical lions, and are thrown into the midst of an intergalactic war with the Galra, a fearsome race determined to rule the universe. Teaming with Princess Allura and Coran –– the last surviving members of Altean, the only planet to resist the Galra –– the paladins must fight to learn the innate secrets of the lions and themselves if they hope to stand a chance. — Sherri L. Smith
Credit: Netflix