April Fools' Day is a day when we second guess pretty much every single headline we come across, so when we heard reports that Ashton Kutcher was set to play the late Steve Jobs, we immediately thought, 'No way.' However, the source of this little tid-bit of news insists this is no April Fools' Day prank.
Variety's Jeff Sneider yesterday broke the news that Kutcher was set to play Jobs in a movie about the CEO's life. The indie pic, dubbed "Jobs," is to be written by Matt Whiteley and directed by Michael Stern. It will chronicle Steve Jobs' journey from hippy to Apple co-founder and is set to go into production in May. Reacting to those that dismissed the story as an April Fools' prank, Sneider assured followers on Twitter that the story was genuine:
"Guys, do you REALLY think the top @Variety brass and my editors would let me post an APRIL FOOLS' DAY joke on the homepage? Uh... no," he wrote, adding, "We discussed holding it until Monday for fear of readers dismissing it as a joke, but felt it was too big a scoop to risk losing. It's TRUE!"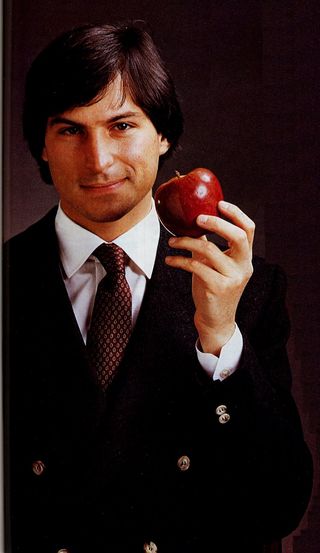 So, it would seem that the story is genuine, however unbelievable it may be. That said, it's important to note that while Kutcher may seem an unlikely candidate for the role of Steve Jobs, this is not the Steve Jobs film the movie and tech industry has been talking about since the Apple founder passed away. In October, it emerged that Sony Pictures had bought the movie rights to Walter Isaacson's Steve Jobs autobiography. Since then, rumors have circulated about who will play Jobs in the Sony biopic, but there's been no confirmation as of yet. This movie is an independent movie funded by Five Star Institute's Mark Hulme.
Follow @JaneMcEntegart on Twitter.