Father's Day is nearly upon us, which means it's time for everybody to rush to their preferred search engine and look up "Best gifts for Dad" before they quickly pick up a tie at the last minute. For those of us a little more prepared, giving the gift of an experience has become a popular way to shake up gift giving. Experiences come with their own hindrances, though. They're one and done moments at best, and at worst you have to actually put on real pants and leave the house for them. Why not give Dad an experience he can enjoy at home instead?
With a WeMax Nova 4K projector, Dad can sit back in his favorite chair and enjoy all of his shows and movies thanks to the Nova's built-in support for Android TV 9.0 and Google Assistant. The projector supports Google Play store, which gives Dad access to all of the best streaming apps including HBO Max, Disney+, and YouTube. The built-in Chromecast further expands the Nova 4K's functionality by allowing you to cast your own videos, photos, and music with the press of a button from your smartphone, tablet, or other device while additional inputs allow you to connect game consoles and external media.
Thanks to advancement in laser projection technology, the Nova 4K projector offers impeccable clarity for all your viewing pleasure while reducing the eye strain and fatigue typically caused by extended viewing on large screen televisions. Combined with ultra short throw technology, the WeMax Nova 4K UST Laser Projector offers one of the shortest throw distances available in a laser projector with a throw ratio of just 0.233:1 which gives off a crystal clear display of up to 150 inches when the projector is placed no more than 19.3 inches away from an ALR screen. If Dad likes to sit close to the screen and a 20-inch throw distance isn't an option, the WeMax Nova 4K is still capable of producing an 80-inch display from as little as 5.5 inches away. A large viewing area isn't everything, however. The Nova 4K doesn't hold back when it comes to image clarity, providing 8.3 million pixels in ultra clear 4K HD resolution with a 3000:1 contrast ratio and support for HDR10.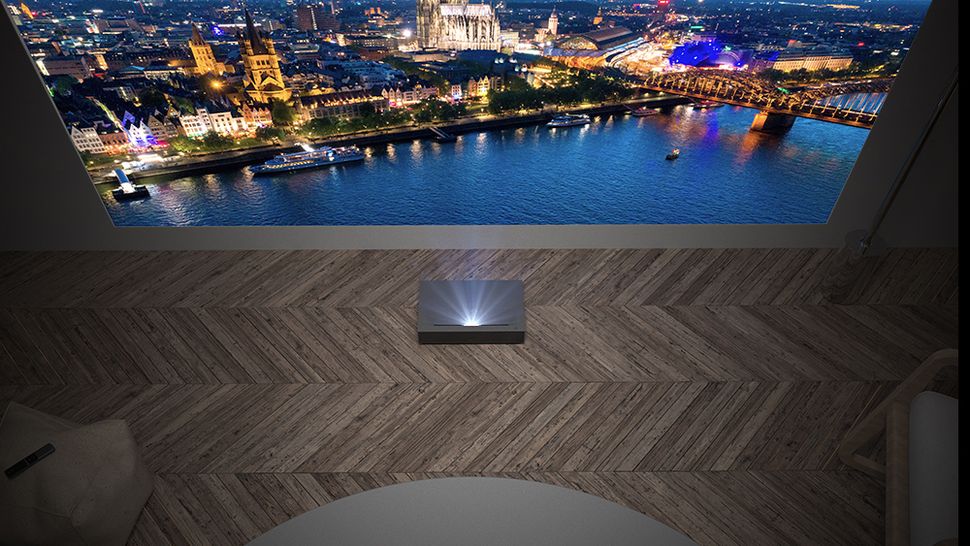 The WeMax Nova 4K UST laser projector doesn't just make a pretty picture. Dad can enjoy a full theater experience thanks to the Nova's 2 full range 10W speakers and two additional 5W tweeters with Dolby Audio DTS HD support as well as additional inputs for soundbars and speakers to really capture that cinematic surround sound experience. Dad can spend his Father's Day surrounded by his favorite people and getting the most out of his favorite shows and movies.
You can give Dad the gift of an experience that keeps on giving without breaking the bank as the WeMax Nova is the most affordable 4K UST Laser Projector on the market. Its already budget-friendly price can be coupled with the exclusive 30% OFF Code: FTSDAY when you purchase a WeMax Nova 4K UST Laser Projector from the WeMax website.