A year later than originally planned, the 2023 Asian Games – which, to clear up any potential confusion, are still being branded as Hangzhou 2022 – brings together the continent's top talents for a festival encompassing 61 distinct events. While many of the disciplines are standard multi-sport fare, such as athletics, boxing and swimming, there are several competitions that won't be as familiar to viewers based outside Asia.
Read on and we'll show you how to watch the 2023 Asian Games from anywhere with a VPN, and potentially for FREE.
Asian Games live streams: TV schedule, dates
The esports tournament is no longer an experiment but a fully-fledged medal event of its own, while the board games chess and xiangqi have joined bridge on the Hangzhou 2022 'mind games' slate.
Sepak takraw, kurash and wushu (a variation on kung fu) are all combat sports, while dragon boat is a boat race with – that's right – dragon boats, soft tennis is simply tennis played with soft balls, and kabaddi is a team sport similar to tag, which could be one of the more absorbing contests at the Asian Games. Prior to Jakarta-Palembang 2018, India were the undisputed kabaddi kings, but Iran are the reigning champions after pulling off a stunning upset.
The world's top talents will be on show in both the badminton and table tennis competitions, and you can read on as we explain how to watch a FREE 2023 Asian Games live stream from anywhere with a VPN. We've also listed the full schedule below so you won't miss a medal.
FREE Asian Games live streams
If you live in Australia, China or Singapore, then you can look forward to FREE Asian Games live streams in 2023.
That's because the free-to-air SBS Viceland and its SBS on Demand streaming service in Australia, CCTV in China, and Channel 5 on Meewatch in Singapore have rights to the action. China's coverage is the most comprehensive but navigating the non-English alphabet website is not easy.
But what if you're based in one of those countries but aren't at home to catch that free Asian Games coverage? Maybe you're on holiday and don't want to spend money on pay TV in another country, when you'd usually be able to watch for free at home?
Don't worry — you can watch it via a VPN instead. We'll show you how to do that below.
Asian Games live streams around the world
It's only natural that you might want to watch an Asian Games live stream from your home country, but what if you're not there when the event is on?
Look no further than a VPN, or virtual private network. A VPN makes it look as if you're surfing the web from your home country, rather than the one you're in. That means you can access the streaming services you already pay for, from anywhere on Earth. Or anywhere that has an internet connection, at least.
For instance, an Australian who's currently in the U.S. could watch Asian Games live streams free on SBS on Demand even though they're not in Oz.
VPNs are totally legal, inexpensive and easy to use. We've tested the best VPN services and our favorite right now is ExpressVPN. It's fast, works on loads of devices and even offers a 30-day money-back guarantee.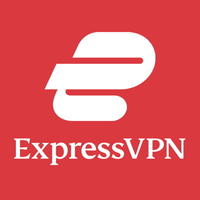 Safety, speed and simplicity combine to make ExpressVPN our favorite VPN service. It's also compatible with loads of devices and there's a 30-day money-back guarantee if you want to try it out.
Using a VPN is incredibly simple.
1. Install the VPN of your choice. As we've said, ExpressVPN is our favorite.
2. Choose the location you wish to connect to in the VPN app. For instance if you're in the U.S. and want to view an Australia service, you'd select Australia from the list.
3. Sit back and enjoy the action. Head to SBS on Demand or another website and watch the Asian Games.
How to watch Asian Games 2023 live streams in India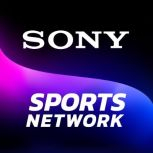 In India, Sony Sports Network has the rights to broadcast the 2023 Asian Games.
If you'd prefer to watch on an app or website, Sony Liv will be streaming the action. You'll need a premium subscription to watch the Asian Games live, which costs Rs 999 for a year, Rs 699 for six months, or Rs 299 per month. There's also a mobile-only plan that costs Rs 599 per year.
Anyone outside of India who wants to watch their home coverage can just pick up a good VPN and follow the instructions above to safely live stream the action.
How to watch Asian Games live streams in Australia

As you may already be aware, Aussies can watch the Asian Games for free on SBS Viceland and SBS on Demand.
Not in Australia right now? You can simply use a VPN, such as ExpressVPN, to watch the Asian Games on your SBS account, as if you were back home.
Can you watch Asian Games live streams in the U.S.?

If you were looking forward to watching the 2023 Asian Games in the U.S., prepare to be disappointed, because there's no official U.S. broadcaster for the event.
If you're currently holidaying in the U.S., you can use a good VPN to watch your home Asian Games coverage from abroad.
Can you watch Asian Games live streams in the U.K.?

There doesn't appear to be an official U.K. broadcaster for the 2023 Asian Games either, though we'll keep our eyes peeled and update this article if anything changes.
If you're visiting the U.K. from Australia and want to watch the event on SBS on Demand, try one of the best VPNs to log in to the streaming service as if you were back home.
Asian Games 2023 schedule and events
(All dates local)
3x3 Basketball: 25 September - 1 October
Archery: 1-7 October
Artistic Gymnastics: 24-29 September
Artistic Swimming: 6-8 October
Athletics: 29 September - 5 October
Badminton: 28 September - 7 October
Baseball: 26 September - 7 October
Basketball: 26 September - 6 October
Beach Volleyball: 19-28 September
BMX Racing: 1 October
Boxing: 24 September - 5 October
Breaking: 6-7 October
Bridge: 27 September - 6 October
Canoe Slalom: 5-7 October
Canoe Sprint: 30 September - 3 October
Chess: 24 September - 7 October
Cricket (women's): 19-25 September
Cricket (men's): 27 September - 7 October
Diving: 30 September - 4 October
Dragon Boat: 4-6 October
Equestrian: 26 September - 6 October
Esports: 24 September - 2 October
Fencing: 24-29 September
Go: 24 September - 3 October
Golf: 28 September - 1 October
Handball: 24 September - 5 October
Hockey: 24 September - 7 October
Judo: 24-27 September
Kabaddi: 2-7 October
Ju-jitsu: 5-7 October
Karate: 5-8 October
Kurash: 30 September - 2 October
Marathon Swimming: 6-7 October
Modern Pentathlon: 20-24 September
Mountain Bike: 25 September
Road Cycling: 3-5 October
Rhythmic Gymnastics: 6-7 October
Roller Skating: 30 September - 7 October
Rowing: 20-25 September
Rugby Sevens: 24-26 September
Sailing: 21-27 September
Sepak takraw: 24 September - 7 October
Shooting: 24 September - 1 October
Skateboarding: 24-27 September
Soccer: 19 September - 7 October
Soft Tennis: 3-7 October
Softball: 26 September - 2 October
Sport Climbing: 3-7 October
Squash: 26 September - 5 October
Swimming: 24-29 September
Table Tennis: 22 September - 2 October
Taekwondo: 24-28 September
Tennis: 24-30 September
Track Cycling: 26-29 September
Trampoline Gymnastics: 2-3 October
Triathlon: 29 September - 2 October
Volleyball (men's): 19-26 September
Volleyball (women's): 30 September - 7 October
Water Polo: 25 September - 7 October
Weightlifting: 30 September - 7 October
Wrestling: 4-7 October
Wushu: 24-28 September
Xiangqi: 28 September - 7 October
More from Tom's Guide