Black Friday deals are coming in thick and fast, with discounts to be had on all kinds of tech. One item where you can save big at this time of year is electric toothbrushes. These can cost up to $400 for the latest models, but who really wants to spend that kind of money on a toothbrush?
That's why Black Friday reductions are a welcome sight for electric toothbrushes, and the savings are generous. I've already seen mainstream brands cut prices by over $100, such as the Philips Sonicare 9900 Prestige Electric Toothbrush, which was $399, but is now $279 at Amazon. So if you've been meaning to upgrade your toothbrush, now's your chance. I've rounded up 5 of the best Black Friday electric toothbrush deals out there to keep your pearly whites clean.
5 of the best Black Friday electric toothbrush deals
5 Black Friday electric toothbrush deals I'd buy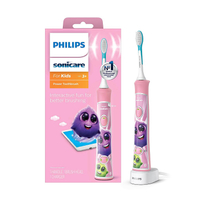 Philips Sonicare for Kids Power Toothbrush: was $34 now $24 @ Amazon
CHEAPEST PRICE EVER! If you want your kids to take an interest in brushing their teeth, then this is the deal for you. The Philips Sonicare for Kids toothbrush connects to an interactive app which encourages better and more even brushing. It puts the fun into brushing your teeth with a cute avatar and rewards for successful routines. The KidTimer and KidPacer helps guide on timings too. It comes with one brush head and is available in pink and blue colorways. Apply the coupon to get an additional $5 off.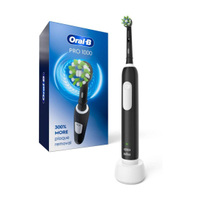 Oral-B Pro 1000 Rechargeable Electric Toothbrush: was $49 now $39 @ Amazon
For an effective electric toothbrush that won't break the bank, look no further. The Oral-B Pro 1000 features the basics of what you need, including three cleaning modes (daily clean, whitening and gentle), a pressure sensor which alerts when you're pressing too hard, and a two-minute timer which pulses every 30 seconds to keep you on track. You can invest in alternate brush heads to suit your teeth as well, such as deep clean or whitening. Four colors are available.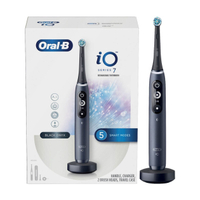 Oral-B iO Series 7 Electric Toothbrush: was $199 @ $149 @ Best Buy
The Oral-B Series 7 is a little more advanced, but still affordable. It comes with five cleaning modes including daily clean, intense, sensitive, gum care and whiten, as well as a battery level indicator, and a visual timer, all of which are displayed on the handle. It will even show when it's time to replace the brush head to keep it working at its best. If that weren't enough, it's Bluetooth enabled, so you can track and improve your brushing routine via your smartphone. Two brush heads are included as well as a handy travel case.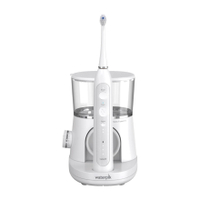 Waterpik Sonic-Fusion 2.0: was $179 now $159 @ Best Buy
Fed up with buying floss? The Waterpik Sonic-Fusion 2.0 lets you brush and floss your teeth at the same time, and right now it's $20 off. It comes with a large base and a 15 ounce water tank, which is filtered through the brush to clean between your teeth. You can either tackle the tasks separately or do them simultaneously, and with two speed settings for the toothbrush and 10 pressure settings for flossing, there's precise control here. It comes with a travel case and one brush head. Just bear in mind that you will need access to a power supply.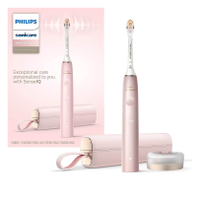 Philips Sonicare 9900 Prestige Electric Toothbrush: was $399 now $279 @ Amazon
The Philips Sonicare 9900 is about as advanced as electric toothbrushes come, and right now it's 30% off. It stands out for featuring SenseIQ technology, which senses how you brush your teeth and adjusts accordingly. So if you're brushing too hard with one of the five settings, it will automatically decrease the intensity. A flashing light at the end of the handle will warn you when there's too much pressure as well as when you're scrubbing. By connecting to the Philips Sonicare app, it can guide you on your brushing technique and track progress. It comes with one brush head, a travel case and is available in three colors. You need to apply the coupon to get an extra $20 off.