The latest PlayStation Store deals have landed just in time for the Memorial Day sales. Called the Planet of Discounts sale, it's slashing the prices of some of the most overlooked PS5 games including, Planet Coaster, OlliOlli World and Alan Wake: Remastered.
To be totally honest, this is probably one of the weaker PlayStation Store sales of the year so far. It's lacking deals on major exclusives like Spider-Man: Miles Morales or Horizon: Forbidden West. And the vast majority of the games included haven't quite made the cut for our roundup of the best PS5 games. But that doesn't mean there aren't worthwhile deals to be found here.
While the blockbuster deals are likely being saved for the annual PlayStation Summer Sale, Planet of Discounts has still reduced the price of some high-quality current-gen titles (plus, loads of the best PS4 games as well). So, here are our nine favorite PS5 picks in this latest PlayStation Store sale.
The best deals in the PlayStation Memorial Day sale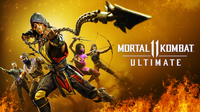 Mortal Kombat 11 Ultimate: was $59 now $8 @ PlayStation Store
Ahead of the launch of Mortal Kombat 1 later this year get caught up with its precursor Mortal Kombat 11. Yes, the names are confusing! This UItimate package is the entire Mortal Kombat 11 experience including the full base game, both Kombat Packs and the Aftermath expansion. That's a whole load of fighting game fun for just $8.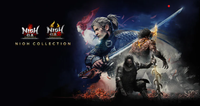 The Nioh Collection: was $69 now $29 @ PlayStation Store
The Nioh Collection bundles together Nioh and Nioh 2 and also includes all six major DLC expansions. Prepare to journey through Sengoku-era Japan and battle nightmarish foes and legendary warriors in blisteringly fast hardcore combat. Fans of the Dark Souls series will feel right at home in these brutality difficult action RPGs.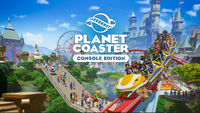 Planet Coaster: was $49 now $12 @ PlayStation Store
Let your imagination run wild in Planet Coaster. This theme park management sim lets you design your own parks, as well as create intricate coasters that will delight and thrill your guests. If you want a more structured experience there is also a full single-player campaign, or venture over to the sandbox mode to create without restrictions.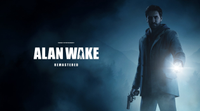 Alan Wake Remastered: was $29 now $11 @ PlayStation Store
Alan Wake is a famous writer on a mission to find his missing wife in the pictures town of Bright Falls, but his plight is made even more mysterious when he begins to discover pages of a horror novel he has no memory of writing. This beloved action-thriller has been remastered for PS5 and now includes both DLC chapters and across-the-board visual and performance improvements.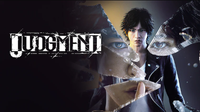 Judgment: was $39 now $15 @ PlayStation Store
A spin-off title from the hugely popular Yakuza franchise, Judgement is an over-the-top action game where you play as a disgraced attorney named Takayuki Yagami. Taking up the role of a private investigator you must unravel a string of murders that are linked to Tokyo's underground crime network. This PS5 edition comes with performance and visual improvements compared to the original PS4 release.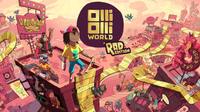 OilliOlli World (Rad Edition): was $44 now $29 @ PlayStation Store
OlliOlli World is a groovy skateboarding side-scroller that is all about pulling off sick tricks and racking up high scores. It's highly replayable and will have you repeating sessions over and over until you've mastered its tricky courses. This Rad Edition includes its two post-launch expansions: VOID Riders and Finding the Flowzone.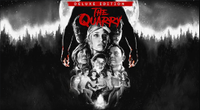 The Quarry (Deluxe Edition): was $79 now $31 @ PlayStation Store
A new interactive horror experience from the makers of Until Dawn, The Quarry sees a group of camp counselors attempt to survive a night of terror as they're hunted by a blood-drenched beast on the last night of summer. With nine playable characters, who can live or die based on your choices, you'll need to make the right decisions under pressure if you want a happy ending.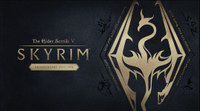 The Elder Scrolls V Skyrim Special Edition: was $49 now $19 @ PlayStation Store
Yes, it's another port of Skyrim, but this legendary RPG has never played better on a console than it does on PS5. Experience improved performance and visuals, and new Creation Club content in this Special Edition. Plus, with the full base game and its three DLC expansions, you're getting hundreds of hours of play all for just $19.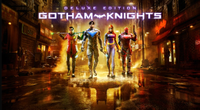 Gotham Knights (Deluxe Edition): was $89 now $35 @ PlayStation Store
Batman is dead and in Gotham Knights, his proteges must strike out on their own to protect the crime-riddled city after the sinister Court of Owls emerges from the shadows. Play as Batgirl, Nightwing, Red Hood or Robin and gear up to explore Gotham either solo or with a co-op partner in this content-rich action game. The Deluxe Edition includes the Visionary Pack with exclusive skins for all four characters and some in-game unlocks.