Living in or heading to Egypt soon? Well, you should know that there are quite a few reasons that make using a reliable Egypt VPN a really good idea.
Egypt is infamous for its strict grip on the open internet. Following the 2011 Arab Spring, these restrictions have been ever-intensifying. Many social media and VoIP services have been censored over the years, together with various local and international news sites. Even worse, people voicing their criticism online are facing harsh sentences and jail times.
Downloading one of the best VPN services can be of great help here. That's because a VPN spoofs your IP address location to make it appear as if you're browsing from the other side of the world in seconds. At the same time, it also encrypts all the data leaving your device. This allows you to access otherwise censored content, while protecting your anonymity.
Besides being a means to safely access the open internet, travelers can also use the best Egypt VPNs to stream their favorite TV shows during their stay. Vice versa, users can also get an Egypt IP when out of the country. Below is our list of the top five Egypt VPNs right now.
NB: The Egyptian government is very active in trying to stop VPN use. Therefore, all VPNs have suffered some outages and reduction in performance. Whenever possible, we strongly recommend installing the service prior to entering the country. If your choice of VPN doesn't work, keep testing over a number of days, and make use of the refund period if problems persist.
Today's top 3 Egypt VPNs: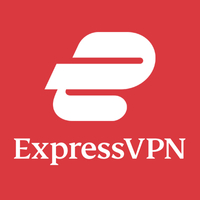 1. ExpressVPN – The best Egypt VPN on the market
ExpressVPN keeps leading the VPN game, test after test. With great speeds, great unblocking power and slick, super-secure apps, we are quite confident to recommend it as #1 software for virtually any use. Tom's Guide readers can now even claim 3 months FREE on a 12-month plan.
2. Surfshark – the best budget Egypt VPN
At less than $2.50 a month Surfshark is seriously cheap, but don't be fooled by the price. Its apps come packed with features, including some options specifically designed to bypass even the strongest censorship and evade government crackdown. Certainly one to consider.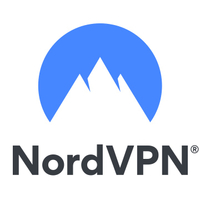 3. NordVPN – Big name offers serious security
Arguably the most-known VPN on the market, NordVPN's fame isn't just good marketing. The service is a dream to use, super secure and great for streaming unblocking. Even better, its current deal also means you'll get excellent value for money.
What makes a good Egypt VPN?
With Egyptian authorities increasingly cracking down on the usage of circumventing tools, you should look out for a VPN with reliable obfuscation technology in place. This allows you to mask the fact you're using a VPN, making your encrypted connection look like normal traffic. Ultimately, it could boost your security software's unlocking capabilities.
You should then opt for a provider with a proven reputation and a strict no-logging policy – regular independent audits are crucial here. Other features to look out for include a large range of available servers (particularly those in and around Egypt), reliably fast connection speeds, and tight security features such as reliable kill switch and IPv6 leak protection.
High-quality customer support is really handy, too. This can direct you to the best servers to use in case of disruptions, for example, as well as assists you with any issues you'll face. So, a 24/7 live chat service is definitely a good addition.
Finally, you should also consider getting a VPN which offers a risk-free trial period. That's especially important for an Egypt VPN as such security services are actively restricted. So, not only you'll be able to try it out to see if it's the right software for you, but you can actually test whether or not your new VPN actually works in Egypt without losing any money.

Our list of the best Egypt VPNs today:
ExpressVPN sits at the top of our best Egypt VPN chart, as well as overall. We particularly love its great commitment to users' privacy. AES-256 encryption, plenty of protocols to pick from (including its very own open-sourced Lightway), a super-reliable kill switch, IPv6 leak protection, and a strict no-logs policy: its many easy-to-use apps come packed with security features.
Express offers a solid network coverage, too. There are over 3,000 servers across 90+ countries to choose from, Egypt included. It also has obfuscated servers designed to hide the fact you're using a VPN. This is an important feature when browsing from a country like Egypt where the government actively crackdown on VPNs.
The provider also boasts great unblocking skills. That makes it the perfect choice for travelers who want to stream their favorite TV shows and sport matches when abroad. Netflix, BBC iPlayer, Amazon Prime, Peacock, and more: it managed to unlock foreign catalogs on all the streaming platforms we tried during our last round of testing.
It is worth noting that its top speeds dropped a bit last time we checked, from 630Mbps to 560Mbps with Lightway. However, this is more than enough for most users. In any case, you can always use their amazing 24/7 speedy live chat support for assistance as well as taking advantage of its 30-day money-back guarantee. There's also a special offer for Tom's Guide readers only...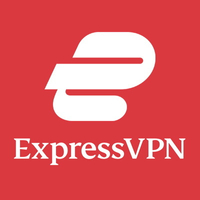 49% OFF plus 3 free months of the best Egypt VPN
ExpressVPN combines power, speed, and ease of use into one slick package – and it's super reliable as well. However, Express is also offering three free months to Tom's Guide readers, meaning you'll get 15 months for the price of 12. If that isn't good value, we don't know what is.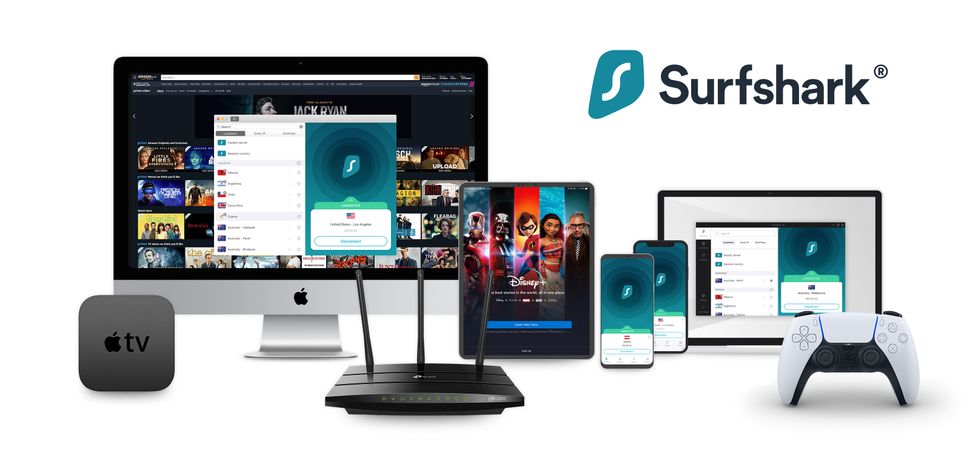 Looking for the best value for money Egypt VPN? Look no further, Surfshark is definitely the best cheap VPN out there. Its user-friendly apps are packed with many hefty features like DNS protection, split tunnelling, an extra protection layer with a Double VPN hop and its own Nexus technology introducing some extras to make it even more difficult to track your online activities.
There are plenty of international servers, too. Over 3,200 are dotted between Egypt and another 99 countries worldwide. Like Express, Surfshark offers a VPN obfuscation option, here called Camouflage mode. We also find its No Borders feature quite handy as it automatically connects your software to the server performing the best under network restrictions.
Not just useful for privacy and security, Surfshark is also a great streaming VPN. No matter the streaming service you pick, you'll be able to access all your favorite content during your stay in Egypt. It even topped our fastest VPN chart this time around when connected to WireGuard – although its speeds were below average with OpenVPN.
On a rare negative note, we experienced some issues with the kill switch of its Windows VPN app. This only occurred in extreme situations, but any possible leakage should be reason for concern especially when browsing under restricted internet freedom. Nothing to worry about, though, if you plan to use Surfshark on mobile or as a reliable Mac VPN.
Sign up now on the Surfshark website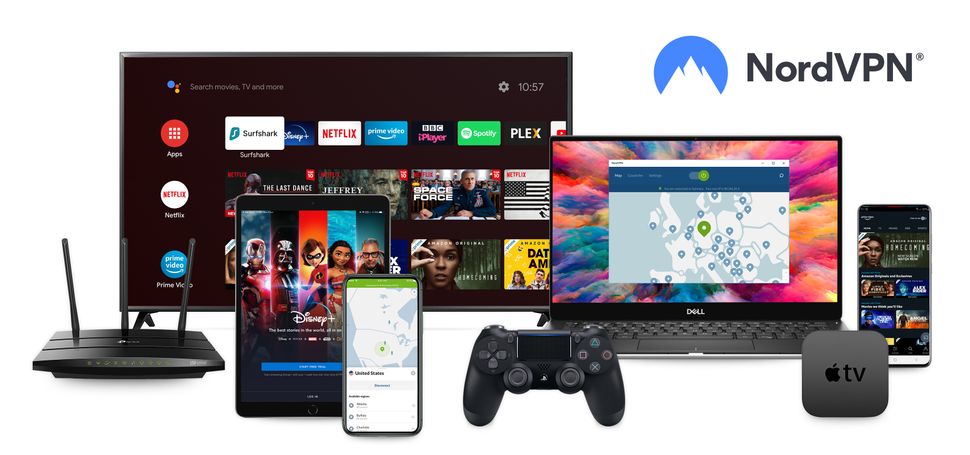 The most famous and secure VPN on the market, NordVPN is perfect for both security and performance. You can browse knowing your data is safe, thanks to powerful encryption, a no-log policy, two kill switches, leak protection and interesting extras like its Onion over VPN and Double VPN. We also find its new Meshnet option perhaps the most valuable built-in bonus VPN feature so far.
Among its 5,600+ servers across 60 countries, Nord does not have any physically located inside Egypt. So, it isn't the service for you if you need an Egyptian IP. It's worth noting that you'll need to connect to a server outside the country to access any geo-restricted content, sites or services. Nord also recommends turning on the Obfuscated Servers option to make sure you're hidden well.
In terms of speeds and streaming, the service performed very well in our hands-on review. Excellent streaming unlocking across all the major platforms was matched up by improved speeds reaching peaks of 820Mbps with NordLynx and 470Mbps with OpenVPN. We still aren't huge fans of its mobile VPN apps, though, as its map-based interface can be a little awkward on smaller screens.
Speedy live chat support and a 30-day money-back guarantee assures that you can try it out yourself to ensure it's the right software for you. What's more, if you are facing extensive online censorship, targeted surveillance, or the threat of violence, you might be eligible to take advantage of Nord's Emergency VPN program and use its software free of charge.
Sign up now on the NordVPN website

Let's get it straight, Astrill VPN is expensive despite offering basic mobile apps and poor streaming unlocking (just US Netflix last time we tried). Privately bypassing powerful regional firewalls is, in fact, its real talent. Its Stealth VPN technology (here called Smart Mode) and an additional encryption layer around the OpenVPN protocol are then the features shining the most here.
Other positives on the security front include its multi-hop VPN technology and the ability to configure its Windows client fully to your needs (things like assigning different ports and changing MTU values, adjusting the level of encryption and more). Astrill even shows great commitment to transparency with a detailed description of its no-logging and data security procedures.
It's true that Astrill's network - 300+ servers across 57 countries - is far from matching up with its competitors. But don't worry too much, though, as some of these servers are actually based in Egypt as well as across all the major nations worldwide.
Beside limited streaming unblocking, Astrill's main downside is its pricing. A staggering $15 a month on the 1-year plan makes it almost three times more pricey than ExpressVPN - reaching $30 a month on a rolling 1-month plan. However, the provider does offer a limited free VPN app for Android only. This might just be the right solution for users looking to access censored sites in security from their smartphone - but be aware that it offers no refunds.
Sign up now on the Astrill VPN website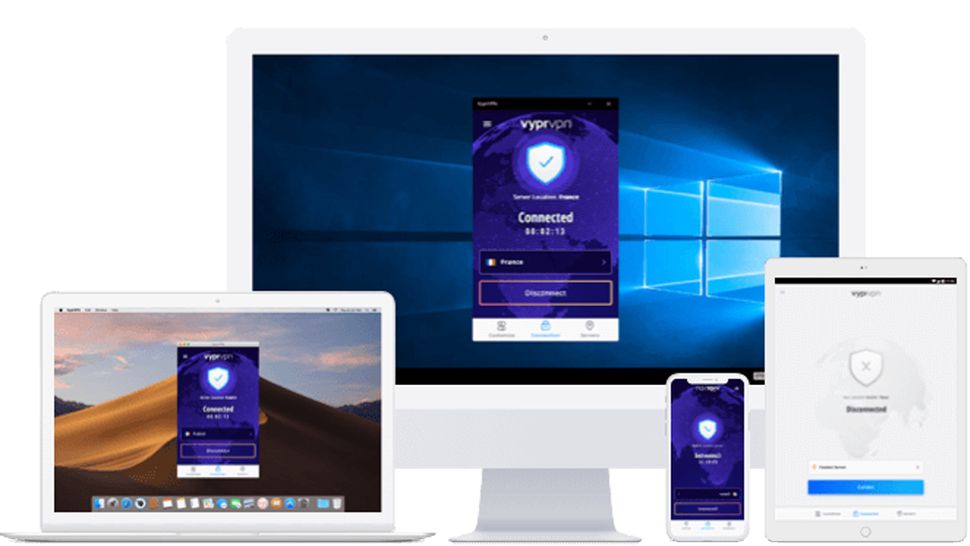 Again, a smaller provider that we don't usually tend to recommend, VyprVPN is among the most effective for bypassing tough internet restrictions. The obfuscation option, its very own Chameleon protocol, has been given an overhaul recently, making the software even more efficient at evading VPN blocks.
Despite not having anywhere near the network coverage of many competitors, VyprVPN's 700+ servers are actually double Astrill's offering. These are dotted across 70 countries, including Egypt and all the bigger nations.
The provider boasts a wide range of apps to use on a ton of devices. These are still quite basic, though, with features changing according to the type of apps used. For example, if you're using it as an iPhone VPN, you should bear in mind that it lacks both kill switch and URL filtering options.
Performance-wise, we got some pretty decent speeds last time we checked - especially when connected to its WireGuard protocol. While, in terms of streaming unblocking, it wasn't perfect but we still managed to unlock the likes of BBC iPlayer, Amazon Prime and Disney+. However, these results might not justify the recent spike in prices.
Sign up now on the VyprVPN website

Egypt VPN FAQ
Are VPNs legal in Egypt?
Yes, using a VPN is completely legal in Egypt.
However, authorities are actively blocking VPN services to prevent citizens using them to circumvent online restrictions in place. That's why we recommend picking a reliable service that offers a risk-free period to test if it would actually work. It's also better to download the app before entering the country, if possible.
It's worth noting that engaging in illegal activities while using a VPN is against the law. We strongly suggest getting familiar with local regulations to avoid harsh fines or, in the worst cases, prison sentences.
How can I get an Egypt IP address?
Getting an Egyptian IP address is really easy. All you need to do is connect your software to a server based inside the country's borders. Among all our top five best Egypt VPN recommendations, only NordVPN doesn't have server providing an Egypt IP. Our top pick overall is ExpressVPN.
It is worth reminding that an Egypt IP can be used only to safely browse the web locally or grant access to Egyptian online services from abroad. Anyone looking to bypass censorship and/or unblock foreign catalogs on streaming platforms have to to pick a server located outside the country.
Which content is banned in Egypt?
As mentioned before, Egypt has been enforcing a strict grip on what people can see online for quite some time now.
LGBTQ-related content is, perhaps, the main target as citizens can risk prison sentences if found to be in a same-sex relationship.
Online material that criticizes the government is constantly censored. As 2022 Freedom House report notes: "The Supreme Council for Media Regulation (SCMR) continued to manipulate the media landscape by blocking independent news sites and forcing publishers to remove online content deemed critical of the government."
Even though not permanently, access to social media platforms like Facebook and Twitter is also disrupted during times of political tensions and/or protests. Same goes for Voice-over-IP services like Skype and WhatsApp.

Want to cover your iPhone? Read about the best iOS VPN
Save some cash with a good free VPN
If you share P2P, check out the best torrenting VPN services