7 Reasons the iPhone 7 Plus Beats the iPhone 7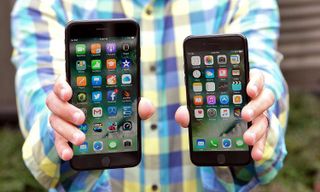 7 Reasons iPhone 7 Plus Beats iPhone 7
The iPhone 7 (from $649) and iPhone 7 Plus (from $769) have a fair amount in common, from a fast new A10 processor and water-resistant design to their brighter displays and new black and jet black color options. But there are seven strong reasons to pick the pricier Plus over the smaller iPhone 7 — and two reasons you might want to think twice.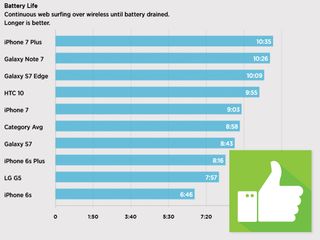 Longer Battery Life
While both the iPhone 7 and 7 Plus last longer on a charge than their predecessors, the iPhone 7 Plus' larger battery makes a bigger difference in everyday endurance. On our web surfing test over 4G LTE, the Plus lasted 10 hours and 38 minutes, compared to 9:03 for the iPhone 7. Basically, there's much less need for a battery case with the Plus.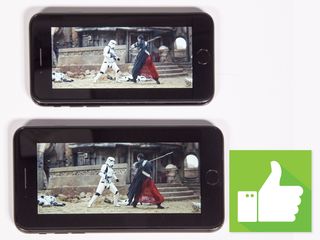 Bigger and Better for Watching Video
The iPhone 7's screen is still a puny 4.7 inches, compared to the much larger 5.5 inches on the Plus. You also get a sharper image on the Plus, as it has a higher full HD resolution of 1920 x 1080 versus 1334 x 750 the smaller iPhone. And that sharper picture is the difference between wanting to binge on Netflix or just snack on YouTube and Facebook clips.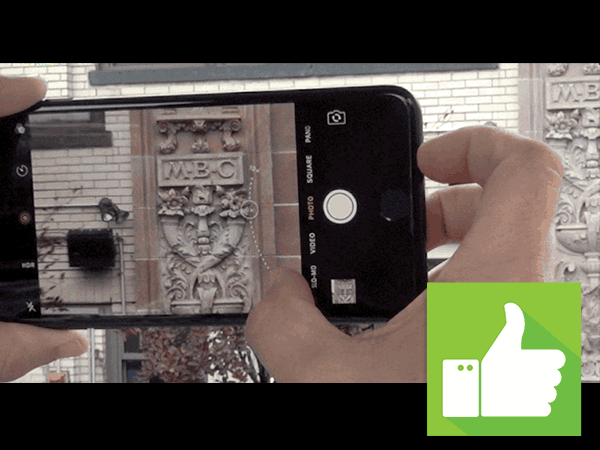 Optical Zoom Camera
Only the iPhone 7 Plus sports a dual-lens camera that allows you to get closer to your subjects with a tap. You get a true 2x optical zoom, as well as the ability to zoom in further digitally (up to 10x) with an on-screen dial. That's where the second telephoto lens comes in. The digital zoom on the iPhone 7 maxes out at 5x. You can see the results in our testing.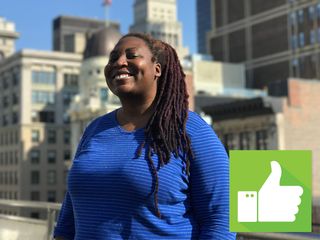 Portrait Mode
One of the other benefits of having dual rear cameras on the iPhone 7 Plus is a new Portrait Mode added in iOS 10.1 that enables you to creatively blur out the background when shooting friends and family. It's called the bokeh effect, and it does make the people in your images pop, whether you're posting to Instagram or Facebook, or just printing them.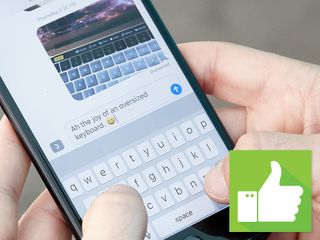 Fewer Typos
"Damn you auto-correct!" You'll be saying that a lot less often with the iPhone 7 Plus, whose bigger screen simply gives you more room to type. Now, pecking out messages with one hand is more of a challenge on the Plus, but if you prefer to to type with two hands, I've found that I make much fewer mistakes, which saves time (and potential embarrassment).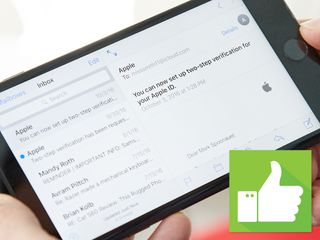 Apps Optimized for Landscape Mode
Although this feature has been in iOS for a while, it's nice that the iPhone 7 Plus gives you a dual-pane view in various apps when you hold the device in landscape mode. Examples include the Mail app, where you can see your inbox on the left and your email's content on the right, as well as Calendar, Messages, Stocks, Reminders, Voice Memos, Contacts and Clock. You can always turn off this view in Settings, too.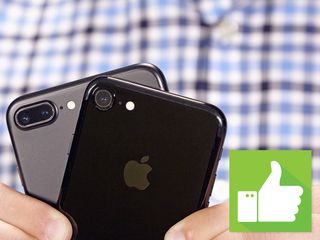 Plus Has Higher Resell Value
The iPhone 7 Plus likely won't give you the $120 difference back versus the regular iPhone 7 when it comes time to sell your device, but you should still get more money back overall. For instance, Glyde gave me a quote of $374 for a 64GB iPhone 6s Plus in good condition, versus $302 for the iPhone 6s with the same storage.On Gazelle, there was a much narrower gap at $245 and $220, respectively, for the iPhone 6s Plus and 6s Plus.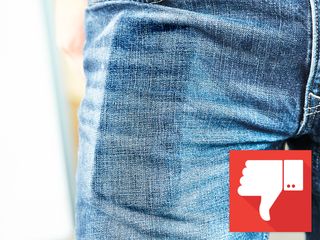 Bigger Plus Size Isn't Front-Pocket Friendly
There's no getting around the fact that the iPhone 7 Plus is larger and heavier than the iPhone 7. I don't mind the weight difference that much (6.63 vs 4.87 ounces), but I do mind that the Plus' bigger footprint makes stuffing it in my front jeans pocket uncomfortable. It digs into my leg when I walk up stairs or sit down. This is a back pocket phone for me.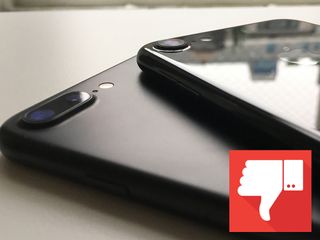 Optical Image Stabilization Now on Smaller iPhone, Too
While the iPhone 7 doesn't have a dual camera, it now does feature something that was formerly exclusive to the Plus: optical image stabilization. That means you get better photos in low light, as well as less shaky footage when shooting video.