7 Biggest Apple Event Surprises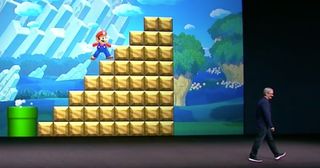 How Apple Mixed Things Up
It started with Tim Cook singing Carpool Karaoke and it didn't end there. Yes, the iPhone 7 and Apple Watch Series 2 stayed very true to most of the rumors, but Apple managed to offer some goodies that went off of the expected script. From the first Mario game for the iPhone to a special edition of the Apple Watch, here are the biggest surprises from the Apple Event.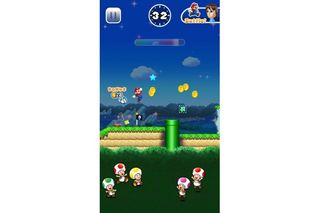 Super Mario Runs onto the iPhone
It's me, Mario! Nintendo's legendary plumber is making the leap onto iOS for the first time this fall, and none other than Shigeru Miyamoto was on stage to introduce the new Super Mario Run. It's an endless runner game that's easy to play with one hand, and there's a Toad Rally battle mode that will let you compete with others online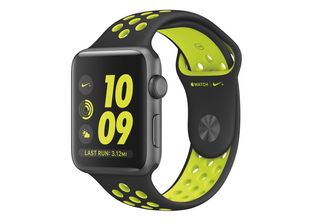 A Nike Apple Watch
The Apple Watch Series 2 has beefed up fitness features, including built-in GPS, but the Apple Watch Nike+ steps things up with a sportier mesh design and Nike's own running app. Nike makes it very easy to just start running using its complication/watch face, and it will automatically start tracking stats like pace, distance, calorie burn and heart rate. It's great how much info it crams on one screen — no scrolling required. The watch will even ask if you're running today if you start to get lazy.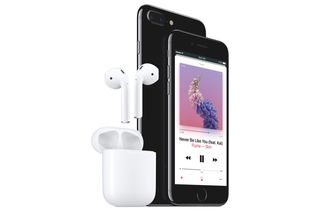 How the AirPods Look
The new $159 AirPods are unlike any wireless earphones we've seen. There's a narrow bit that hangs off of your ears, which kind of makes them look like jewelry. But these buds definitely pack in a lot of tech, including a new W1 wireless chip that promises better performance than Bluetooth and the ability to invoke Siri with a double tap. Plus, the AirPods are smart enough to turn off when you take just one out.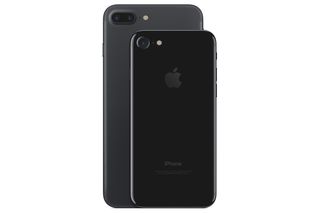 No Blue, But Two Black iPhone 7s?
The rumor mill had us excited that Apple would introduce a new deep blue version of the iPhone 7, but instead we got two black versions. The anodized aluminum black has a matte finish, but the jet black model is very, very glossy. You're going to need a polishing cloth for the latter. I guess you can always get a blue case, but we were hoping for bolder hues.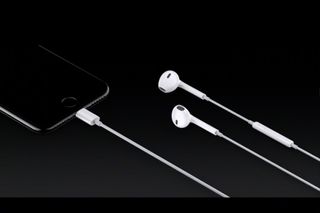 That "Courage" Line
Apple's Phil Schiller said it took "courage" for the company to ditch the 3.5mm headphone jack in favor of the Lightning connector. It's certainly bold to kill an old technology in favor of something you believe is going to deliver a better audio experience. And Apple is including a dongle for regular headphones. But courage is something that should really be reserved for acts of, you know, courage.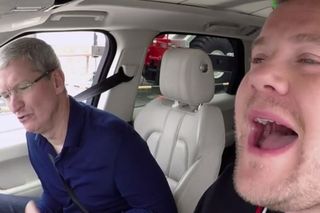 Tim Cook Does Carpool Karaoke
It doesn't matter that Apple is going to be airing special episodes of Carpool Karaoke on Apple TV. It was still a delight to see Tim Cook belt out Sweet Home Alabama with both with James Corden and Pharrell. He has some pipes!