The Best Gifts for Grandparents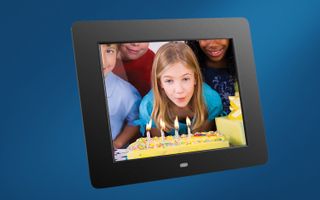 Aluratek 8-inch Digital Photo Frame
Grandparents love to capture family pictures and adorn their homes with the shots. The Aluratek 8-inch digital photo frame is a great way for grandparents to show off treasured moments. Its TFT true-color LCD presents individual photos, slideshows or videos in 800 x 600-pixel resolution. This digital frame also supports music files, so you can apply a custom song to life's fleeting moments.
Credit: Aluratek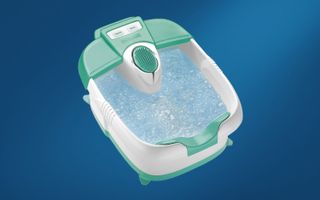 Conair True Massaging Foot Bath
Turn the tables and spoil Grandma or Grandpa with the Conair True massaging foot bath. It features a full platform for the feet and a soft, comfortable rest for the lower calves. Essentially a mini-jacuzzi for the feet, this massager features one-toe touch controls that add warmth and bubbles to the water. With Conair's unique percussion vibration massager and three interchangeable pedicure attachments, this foot spa makes for an authentic pampering experience.
Credit: Conair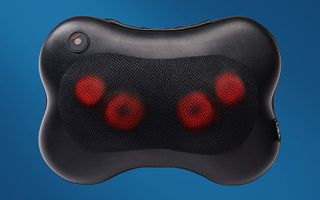 LiBa Cordless Shiatsu Massager
Looking for the ultimate comfort gift? Your grandparents will love the therapeutic benefits of the LiBa cordless shiatsu massager. Strong massagers work on the back, neck and shoulder, providing stress relief with or without heat. Cordless, portable and adjustable, this massager is ideal for use in the car or any chair.
Credit: LiBa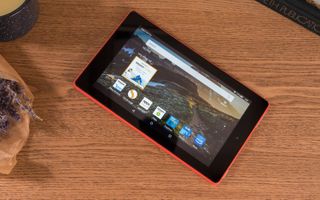 Amazon Fire 7 Tablet with Alexa
Shopping for a basic, user-friendly tablet for Grandma or Grandpa? If so, the Amazon Fire 7 Tablet is the best present to place under the Christmas tree. Perfect for watching movies or browsing the internet, the Fire 7 features a 7-inch, 1024 x 600-pixel-resolution display for a pleasant user experience. Lightweight and portable, it packs a 1.3-GHz quad-core processor and 1GB of RAM for fast processing and navigation. Having Alexa built-in makes everyday tasks easier; call and message family and friends, set alarms and reminders, and navigate content hands free.
Credit: Tom's Guide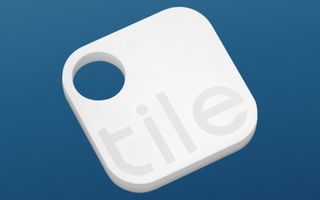 Tile (Gen 2) Phone, Key, Item Finder
If you're looking for a gift that will make life easier for your grandparents, the Tile (gen 2) is what you want. This pack includes four mini Bluetooth trackers that work with a dedicated app to help you find any missing item, nearby or far away. They eliminate the stress and time spent searching for a missing phone, purse, wallet or set of house keys. Water-resistant and durable, Tiles easily affix to items and emit a loud tune you can instantly hear within 100 feet.
Credit: Tile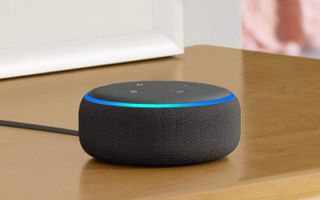 Amazon Echo Dot
Music-loving grandparents will appreciate all the benefits of a smart wireless speaker. The excellent third-gen Amazon Echo Dot is the perfect smart-home starter device. Now better than ever, this pint-size, third-generation smart speaker delivers big sound. With Alexa voice assistant built in, even the non-tech-savvy grandparent can play music, call friends and family, or control other Alexa-enabled devices in the home using just their voice.
Credit: Amazon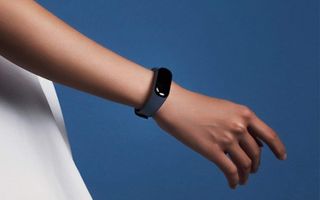 Xiaomi Mi Band 3 Fitness Tracker
One of the best gifts you can give someone dear to you is to support their health and fitness goals. The Xiaomi Mi Band 3 fitness tracker features a pedometer, heart rate sensor and sleep monitor for around-the-clock health management. The watch pairs with your smartphone, so you can receive text and caller ID notifications on your wrist. Waterproof to 50 meters, this device displays real-time activity data and provides up to 20 days of battery life per charge.
Credit: Xiaomi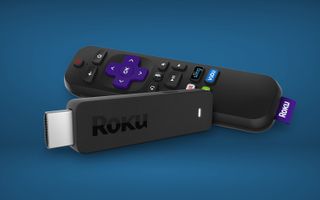 Roku Streaming Media Player
Simplify your grandparents' entertainment experience with the Roku streaming media player. It works with today's popular streaming services, including Amazon Video, Hulu, Netflix and Vudu. With powerful quad-core processing, the Roku launches channels fast and streams in smooth HD quality. Easy to use and portable, the Roku Streaming Stick puts movies, TV shows, news and sports entertainment at your fingertips. To get users started, this streaming box includes a $35 credit for Sling TV and a free one-month trial of Showtime.
Credit: Roku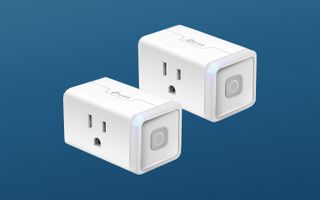 TP-Link Smart Plug Mini 2-Pack
If your grandparents already own an Alexa or a Google Assistant device, a pair of smart plugs is a great gift idea. TP-Link mini smart plugs work with voice assistant devices like the Amazon Echo Dot or Google Home to enable hands-free control of small electronic devices. The smart plugs are perfect for use with lamps, fans and Christmas lights, and you can conveniently turn the plugs on and off using just your voice.
Credit: TP-Link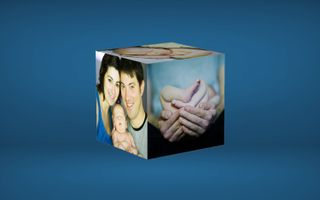 Photo Gallery Photo Cube
Decorative items based on family photos are always a big hit with grandparents. The Shutterfly Photo Gallery Photo Cube is a personalized 3D slideshow. It features five panels of high-quality 4x4 images of your choice on a solid wood cube.
Credit: Shutterfly