11 Shows to Binge-Watch After The Defenders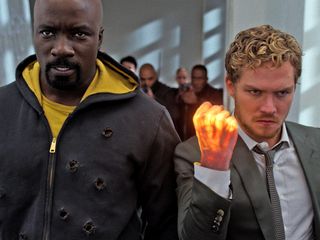 A City Defended
Daredevil. Jessica Jones. Luke Cage. Iron Fist. These four superheroes finally teamed up in Marvel's The Defenders on Netflix, and — you guessed it — combined their unique powers to protect New York City from a catastrophic threat. At only eight episodes, you could easily consume The Defenders in a week, or a particularly pizza-heavy weekend.
If you've already blown through the adventures of Marvel's newest team, here are a few shows to keep you busy until Jessica Jones Season 2 comes out. Check out JustWatch for availability information. Credit: Netflix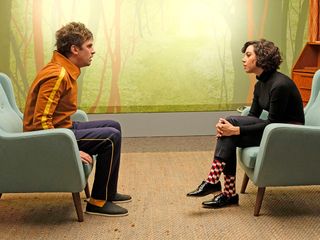 Legion (2017)
Legion is probably the best superhero show ever made; it's also the least traditional. In this X-Men spinoff, David Haller (Dan Stevens) is a powerful mutant with a variety of telepathic powers. Unfortunately, those powers have driven him to the brink of insanity. Together with a ragtag team of insurgents, Haller must stand against both an oppressive government agency and a mystical adversary who threatened his father. Come for the unpredictable story and witty dialogue; stay for the insanely attractive color palette, distinctive visuals and unconventional directorial style.
Credit: Michelle Faye/FX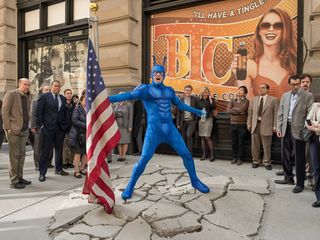 The Tick (2017)
The Tick first appeared in a series of independent comic books in the late '80s as a parody of comic book superheroes and the self-serious culture that had surrounded them. After a moderately successful animated series in the '90s and a not-very-successful live-action series in the early 2000s, the Tick has returned to small screens everywhere. Peter Serafinowicz plays the titular blue superhero, who deals with sidekicks, supervillains, secret identities and other caped crimefighter tropes — but he does it with his tongue firmly planted in his cheek. Credit: Jessica Miglio/Amazon Studios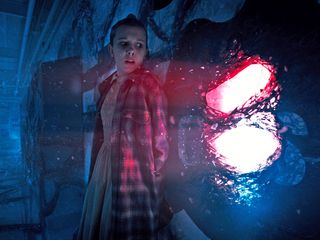 Stranger Things (2016)
If you crave another show with a core group of friends who are sometimes at each other's throats, Stranger Things is your next stop. Although Stranger Things is more of an homage to Stephen King and Dungeons & Dragons than superhero nostalgia, there's still plenty here for fans craving action-packed group drama. Mike (Finn Wolfhard) is a middle-schooler searching for a lost friend. Instead, he comes across Eleven (Millie Bobby Brown): a girl with mysterious powers and a connection to a dangerous parallel dimension. Credit: Netflix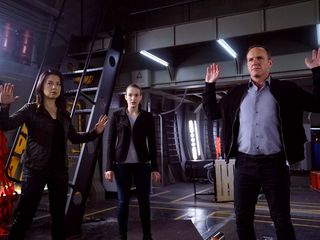 Agents of S.H.I.E.L.D. (2013)
While Agents of S.H.I.E.L.D. isn't as good as the Marvel shows on Netflix, it does at least fit into the same continuity. Phil Coulson (Clark Gregg) leads a team of special operatives who deal with superpowered threats in the Marvel Universe — or at least the ones that don't require calling in The Avengers. While it's more of a spy procedural than a superhero show, Agents of S.H.I.E.L.D. gives viewers another look at what Marvel's world looks like for the average Joe or Jane. Credit: Jennifer Clasen/ABC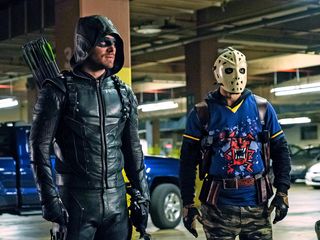 Arrow (2012)
If you've already exhausted every Marvel show on the air, why not give DC a spin? Arrow is a modern-day retelling of Green Arrow's origin story, starring fan favorite Stephen Amell as the main character. Like Danny Rand in Iron Fist, Oliver Queen is a child of privilege who winds up fighting for his life in the remote corners of the world. When he returns to Star City, he uses his incredible archery skills to fight crime. If you like crossovers, Arrow mixes with Supergirl, The Flash and Legends of Tomorrow. Credit: Katie Yu/The CW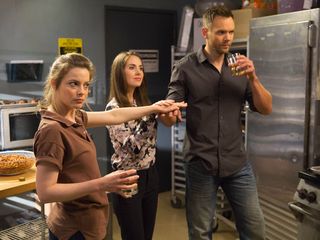 Community (2009)
Even though Community never got its coveted "six seasons and a movie," this quirky little show still managed to defy the odds longer than anyone (except its fans) thought possible. Jeff Winger (Joel McHale) becomes the ringleader for a study group of unconventional students at a substandard community college. Since the group skews to the nerdy side (even if they won't admit it), there are plenty of superhero references, including (arguably) the best Batman monologue since The Dark Knight. Credit: Justin Lubin/Yahoo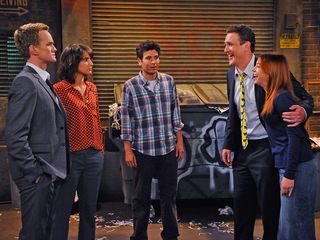 How I Met Your Mother (2005)
I can see you rolling your eyes from here, but hear me out: How I Met Your Mother is absolutely a worthy follow-up Defenders binge. You want a group of quirky 30-somethings in New York City, banding together for a common goal, despite wildly different personalities? Here you go. Ted Mosby (Josh Radnor) wants to find true love in the big city, but between his difficult job, his crazy friends and his bizarre romantic interests, it's not as easy as it sounds. (Author's Note: You could also watch Friends, if you absolutely must.) Credit: Ron P. Jaffe/CBS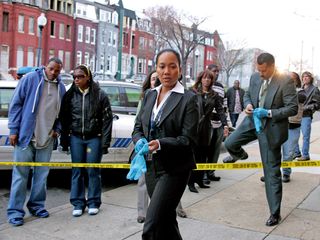 The Wire (2002)
First and foremost, the stories in the Marvel Netflix series are crime dramas. What happens when you remove superheroes from the equation? You get something like The Wire: the ambitious, Baltimore-based cops-and-robbers epic that kicked off a whole generation of prestige TV. Jimmy McNulty (Dominic West) is a detective on the mean streets of Baltimore. There he squares off against drug dealers, smugglers, dirty cops and corrupt officials. The Wire isn't exactly an uplifting show, but it's a good glimpse into the complicated relationship between law and criminality in a chaotic city. Credit: Paul Schiraldi/HBO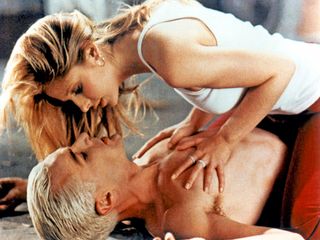 Buffy the Vampire Slayer (1997)
Before Jessica Jones, there was Buffy the Vampire Slayer. Buffy Summers (Sarah Michelle Gellar) is a young woman with superpowers who conquers both supernatural threats and a whole host of personal problems. However, even with her superhuman strength and senses, her greatest power is her incredibly loyal circle of friends. Across the show's seven seasons, Buffy teams up with scholars, witches, soldiers, vampires, demons and even average folks with good hearts. For fans of serial story arcs, superheroes and forged-in-fire friendships, Buffy is a no-brainer — assuming you haven't seen it already.Credit: Everett Collection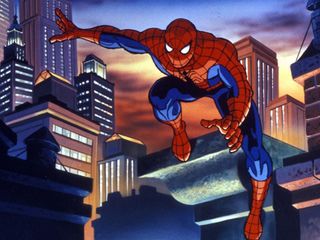 Spider-Man (1994)
While Spider-Man isn't nearly as gritty as The Defenders (hey, cut it some slack; it was a Saturday morning cartoon), it's still a surprisingly good way to get your Marvel team-up fix. Peter Parker, aka Spider-Man (Christopher Daniel Barnes) is a wisecracking webslinger who crosses paths with just about every supervillain New York City can throw his way. That's all right, because some of Marvel's greatest crimefighters have his back, including Daredevil, Iron Man, Blade, Storm, Captain America and the Fantastic Four.Credit: Fox Kids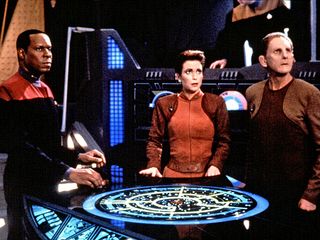 Star Trek: Deep Space Nine (1993)
While almost every Star Trek series features a crossover at some point, Deep Space Nine probably holds the record for imported characters. There are characters from The Next Generation, Voyager and even the original series (thanks to some very ambitious trick photography), and they're all pivotal to saving the Alpha Quadrant from the encroaching forces of the Dominion. Captain Benjamin Sisko (Avery Brooks) leads a motley crew of officers and misfits at a space station that guards an important wormhole. Together, they may be all that stands between the Federation and tyranny. Credit: Everett Collection