15 Best iPhone Innovations Over the Last 10 Years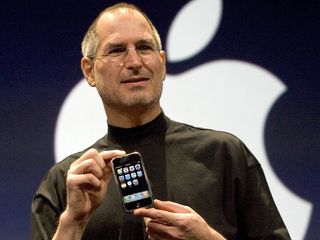 How the iPhone Changed the Mobile World
Apple's iPhone went on sale June 29, 2017 — over 10 years ago — and now it's time for Apple to show off what that decade of innovations has been building up to with the launch of the iPhone 8 and iPhone X.
It was Jan 9., 2007, when then-CEO Steve Jobs took to the stage at San Francisco's Moscone Center to showcase Apple's newest innovation — a touchscreen-based device that Jobs famously billed as a music player, mobile phone and Internet communication device. "These are not three separate devices," Jobs told the Macworld Expo crowd. "This is one device, and we are calling it iPhone." You can see our original iPhone review here. Since its June 2007 release, the iPhone has become a cultural phenomenon. And it's also been home to some of the most important mobile innovations of the last 10 years. As Jobs promised a decade ago, the iPhone has proven to be more than just a phone — it's a device that's ushered in features that have changed the way we go about our daily lives. Apple might not have been first to deliver some of the features we're outlining here, but it often delivered those capabilities better than the competition. Here's a closer look at some of the innovations popularized by Apple's phone.
Photo: David Paul Morris / Getty Images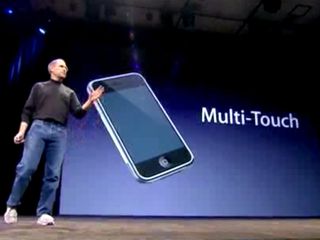 The Must-Have Touchscreen
Touchscreens existed before the iPhone was available, but they didn't deliver the same level of features nor the multitouch experience that made mobile devices more accessible to users. So, when the iPhone delivered a slew of multitouch functions, including pinch-to-zoom and a double-tap to zoom in and out, users welcomed the innovation with open arms. A decade later, phones with physical keyboards like the ones you used to find on BlackBerry devices have all but vanished in favor of screens that respond to your every gesture. (And even the phones that cling to keyboards, like the BlackBerry KeyOne, have embraced touchscreens, too.
Steve Jobs unveils Multi-Touch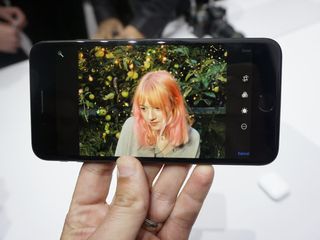 A (Great) Camera In Every Pocket
Before the iPhone's launch, many people carried both a camera and phone with us wherever we went. But with a camera built-in, the iPhone changed that. Now we could bring just one device and capture all the photos we wanted. Better yet, the camera on our phones has improved over the years, introducing new capabilities such as Touch to Focus so you could get the best picture. iPhone camera improvements over the years have included True Tone Flash, introduced with 2013's iPhone 5s, so your images aren't washed out, and 2015's Live Photos that augmented your images with sound and motion. With the iPhone 7 Plus, Apple delivered dual cameras to snap truly impressive portraits.All of that effort paid off: since 2015, the iPhone has been the world's most popular camera for sharing images at Flickr, after rising up the popular service's rankings in the preceding years.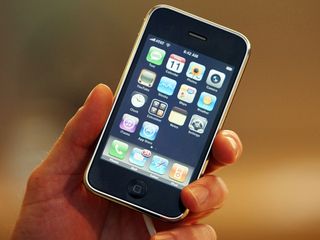 A New App Experience
Apple's decision to create an App Store to the iPhone in 2008 proved a wise addition to the iPhone universe. Soon, developers around the world were creating apps that could dramatically improve the experience of using an iPhone and get more than what Apple offered out of the box. The move also meant people around the world could become app makers themselves, and for years, the breadth and depth of the App Store gave Apple a sizable edge over Google's Android platform. Even today, there are plenty of great apps on the iOS App Store you simply can't find on Android.
Photo: Mario Tama / Getty Images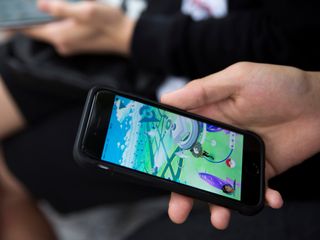 Starting a Mobile Gaming Revolution
Mobile gaming has dramatically changed the way we play video games on the go. Before the iPhone, we often carried portable devices, like the Nintendo 3DS or before that, the Nintendo DS, to play games. With the iPhone, developers brought their best and brightest titles to Apple's App Store (Infinity Blade was a great example) and started to ignore those old-school portables. Even Nintendo has capitulated and embraced mobile, releasing Super Mario Run to the iPhone first, before eventually bringing it to Android. All the while, the smartphone gaming industry has swelled from $30.4 billion in mobile revenue in 2015 to $36.9 billion in 2016. By 2019, mobile gaming revenue will reach $52.5 billion, according to data from Newzoo. And with iOS 11, mobile games now get their own place of honor in the redesigned App Store app.
Photo: Tomohiro Ohsumi / Getty Images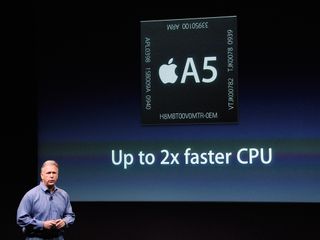 Pushing the Peformance Envelope
Apple started designing its own mobile processors with the A4 chip that first debuted in the iPad before appearing in 2010's iPhone 4. Subsequent entries in the A-series lineup have kept delivering gains in processing and graphics power. Take the A10 Fusion processor in the iPhone 7. When that phone came out last fall, the A10 easily topped leading Android flagships by a wide margin. (Other chips, like the Huawei-developed Kirin 960, have since bested the A10 in some tests.)
In addition, in 2014 Apple announced Metal, a low-level graphics engine that delivers an outstanding gaming experience for the iPhone. All told, Apple's mobile processors have helped push innovations in mobile computing, giving us ever-more powerful pocket-sized devices.
Photo: Kevork Djansezian / Staff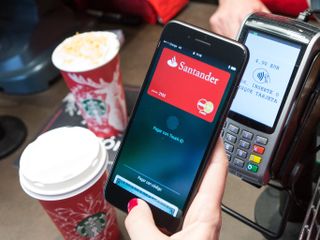 Paying Straight from Your Phone
When Apple Pay was unveiled in 2014 as part of the iPhone 6 launch, mobile payments were anything but popular. That's changed dramatically in the last two-plus years: Apple Pay lets you make purchases in store and online by simply saving your credit card in the system and using the iPhone's Touch ID fingerprint sensor to securely complete a transaction.
While Apple Pay is still fairly young, in 2016, Apple said that it was gaining 1 million new users a week and payment volume was five times greater in 2016 than it was in 2015. And later this year, iOS 11 will add the ability to send money to your friends to Apple Pay's back of tricks.
Other mobile payment platforms may be more widespread — Samsung Pay supports magnetic secure transmission terminals in addition to the near-field communication stations Apple Pay is limited to — but the iPhone deserves credit for popularizing mobile payments.
Photo: Pablo Cuadra / Getty Images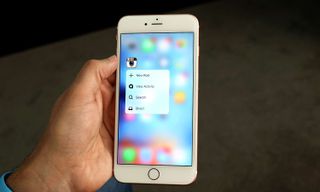 Doing More with 3D Touch
Another iPhone touchscreen innovation, 3D Touch has proven handy since it was first introduced in 2015's iPhone 6s update. The feature offers contextual options when you vary the amount of pressure you apply to the smartphone's screen. Using 3D Touch on the Maps app icon, for instance, will help you get access to important features, like local search and directions. It's also available to third-party apps, making 3D Touch a time-saving, quasi-right-click in a touchscreen world.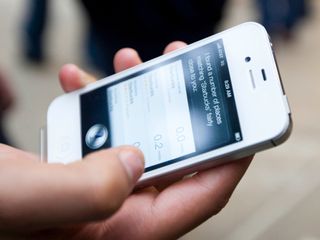 Saying Hello to Siri
When Siri came on the scene in 2011, it promised a virtual assistant experience, letting you access iPhone functions with just the sound of your voice. It doesn't always deliver on that promise — we're a little tired of Siri directing us to the web when it doesn't understand a question and Amazon's Alexa has since overtaken Siri as the voice-powered assistant of choice. Still, it's safe to say Siri is getting smarter with each iteration, and Apple is promising even more smarts in iOS 11 later this year.
Siri also made the jump to other devices like the Mac and Apple TV, making it a more central part of Apple's ecosystem. Siri faces stiff competition among digital assistants — there's now an iOS version of Google Assistant that gives Siri a run for its money — but it helped start the trend of voice-powered mobile devices.
Photo: Michael Nagle / Getty Images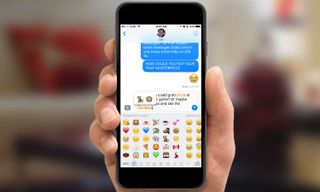 A New Way to Message
Other chat apps can lay claim to the emergence of messaging on mobile devices, but Apple's iMessage certainly played a role in why many turned away from SMS. The feature has been available since 2011 and its popularity has only soared in the last several years. Apple's iMessage makes it easy to send messages to folks across the Mac and iOS, effectively turning Apple's ecosystem into a sticky one you don't want to leave. It also lets you send photos and videos, and in iOS 10, Apple delivered several improvements, including built-in apps, rich links, and much more. It's one of the better messaging apps out there.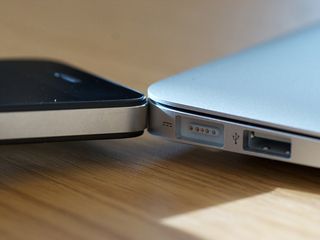 Easier File Transfers with AirDrop
Before AirDrop made its way to iOS 7 in 2011, it was exceedingly difficult to transfer large files between your iPhone and the Mac. AirDrop took aim at that problem by letting you transfer files of any size to and from your iPhone. It's one of the unsung heroes of recent iPhone updates, but it's a big one for those who need to transfer files.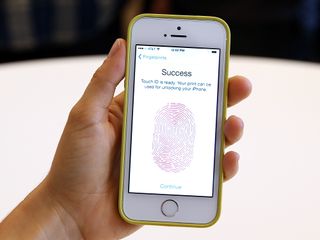 Touch ID Secures Your Phone
Apple's Touch ID came to the iPhone 5S in 2013 and has remained a part of the iPhone in subsequent hardware updates. The fingerprint sensor not only improves your phone's security by unlocking your iPhone only when your fingerprint is recognized, it also enables features like mobile payments through Apple Pay. And we could see more advances in the iPhone's fingerprint sensor, as many people expect Apple to move the sensor under the iPhone 8's display to free up more screen space.
Photo: Justin Sullivan / Getty Images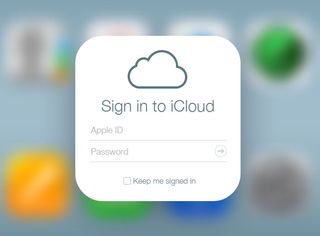 Better Living through iCloud
Apple's iCloud was built from the ground up and made its way to the iPhone in 2011. While not without its troubles, the cloud storage feature has quickly become the backbone for Apple's many products and services, acting both as a tool to sync content between devices, as well as a storage place for files and folders. It's been a critical part of the improvements Apple has made over the year's to both music and photo storage on its mobile devices.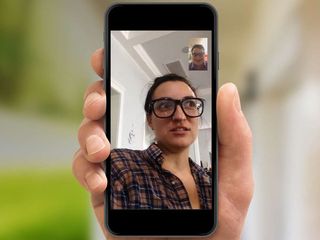 Keeping in Touch with FaceTime
Who needs to make phone calls when you can see what another person is doing with FaceTime? Since 2010, Apple's FaceTime video-calling app has made it simple to hold video conferences with friends and family. Better yet, Apple has improved the service over the years by allowing it to work over cellular networks and ensuring its compatibility with Macs and iPads. And with each new iPhone improvement, cameras get better, which makes FaceTime even more appealing.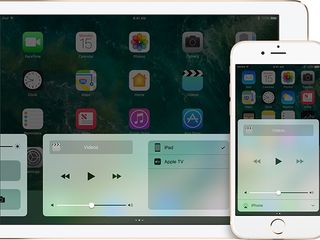 AirPlay Simplifies Streaming
Apple's AirPlay is a wireless media streaming capability that came to the iPhone in 2010. The feature is designed to make it easy to stream video and audio from the iPhone to other devices, such as the Apple TV. What's more, in 2011, Apple showcased a mirroring feature that lets you share your screen with the Apple TV. Collectively, AirPlay features make it simple and easy to share and stream media.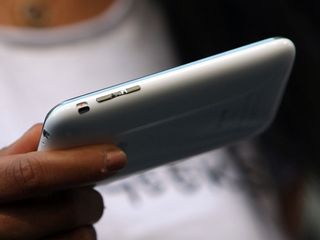 The iPhone Sets a Design Standard
No talk of Apple innovation is complete without discussing the iPhone's design over the years. In the beginning, Apple's smartphone was a trendsetter, delivering a handset with a big screen and rectangular design that put the content front and center. Since then, the iPhone has used different materials, including aluminum and glass in various models. And looking ahead, there's talk of Apple bringing back glass (it was initially used in the iPhone 4 lineup) in its upcoming iPhone 8. Whatever Apple's plans, one thing is clear: design will continue to be a critical component in its future strategy while also influencing what other phone makers do with their devices.
Photo: Mario Tama / Getty Images