The Pigeon Tunnel: essential info
Release date: Friday, October 20, 2023
Global stream: Apple TV Plus
Runtime: 1h 32m
Espionage obsessives unite – you can watch The Pigeon Tunnel on Apple TV Plus from Saturday, October 20, 2023.
With a literary career spanning from the 1960s up until his death in 2020, John le Carré is one of the figureheads of post-war spy fiction.
Directed by documentary filmmaker Errol Morris, The Pigeon Tunnel is the feature-length final interview with the author, filmed in 2019, telling the story of his his own life through the lens of his 2016 autobiography of the same name.
Born David John Moore Cornwell, the British author is best known for being an ex-MI6 agent turned novelist. Two of his iconic Cold War novels, The Spy Who Came in from the Cold, and Tinker Tailor Soldier Spy, were adapted into successful screenplays, and his earlier career was defined by the Soviet unrest that ran through Europe in the late 20th Century.
Le Carré's work was never hamstrung by its political backdrop, though. After the fall of the Soviet Union he penned The Night Manager and the classic The Constant Gardener, both of which strayed away from more familiar Russian scenes and delved into the murky worlds of Colombian drug trafficking and African pharmaceutical scandal.
The Pigeon Tunnel, however, is no ordinary show-and-tell interview. Told with the same obliqueness that made his fiction so compelling, le Carré states early on that interviews are a "performance art." Can anything here be taken at face value? Does it matter?
To see the master at work one final time, all you need to do is keep scrolling to find out how to watch The Pigeon Tunnel on Apple TV Plus anywhere.
---
How to watch The Pigeon Tunnel in the U.S., U.K. and Australia
The Pigeon Tunnel airs exclusively on Apple TV Plus, which starts at $6.99 / £6.99 / AU$9.99 per month.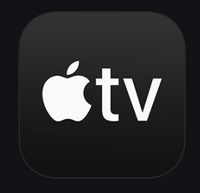 How to watch The Pigeon Tunnel from anywhere
If you're stuck abroad — in one of the few countries where Apple TV Plus is not available — you will likely run into geo-fenced restrictions on the platforms and services you can use. But with the help of a virtual private network (VPN), you can watch The Pigeon Tunnel and all the other shows you want on the services you already pay for no matter where you are.
Based on our expert testing, the best VPN is ExpressVPN, which is easy to use and delivers fast internet speeds, making it simple to set up for streaming in no time at all. It also works on practically any device, starting with iOS and Android and including streaming devices such as the Amazon Fire TV Stick and Apple TV.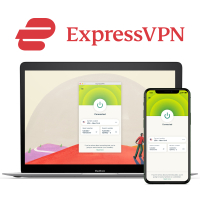 Our favorite VPN service, ExpressVPN, is a top choice for those looking to watch The Pigeon Tunnel. It's got a solid mix of safety, speed and ease-of-use. Plus, you get an extra 3 months free if you sign up for a year. If you've never used a VPN before and are curious and not sure, there's a 30-day money-back guarantee if you just want to give it a try.
More from Tom's Guide