Jason Blum, the man behind box-office hits like The Invisible Man (2020) and M3GAN (2022), has been working his horror movie magic on Five Nights at Freddy's, an adaptation of the phenomenally popular video game series about an abandoned restaurant whose cuddly animatronics come to murderous life.
You can watch Five Nights at Freddy's online now with a subscription to Peacock. But, if you're currently out of the country, then a VPN will let you stream the new movie from anywhere.
Stream Five Nights at Freddy's on Peacock: release date, time, streaming options
• Date: Thursday, October 26
• Time: 8 p.m. ET / 5 p.m. / 1 a.m. (Oct. 27) / 11 a.m. AEDT (Oct. 27)
• U.S. — Peacock
• Watch anywhere — try ExpressVPN 100% risk free
Based on Scott Cawthon's video game series, Five Nights at Freddy's stars Josh Hutcherson (The Hunger Games) as a security guard who, desperate to find employment, accepts a job patrolling "Freddy Fazbear's Pizza" – a former family restaurant with a terrifying history.
The restaurant's animatronic entertainment – Freddy Fazbear, Bonnie, Chica, and Foxy – is actually alive: possessed by the ghosts of murdered children that stir them into murderous motion once the clock strikes midnight.
"Ghost children…possessing giant robots? Thanks for the heads up." It's a concept even more fun than it sounds, with the deranged anthropomorphic beings created by Jim Henson's Creature Shop, who previously scarred millennials with their wonderfully nightmarish designs for The Dark Crystal (1982).
Also starring Matthew Lillard (Scream, Twin Peaks), Elizabeth Lail (You) as a local police officer, and Kat Conner Sterling (We Have a Ghost), this horror movie has been calibrated to delight the games' pre-existing fans, while providing a wildly entertaining thrill ride for newcomers too.
Read on for how to watch Five Nights at Freddy's online, exclusive to Peacock in the U.S., and showing in select theaters worldwide.
Watch from anywhere
How to watch Five Nights at Freddy's online from anywhere with a VPN
Currently traveling in a country where Peacock isn't available? With the right VPN (Virtual private network), you can continue to access your usual platforms and watch your favorite shows online no matter where in the world you are.
We've evaluated many options, and the best VPN is ExpressVPN. It meets the VPN needs of the vast majority of users, offering outstanding compatibility with most devices and impressive connection speeds. It's also affordable at $12.95 per month. (Signing up for longer periods of six months or a year reduces the cost even more down to a minimum of $6.67).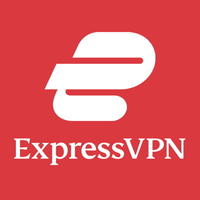 Safety, speed and simplicity combine to make ExpressVPN our favorite VPN service. It's also compatible with loads of devices and there's a 30-day money-back guarantee if you want to try it out.
Using a VPN is incredibly simple.
1. Install the VPN of your choice. As we've said, ExpressVPN is our favorite.
2. Choose the location you wish to connect to in the VPN app. For instance if you're in the U.K. and want to view a U.S. service, you'd select U.S. from the list.
3. Sit back and enjoy the show. Head to Peacock and stream new movie Five Nights at Freddy's online.
How to watch Five Nights at Freddy's in the U.S.

Five Nights at Freddy's will be available to stream in the U.S. on Thursday, October 26 - a day earlier than expected - from 8 p.m. ET, and exclusively on Peacock.
The film will also receive its nationwide cinema release a day later, on October 27.
A subscription to Peacock is $5.99 a month for Peacock Premium membership, but the $11.99 Peacock Premium Plus gives you an ad-free experience.
Not only is Peacock one of the best streaming services, but it is available on most of the best streaming devices.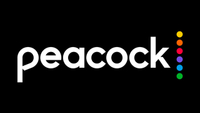 In addition to Five Nights at Freddy's, Peacock has tonnes of horror content, original series like Poker Face, WWE live streams, and a huge library of licensed content drawn from various brands. That includes shows like 30 Rock, The Voice, Battlestar Galactica, Law & Order: SVU and This Is Us.
Can you watch Five Nights at Freddy's in the U.K., Canada and Australia?
Not at the moment unfortunately. Peacock isn't available as a standalone service in the U.K., Canada or Australia, and Five Nights at Freddy's is exclusive to the NBCUniversal streaming service.
However, the Blumhouse-produced film will be getting a theatrical release in countries all over the world. It's currently showing in U.K. (October 25) and Australian cinemas (October 26), and is due to arrive in Canada on Friday, October 27 – simultaneous with the movie's U.S. release.
Americans abroad, though, can use ExpressVPN to watch on Peacock.
Five Nights at Freddy's trailer
Mike accepts an overnight security gig at "Freddy Fazbear's Pizza", an abandoned family entertainment restaurant whose showpiece is a stage populated by four animatronic mascots: Foxy, Chica, Freddy and Bonnie. These creepy, inert creatures appear to have a life of their own – red eyes glaring and lurching suddenly at the end of long corridors.
Police officer Vanessa turns up to divulge the building's dark history: "in the 80s, kids went missing. That's why the place shut down." And soon enough Mike finds himself and Abby, his 10-year-old sister, in nail-biting danger. Trapped at Freddy's overnight, they'll have to fight to keep each other alive as they're relentlessly hunted by these demonic animatronics. "Ghost children, possessing giant robots? Thanks for the heads up."
Five Nights at Freddy's cast
Josh Hutcherson, best known from The Hunger Games franchise, stars here as troubled security guard Mike, alongside former Scream villain Matthew Lillard and Elizabeth Lail, who played the role of Guinevere Beck in the popular psychological thriller series, You.
Josh Hutcherson as Mike Schmidt
Elizabeth Lail as Vanessa
Piper Rubio as Abby
Matthew Lilard as Steve Raglan
Mary Stuart Masterson as Aunt Jane
Kat Conner Sterling as Max
Lucas Grant as Garrett
Kevin Foster as the voice of Freddy Fazbear
Jade Kindar-Martin as the voice of Bonnie
Jessica Weiss as the voice of Chica
Roger Joseph Manning Jr. as the voice of Foxy
More from Tom's Guide