Lovers of edge-of-your-seat sci-fi, step aboard Beacon 23 and strap in for this eight-episode mystery series set in deep space. Anchored by powerful lead performances from the likes of Lena Headey (Game of Thrones) and Stephan James (If Beale Street Could Talk), read our guide below for how to watch Beacon 23 online now and exclusively on MGM+ in the U.S.
Beacon 23 streaming details: release date, time
U.S. date and time: Sunday, November 12 at 9:01 p.m. ET / 6:01 p.m. PT
Stream: via MGM+ or a live streaming service like Sling TV
Watch from anywhere — try ExpressVPN 100% risk free
This psychological thriller hurtles into orbit thanks to a few luminaries in the world of science fiction. It's adapted by Zak Penn, who co-wrote Steven Spielberg's Ready Player One and created Syfy superhero drama Alphas, while Star Trek alum Ira Steven Behr (Voyager, Deep Space Nine) is an executive producer on the show.
It's based on the 2015 novel series by best-selling author Hugh Howey, whose earlier work formed the basis of the acclaimed Apple TV Plus drama series, Silo, starring Rebecca Ferguson. Subsequently, viewers can expect more intoxicating characters, gripping mystery and unpredictable twists in the tale.
Headey and James co-star as Aster and Halan: two enigmatic strangers trapped together on Beacon 23, one of many intergalactic lighthouses that litter the far reaches of the galaxy. Halan brings the government agent on board when her ship crash lands. But what does she want? And is Aster everything she claims to be?
Suspicious of one another's motives, Aster and Halan find themselves in a battle of wills, unlikely allies against threats both alien and human, all while trying to unravel the ever-deepening mystery that is Beacon 23.
Expect to be gripped by this suspenseful, spectacular-looking sci-fi drama. Already renewed for a second season, the following guide explains how to watch Beacon 23 online and from anywhere now.
How to watch Beacon 23 online from anywhere
If Beacon 23 isn't airing where you're currently located, that doesn't mean you have to miss the show while you're away from home. With the right VPN (virtual private network), you can stream the show from wherever you are.
We've evaluated many options, and the best VPN is ExpressVPN. It meets the VPN needs of the vast majority of users, offering outstanding compatibility with most devices and impressive connection speeds. And you can try it risk-free for 30 days if you take advantage of ExpressVPN's no-quibble money-back guarantee.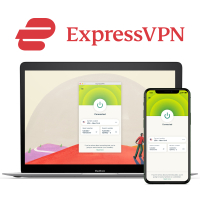 Our favorite VPN service, ExpressVPN, really shines thanks to its safety, speed and simplicity-to-use. It's also compatible with loads of devices — from iOS and Android to Roku, Apple TV and PlayStations. You'll even get an extra 3 months free if you sign up for a year, or there's a 30-day money-back guarantee if you just want to give it a try.
How to watch Beacon 23 online in the U.S. for FREE
Beacon 23 docks on Sunday, November 12, exclusively on MGM+ with an initial two-episode drop. New episodes will then arrive one a week every Sunday, from around 6pm PT / 9pm ET, with the finale due to be added to the streamer on Christmas Eve.
MGM+ costs $5.99 a month / $49.99 annually, but new subscribers get a 7-day FREE trial first. And the streaming service is also available with multiple live TV streaming services, either included with a monthly subscription plan or as an add-on service that incurs an extra charge.
For example, it's available through Amazon Channels to those with an Amazon Prime subscription, as well as through Sling TV, Fubo, YouTube TV, Philo and DirecTV Stream.
Of these options, we recommend Philo and Sling as the standout cheapest options. In particular, we rate Sling TV as one of the best streaming services and best cable TV alternatives.
Beacon 23 comprises a total eight episodes — you can find the full release schedule below.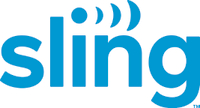 Fubo is a great live TV service. With the Basic Plan ($74.99 per month), you get over 100 channels, including all the local broadcast networks and top cable brands. You'll need the MGM+ add-on on top of this.
Both services are available on most, if not all, of the best streaming devices.
Can I watch Beacon 23 online in Canada?
Unfortunately, the MGM+ platform is only available to American audiences right now and there's been no news of the show being picked up by a Canadian streaming service like Crave.
That means Americans out of the country won't be able to connect to their MGM+ account. The solution? Download a VPN to alter your IP address and watch your home streaming service no matter where you are.
Can I watch Beacon 23 online in the U.K.?
The answer is no – not yet. Beacon 23 is exclusive to MGM+ and MGM+ remains a U.S.-only service for the time being. There is an MGM add-on channel through Amazon Prime UK, but at the moment is doesn't seem to include any MGM+ original shows. Once we learn where UK viewers can tune in, we'll add in that information right here.
Don't forget: U.S. travelers visiting the U.K. can use a VPN to access MGM+ from pretty anywhere on the planet. We recommend ExpressVPN as it's fast, affordable, and easy to use. Full details just above.
Can I watch Beacon 23 online in Australia?
There's been no indication yet that an Australian streamer has picked up the rights to show Beacon 23. We'll update this space as soon as we get more information.
Currently outside the U.S.? You can still watch Beacon 23 using a VPN, which allows you to access your usual streaming service and catch all your favorite shows and movies from anywhere in the world.
Beacon 23 episode guide and schedule
Beacon 23 episode 1 "Corbenic": Nov. 12
Beacon 23 episode 2 "Wreckers": Nov. 12
Beacon 23 episode 3 "Why Can't We Go On as Three?": Nov. 19
Beacon 23 episode 4 "God in the Machine": Nov. 26
Beacon 23 episode 5 "Rocky": Dec. 3
Beacon 23 episode 6 "Beacon Twenty Three": Dec. 10
Beacon 23 episode 7 "End Transmission": Dec. 17
Beacon 23 episode 8 "Adamantine": Dec. 24
Watch Beacon 23 trailer:
Before you check out how to watch Beacon 23 online, take a tantalizing glimpse at the official trailer, below: