They took it all off 25 years ago in The Full Monty, and now they're back in a sequel series. The original cast of the 1997 British comedy about a group of unlikely male strippers reunites for a follow-up that sees how they've changed in the years since their money-raising revue.
The Full Monty streaming details
The Full Monty premieres with all eight episodes Wednesday, June 14 at 12:01 a.m. ET on Hulu.
The smash hit film stars Robert Carlyle, Mark Addy, William Snape, Steve Huison, Tom Wilkinson, Paul Barber and Hugo Speer as unemployed steel workers in Sheffield who are hard up for cash. They decide to form a male striptease act o help one of them make money to see his son. But unlike Chippendale dancers, they go "full monty" — stripping all the way — to make the show more profitable.
Decades later, the same band of brothers are still living in Sheffield, navigating society's crumbling healthcare, education, and employment sectors. They've put their clothes back on and have new goals, which they pursue with the same verve and humor.
Here is everything you need to watch The Full Monty online. Plus, check out the trailer below:
How to watch The Full Monty online in the U.S.
American viewers can watch The Full Monty premiere Wednesday (June 14) at 12:01 a.m. ET on Hulu.
All eight episodes will drop at the same time.
Hulu is only available in the U.S..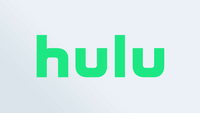 Hulu offers a huge library of classic and current TV shows and movies, as well as acclaimed originals like Handmaid's Tale and movie exclusives. Plus, it's got the entire FX catalog. You can try out the service with a free one-month trial, after which a subscription costs just $7.99.
How to watch The Full Monty in the UK, Canada and Australia
In the U.K., Ireland, Canada and Australia, The Full Monty is streaming on Disney Plus Star.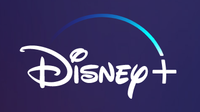 Disney Plus gives you access to the entire Disney vault of classics like Frozen, The Little Mermaid and Beauty and the Beast as well as newer hits like The Mandalorian, Loki and more.
More from Tom's Guide