Growing up is hard to do, as teens in real life and on television know all too well. On Netflix's Never Have I Ever, Devi (Maitreyi Ramakrishnan) recently concluded her high school journey in the final season of the comedy co-created by Mindy Kaling and Lang Fisher.
At the beginning of the show, Devi is a 15-year-old Indian-American sophomore grieving the death of her father. At home, her increased desire for independence clashes with the strict rules set down by mom Nalini (Poorna Jagannathan). At school, she's an honors student who vies with academic rival Ben (Jaren Lewison), and relies on best friends Eleanor (Ramona Young) and Fabiola (Lee Rodriguez). But Devi doesn't want to be considered a nerd, so she pursues her crush, hottie swimmer Paxton Hall-Yoshida (Darren Barnet).
Now that Never Have I Ever has streamed its series finale, you'll have to look elsewhere for funny, bittersweet tales of adolescence. Here are seven shows like Never Have I Ever to watch.
XO, Kitty
Like Devi, Kitty Song Covey (Anna Cathcart) is a thoroughly American teen whose roots lie in a very different culture. In Kitty's case, she journeys all the way to Korea to become a fish out of water who can barely speak the language.
Part of the TATBILBCU (To All the Boys I've Loved Before Cinematic Universe), XO, Kitty follows inveterate matchmaker Kitty as she embarks on her own love story. She moves to Seoul to attend the same school as her long-distance boyfriend Dae (Minyeong Choi). But after arriving, Kitty finds out Dae has a girlfriend! While not all is as it seems, she discovers that this chapter of her life is as much about reconnecting with her roots as it is about romance.
Watch on Netflix
The Sex Lives of College Girls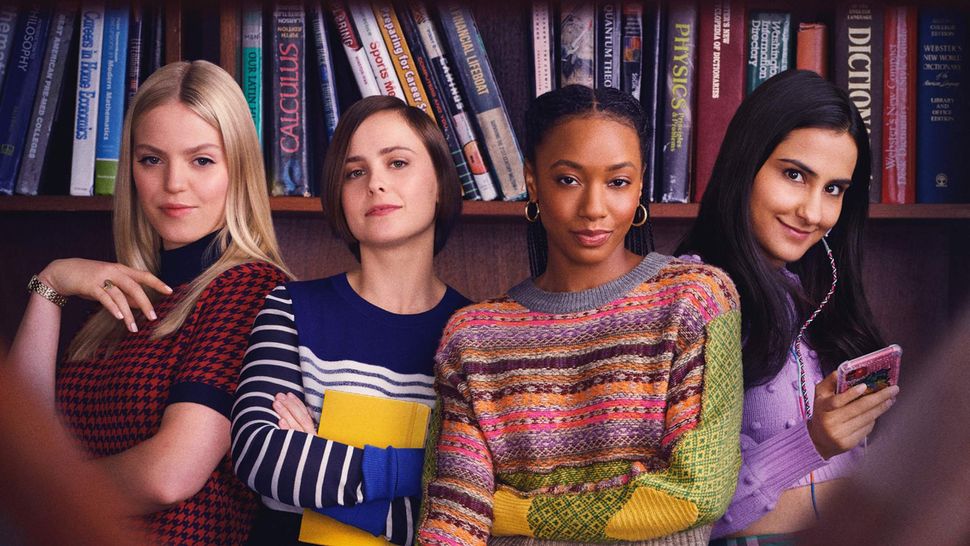 Though this provocatively-titled comedy is set in college, it shares a co-creator in Mindy Kaling. The Sex Lives of College Girls' humor is raunchier, but both shows are about young people figuring out who they are while making a mess of their academic pursuits, friendships and romantic liaisons along the way.
The protagonists are four female freshman at the fictional Essex University in Vermont: smart scholarship student Kimberly (Pauline Chalamet, Timothée's sister); Whitney (Alyah Chanelle Scott), a star athlete and senator's daughter; Leighton (Renée Rapp), a wealthy legacy and closeted lesbian; and Indian-American comedy fanatic Bela (Amrit Kaur). The suitemates bond as they romp through parties, exams and hook-ups across campus.
Watch on Max
Ms. Marvel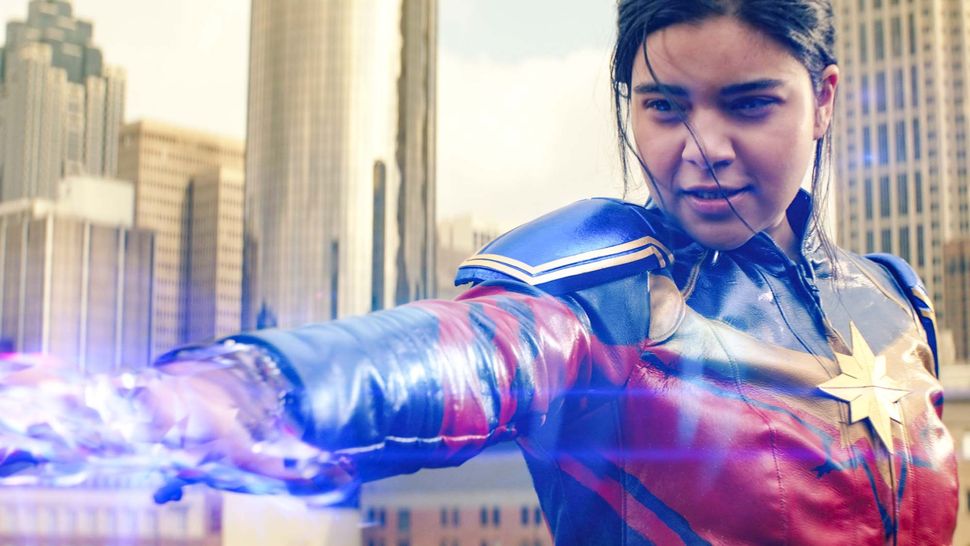 Pakistani-American teen Kamala Khan (Iman Vellani) just wants to be a regular teen doing regular teen stuff, like attending AvengerCon with best friend Bruno (Matt Lintz). But like Devi, she has a strict mom (Zenobia Shroff), a pile of schoolwork and family duties.
A mega Avengers fangirl, Kamala vlogs about her favorite superhero, Captain Marvel. Then, one day, Kamala develops powers of her own. With Bruno's help, she explores her new abilities — while hiding them from her parents. The arrival of handsome new student Kamran (Rish Shah) complicates matters, as it turns out he's connected to the origins of her powers.
Watch on Disney Plus
Sex Education
High schools are just packed with hormones, as we see in both Never Have I Ever and Sex Education. Though their fictional schools are separated by an ocean, the students have similar problems around identity, family troubles and sexuality.
Otis Milburn (Asa Butterfield) may be socially awkward and still a virgin, but he knows a lot about sex. Sure, it's second-hand info gleaned from his sex therapist mother (Gillian Anderson), but in school, that knowledge is gold. As the saying goes, "Those who can, do; those who can't, teach." So, he and friend Maeve (Emma Mackey) set up a sex therapy clinic to help fellow students with their problems.
Watch on Netflix
Heartstopper
The course of teen love never runs smoothly. Look at Devi's love triangle (turned squares and hexagons), as well as the romantic rollercoaster experienced by Charlie Spring (Joe Locke) in Heartstopper. The only major difference is that the latter Netflix series joyfully puts greater focus on queer teens.
After being outed as his school, Charlie has grown comfortable owning his gayness. In class, he's assigned to sit next to Nick Nelson (Kit Connor), a hunky rugby player. Charlie is smitten, but Nick seems to be very heterosexual. In a different time, Nick might've been the popular jock who bullies a gay kid like Charlie, but instead, they develop a close friendship.
Watch on Netflix
On My Block
Devi may live in a very different part of Los Angeles than the kids of On My Block (the Valley vs. South Central), but they're all teens just trying to survive high school and figure out the rest of their lives. No big deal.
Friends Jamal (Brett Gray), Monse (Sierra Capri), Ruby (Jason Genao) and Cesar (Diego Tinoco) are freshman at a high school where gunshots can be heard nearby on a daily basis. In addition to mundane stuff like football matches and homecoming dances, the crew deals with truly tough problems, like whether to join a local gang.
Watch on Netflix
We Are Lady Parts
The characters in We Are Lady Parts are a little older than Devi, but they are navigating similar waters as young women of color whose cultural upbringings create conflict as they come of age. Like Never Have I Ever, this is an irreverent, silly and sweet comedy about how to reconcile your modern ambitions with your heritage.
Microbiology PhD student Amina (Anjana Vasan) expects to find a husband and settle down. Then, she's approached by Lady Parts, a punk band composed entirely of Muslim women in need of a guitarist. Though her parents and buttoned-up friends would never approve, Amina soon finds herself dreaming of rocking out and achieving stardom.
Watch on Peacock
More from Tom's Guide