Prepare for Billions' epic conclusion as US Attorney Chuck Rhoades (Paul Giamatti) doubles down on his mission to hold the rich and powerful to account. And right now he's got Michael Prince in the crosshairs. Use this guide to watch Billions season 7 online now. Away from home? Then simply download a VPN to watch the final season from anywhere.
Billions season 7 streaming details
U.S. date and time: Billions season 7 premieres Friday
(August 11) on Paramount Plus with Showtime, and Sunday (August 13) on Showtime at 5:00 p.m. PT / 8:00 p.m. ET.
U.K. release date: Friday (August 11) at 5:00 a.m. BST on Sky Atlantic and NOW.
AU release date: Saturday (August 12) on Stan.
Acclaimed for its whip-smart dialogue, and prickly, self-serving characters, Billions has been fuelled by the rivalry between hedge fund billionaire Robert "Axe" Axelrod (Damien Lewis) and ruthless US Attorney Chuck. At least until last season, when Bobby was forced to hand over Axe Capital to Mike Prince (Corey Stoll) and abscond to Switzerland before Chuck had him arrested for some shady black-market banking deal.
In the meantime, Chuck found a new business Goliath to conquer in Mike Prince. He almost toppled him too, after procuring company drives he believed contained billions in untaxed crypto, put aside to fund his bid for the presidency. Chuck's gambit failed and he was jailed for illegal seizure – but he found an ally in DA Daevisha "Dave" (Sakina Jaffrey) who's ready to work with Chuck to prove Prince guilty of billion-dollar tax fraud.
But the return of Damien Lewis as the former "Axe Caps" manager threatens to radically shift the balance of power between our ensemble cast of characters. Will Mike (David Costabile), Wendy (Maggie Siff), and Taylor (Asia Kate Dillon) look to usurp Prince with the help of their former boss? And can Kate (Condola Rashād) be trusted to remain loyal – "the gig is to protect you at all costs," she says – or join Dave and Chuck in derailing Prince's grubby grab on the White House?
It's bound to be a showstopping final season. Read on below for our guide, where we explain how to watch Billions season 7 online now and from anywhere.
How to watch Billions season 7 from anywhere
Just because Showtime isn't available everywhere doesn't mean you need to miss Billions season 7 if you find yourself far from home. Watching along with the rest of the internet can be pretty easy. With the right VPN (virtual private network), you can stream the show from wherever you go.
We've evaluated many options, and the best VPN is ExpressVPN. It meets the VPN needs of the vast majority of users, offering outstanding compatibility with most devices and impressive connection speeds. It's also affordable at $12.95 per month. (Signing up for longer periods of six months or a year reduces the cost even more.)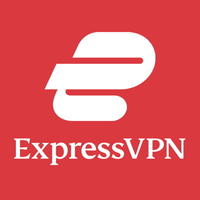 Our favorite VPN service, ExpressVPN, really shines thanks to its safety, speed and simplicity to use. It's also compatible with loads of devices - from iOS and Android to Roku, Apple TV and PlayStations.
How to watch Billions season 7 online in the US for free
The dramatic final season of Billions starts Friday (August 11), on Paramount Plus through the Paramount Plus with Showtime plan.
It will also debut two days later on Showtime's linear channel on Sunday (August 13) at 8:00 p.m. ET / 5:00 p.m. PT and air on a weekly basis in the same timeslot. You can catch Showtime on cable or through providers like Sling TV and Fubo.
How to watch Billions season 7 in the UK
You can watch Billions season 7 from Friday, August 11 on Sky Atlantic with a Sky TV plan. Episodes air first thing in the morning at 5:00 a.m. BST, and again at 9:00 p.m. later the same day.
You could also stream new episodes o-demand a day later every Saturday with a subscription to Paramount Plus or NOW.
Traveling abroad and can't access your VOD services? Try one of the best VPNs to log in back home and connect to the apps you prefer.
How to watch Billions season 7 free in Canada
In Canada you can watch Billions season 7 from Friday, August 11 with a subscription to Crave. Alternatively, new episodes will air on Crave's linear channel every Sunday at 10:00 p.m. ET/PT.
If you're away from home, then know you can access your paid subscription services with the help of ExpressVPN.
How to watch Billions season 7 in Australia
Down Under and you'll want a Stan subscription to stream the seventh and final season of Billions. They start from AU$10 a month and come with a 30-day free trial for new subscribers.
Away from home an unable to access the streaming platform you pay for? A VPN like ExpressVPN will let you connect to your usual service and watch Billions online from anywhere.
Billions season 7 episode schedule
Billions season 7 episodes will air every Sunday at 8:00 p.m. ET / 5:00 p.m. PT on Showtime.
Billions season 7 episode 1: August 13
Billions season 7 episode 2: August 20
Billions season 7 episode 3: August 27
Billions season 7 episode 4: September 3
Billions season 7 episode 5: September 10
Billions season 7 episode 6: September 17
Billions season 7 episode 7: September 24
Billions season 7 episode 8: October 1
Billions season 7 episode 9: October 8
Billions season 7 episode 10: October 15
Billions season 7 episode 11: October 22
Billions season 7 episode 12: October 29
Billions season 7 trailer
The trailer begins with a voiceover praising America – "the land of the free, opportunity, and self-determination" – before revealing Damien Lewis has returned to the series as business magnate Bobby "Axe" Axelrod. "But you can't escape your enemies. Because I'm back now. And I'm wide awake." Uh-oh.
Then we get a propulsive montage as the series build to its epic, hugely consequential conclusion, with Mike Prince staking everything on winning the presidency and Bobby meeting his old staff and appearing ready to stage an impressive comeback.
Billions season 7 cast
The Emmy-winning duo of Paul Giamatti and Damien Lewis return as old rivals Bobby Axelrod and Charles "Chuck" Rhodes, alongside the more recent addition Corey Stoll as the duplicitous business magnate Michael Prince. They'll be joined by returning cast members:
Maggie Siff as Wendy Rhoades
David Costabile as Mike "Wags" Wagner
Condola Rashad as Kate Sacker
Asia Kate Dillon as Taylor Amber Mason
Jeffrey DeMunn as Charles Rhoades, Sr
Daniel Breaker as Scooter Dunbar
Sakina Jaffrey as Daevisha "Dave" Mahar
Eva Victor as Rian
Louis Cancelmi as Victor Mateo
Daniel K. Isaac as Ben Kim
Glenn Fleshler as Orrin Bach
Dhruv Maheshwari as Tuk La
More from Tom's Guide