Need a new laptop? Good news: Amazon Prime Day is here, and it's the perfect time to save on a laptop that could last you for years to come.
Of course, when shopping for the best laptops there are several things to keep in mind. For most, the key factors are size, performance and battery life, along with design.
I've reviewed many laptops for Tom's Guide and have a knack for suggesting ideal notebooks for different users. Below are seven of my personal recommendations for laptop deals to look out for during Prime Day.
Quick links: 7 Top Prime Day laptop deals
The 7 Prime Day laptop deals to look for
MacBook Air 15-inch M2
The MacBook Air 15-inch M2 might be a bigger version of the 13-inch MacBook Air M2 but it's arguably the best 15-inch laptop for the money and certainly one of the best MacBooks released. Like its smaller sibling, the MacBook Air 15-inch packs the powerful Apple M2 chip, a gorgeous Liquid Retina display and the sleek design introduced with the MacBook Pro line in 2021. Though it's not as powerful as those Pro laptops, the 15-inch MacBook Air packs enough punch for most people. Despite its larger size, this is still one of the lightest and thinnest laptops out there.
Dell XPS 15 (2022)
The Dell XPS 15 OLED (2023) is currently available but last year's model is still a great purchase for anyone looking for one of the best Windows laptops out there. I used the Dell XPS 15 OLED (2022) as my primary work laptop for most of 2022 and well into this year because of its powerful performance and overall usability. Thanks to its 12th Gen Intel Core CPU, Nvidia 30-series GPU and 15-inch 3.5K OLED touch display, last year's Dell XPS 15 is still a winner.
ASUS ROG Zephyrus G14
Last year's Asus ROG Zephyrus G14 tops our best gaming laptops list for a reason. This model has a better, brighter screen than its predecessor, with good speakers and an AMD CPU/Nvidia GPU combo that delivers solid gaming performance. It also sports a built-in webcam, something earlier models lacked. Though the webcam isn't great and this laptop doesn't last long on a single charge, its gaming performance is overall good.
MacBook Air M1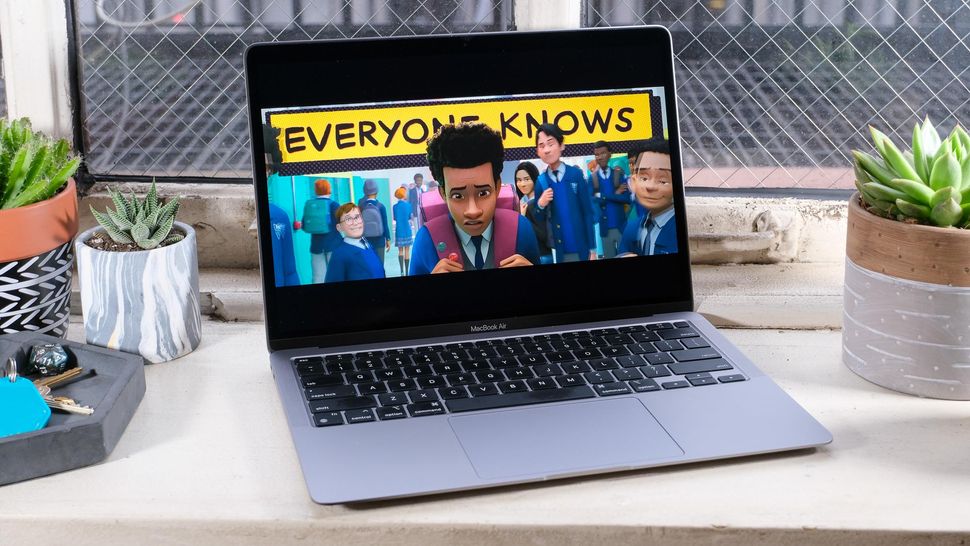 While the two M2-powered MacBook Air laptops are the latest (and greatest) Airs available, the humble MacBook Air M1 is still a solid laptop for folks looking to get into the Apple ecosystem without breaking the bank. Sure, it still has the old wedge shape we've known for years, but Apple silicon gives it plenty of power and battery life, making it one of the best 13-inch laptops out there.
Asus Zenbook 13 OLED
It's not the latest and greatest, but this older model of Zenbook is still an all-around great deal for those who want a light and reliable laptop for work. At $800 you might worry that you're sacrificing performance, battery life or build quality, but we can report that you have nothing to worry about. While there are a few drawbacks, overall this Asus Zenbook 13 OLED is an excellent laptop that should stand you in good stead for both work and play.
Razer Blade 14
This Razer Blade 14 model is from 2022 but it's still one of the best gaming laptops you can get. Like its predecessors, this notebook is sleek and powerful. And while admittedly expensive, you're saving $200 thanks to Prime Day. That's nothing to sneeze at considering how this machine packs a powerful AMD Ryzen CPU and RTX 30-series laptop GPU. Because of that, the Razer Blade 14 delivers fantastic gameplay and effortless productivity. Definitely a deal worth considering!
MacBook Pro 14-inch (2023)
The new MacBook Pro 14-inch released earlier this year and it's already one of our favorite laptops due to its powerful performance, sleek design and long battery life. In our testing, it not only outperformed its 2021 counterparts, but it also trounced many Windows laptops. Thanks to Prime Day, you can nab this Apple laptop for $200 off its entry-level price.
More from Tom's Guide