As a personal trainer, I'm constantly scouring Prime Day deals for the best home gym equipment that doesn't take up space in my tiny London apartment. And I think I've nailed it this time.
If you enjoy building your ab muscles from home and sculpting a stronger core, these three Prime deals are guaranteed to get your midsection trembling. And they're available for a limited time only. You can still grab some of the best Prime Day deals, but you'll need to move fast.
You could use heavy weights or machines, but you don't need to. Below, I've rounded up storable and easy-to-use fitness equipment that I've personally tried and tested so that you can guarantee you're getting a hot deal for your abs. Here they are.
Top 3 Prime Day fitness deals for ab training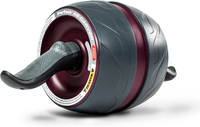 Perfect Fitness Ab Carver Pro ab wheel was $40 now $30 @ Amazon
I use this ab wheel with my clients and it's by far the best one I've reviewed. The tread is wider and larger than many models, helping beginners master ab wheel rollouts more easily. The wheel even has built-in resistance and ergonomic, angled handles to activate your arms and shoulders. The carbon steel spring provides roll-back support to help you master the move. It's a total steal at just $30, which is 25% off.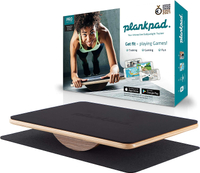 Plankpad Pro was $129 now $89 @ Amazon
Test your ab strength using a stability board and save 31% this Prime Day for a limited time. The board comes with a partner app to bring gameplay into your ab routine, with a range of plank challenges to try. The Plankpad can also be used as a balance board to strengthen your posture and motor coordination. Connects to your smart TV. Check out my Plankpad review for a more detailed breakdown.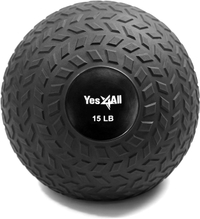 Yes4All Slam Ball was $34 now $26 @ Amazon
Transform your strength training and ab workouts using a slam ball. These heavy balls test arm, shoulder and grip strength and can be used in place of dumbbells for a tougher workout. Harder to hold and control, slam balls can replace weights for moves like slams, overhead squats and Russian twists. Famous for building core strength and explosive power, you can save 26% on this popular model for a limited time.