Google Pixel Watch 2 preorders are underway. Unveiled during the Made by Google 2023 event, the Google Pixel Watch 2 will go on sale October 12, but you can put in your order now.
The Google Pixel Watch 2 will start at $349 for the Wi-Fi only model. The Pixel Watch 2 with optional LTE connectivity support costs $399. In our Google Pixel Watch 2 hands-on review, we had strong first impressions of the biggest upgrades. From new fitness-tracking and general wellness tools to a lighter design and better battery life, the Pixel Watch 2 may convince those customers who held out on the original.
Whether that's you, or whether you're just interested in getting the Pixel Watch 2, you'll be glad to know that Pixel Watch 2 preorders include some tempting deals. Make sure to bookmark this page for the best deals as they're announced. Better yet, check out our Google Pixel 8 and 8 Pro pre-order deals so you can upgrade your entire Pixel system — there are limited-time savings to be had when you pre-order your devices, after all.
When do Google Pixel Watch 2 preorders open?
Google Pixel Watch 2 preorders began on Wednesday, October 4, the same date as Made by Google 2023. The device officially launches on Thursday, October 12, just over a week after the preorder window opened.
You also have the option to trade-in your existing smartwatch for credit toward your new Pixel Watch 2 when ordering through Google. Not only can you trade in your first-generation Pixel Watch for $150, but you can trade in a device from another manufacturer, too. For example, if you're switching from iOS to Android, you could exchange your Apple Watch Series 8 for $145 towards the Pixel Watch 2. Trade ins are available for Samsung and Fitbit watches, too.
Google Pixel Watch 2 preorder deals to consider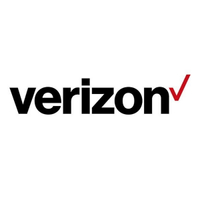 Pixel Watch 2 preorder: up to $180 off w/ trade-in @ Verizon
You can get up to $180 off the Pixel Watch 2 with select trade-in on qualified smartwatches. If you're interested in getting a new smartphone, you can also bag a free Pixel Watch 2 when you preorder a Pixel 8 Pro on select plans.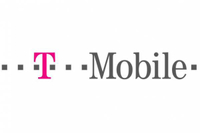 Pixel Watch 2 preorders: free w/ new line and qualifying purchase
When you purchase a new Google Pixel 8 or 8 Pro on a monthly payment plan, as well as a Pixel Watch 2 with a qualifying watch data plan, you'll get a Mastercard gift card worth $399 (the price of an LTE-compatible Pixel Watch 2) in exchange.
How much does the Pixel Watch 2 cost?
The Pixel Watch 2 costs $349 for the Wi-Fi model and $399 for the LTE-compatible version. The latter model lets you stay connected when you're out and about without your phone, though you'll need to set up a plan with your mobile carrier for an additional fee.
For comparison, the Pixel Watch 2 price lands between the Apple Watch Series 9 ($399 starting price) and the Samsung Galaxy Watch 6 ($299 starting price).
What you get from the Google Pixel Watch 2?
The Google Pixel Watch had a lot to offer as a first-generation device, but the new Pixel Watch 2 looks to raise the stakes. It once again is built around Fitbit health-tracking features, and now gets the stress-detection sensor featured in the Fitbit Sense 2. An upgraded heart rate sensor and convenient workout tools double down on Google's fitness efforts, too.
Also, there's an improved processor that promises better Wear OS performance and a battery life that can actually last 24 hours with the always-on display mode enabled. The watch is also lighter than before, and although the display bezels are still pretty chunky, the glass is slimmer and the watch therefore sits more flush on the wrist.
In several ways, it seems like the Pixel Watch 2 made key changes to keep up with the best smartwatches.