The Google Pixel 8 and Pixel 8 Pro are officially here and the first question from many of us will be just how can I get my hands on it? The two new phones debuted alongside the Pixel Watch 2 at the Made by Google hardware event on October 4 — and both devices were made available to preorder right away.
Pricing for the Pixel 8 starts at $699 while the Pixel 8 Pro will set you back $999. Thankfully, there are a few offers you can take advantage of with most carriers to save some money with a trade-in. Or, at least get the $349 Pixel Watch 2 for free if you're prepared to move fast; more on that below.
Both devices, plus cases will also be available at the Google Store and the company's retail partners beginning October 12.
When do Google Pixel 8 and Pixel 8 Pro preorders open?
Google hasn't wasted any time in making sure its new devices are available to buy. Preorders for both devices were opened on launch day, Wednesday Oct. 4, with wide availability just over a week later on Thursday, Oct. 12.
It seems like Google has got the process down by now, because this is exactly what the company did last year with the Pixel 7. So if you're in the market for a Pixel upgrade, what are you waiting for?
Google Pixel 8 preorder deals to consider
The Pixel 8 and Pixel 8 Pro are supported on all the major carriers. Here's the information you need to know about how to get them.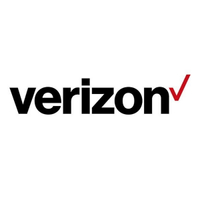 Free Pixel 8 and save up to $800 with a trade in (Verizon)
Verizon has announced several different offers for customers wanting a Pixel 8 or 8 Pro. Best of all, you can get up to $800 off Pixel 8 and Pixel 8 Pro with select trade-in on qualified Unlimited plans.
For a limited time and while supplies last, you can also get 50% off Pixel Buds with the purchase of a new Pixel 8 and save 15% off chargers, select cases and screen protectors. And best yet, you can also bag a free Pixel Watch 2 when you preorder a Pixel 8 Pro on select plans.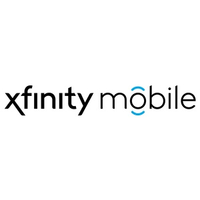 Up to $800 with a trade in and free Pixel Watch 2 or Pixel Buds Pro (Xfinity)
Xfinity customers can also score up to $800 off with eligible trade-in on Pixel 8 and Pixel 8 Pro as well as free Pixel Buds Pro with a Pixel 8 preorder or Pixel Watch 2 with a Pixel 8 Pro preorder.
New customers can also receive a free line of Unlimited when they sign up for our Unlimited Intro, Plus or Premium.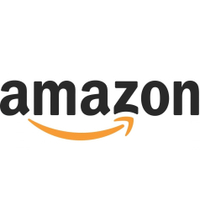 Free Pixel Watch 2 with Pixel 8 Pro
Score a Pixel Watch 2 free when you buy the Pixel 8 Pro from Amazon. Or, get free Pixel Buds Pro when you buy the base Pixel 8 model at Amazon.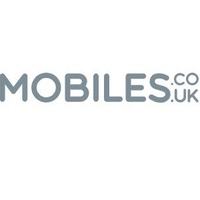 Free Pixel Watch 2 Pixel 8 Pro in the U.K. (Mobiles.co.uk)
If you're based in the U.K. and want a great deal then Mobiles.co.uk is offering a way to get the £349 Pixel Watch 2 for free. All you have to do is preorder the Pixel 8 Pro at either 128GB or 256GB while stocks last. You also get a limited time membership to Fitbit Premium and YouTube Premium thrown into the bargain.
How much do the Google Pixel 8 and Pixel 8 Pro cost?
Now that both devices are official, we know the full pricing for Google's new models.
The starting price for the Pixel 8 is $699 while the Pixel 8 Pro comes in at $999. In both cases, that gets you 128GB of storage. If you decide to go up to 256GB then you're looking at $1,059 for the Pixel 8 Pro and $759 for the standard model.
However, the Pixel 8 Pro can go even higher. If you bump the storage up to 512GB, it'll cost you a tidy $1,179 while 1TB pushes that up to $1,399.
What you get from the Google Pixel 8 and Pixel 8 Pro?
There are several reasons you'd want to preorder the devices as the Pixel 8 and Pixel 8 Pro look like the best phones Google has ever produced. You can read our hands-on review of the Pixel 8 here and the Pixel 8 Pro here to get our early impressions.
First of all, both the regular and Pro models are powered by Google's new Tensor G3 processor giving them a major speed boost over predecessors.
As you'd expect from Google, the chip is big on artificial intelligence, and we've had an early look at some of the neat party tricks this might result in. These include an Audio Magic Eraser tool, which can extract noisy background sounds from video, and a slightly creepy head swapping tool that can pick the best moments from a series of photos and stitch them together convincingly.
There's also a boost to 12GB RAM on the Pixel 8 Pro and camera upgrades aplenty. This might also be a phone to last you for the long haul with seven years of Android updates.
Which handset should you preorder? Read our Pixel 8 vs Pixel 8 Pro guide for insights into the big differences we're expecting.