Memorial Day is behind us, but Boost Infinite is offering a killer deal right now if you're looking for an affordable data plan.
For a limited time, Boost Infinite is offering new customers its unlimited data plan (5G) with unlimited talk/text for just $25 per month for life. Boost Infinite is a new mobile virtual network operator (MVNO) that relies on the AT&T network. What's great about this early access offer is that it locks in this rate for life, even if prices increase in the future.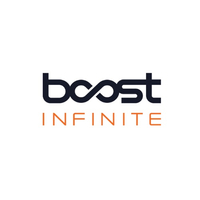 Boost Infinite: unlimited talk/text/data for $25/month @ Boost Infinite
Boost Infinite is a new MVNO that uses AT&T's wireless network. It's currently offering new customers unlimited data (5G), talk, and text for just $25 per month for life. The deal also includes free shipping.
Boost Infinite is a new post paid phone plan that's separate from Boost Mobile. As part of its early access deal, you can lock in a $25/month rate on Boost Infinite for life. It's a bare bones plan, but it includes all the basics like unlimited talk/text/data on AT&T's 5G network.
There's also a list of add-ons which you have the option of signing up for. They include mobile hotspot ($5/month), international talk/text ($5/month), and North America roaming ($5/month).
Boost doesn't require service contracts. The service works with most unlocked GSM phones, including the Galaxy S23, Motorola Edge Plus, Galaxy Z Flip 4, and more.