15 Most Exciting Alexa Devices Coming in 2019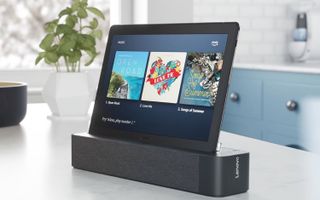 It's not all about the Echo anymore. Amazon's voice assistant Alexa lives in everything these days, from headphones to computers to kitchen appliances. Here are the most exciting Alexa devices coming out this year that we saw at CES 2019.Credit: Lenovo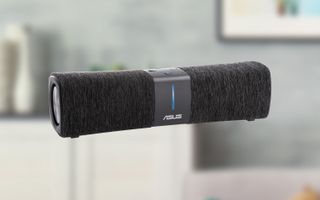 Asus Lyra Voice
At the end of January, look out for the $220 Lyra Voice. This combination smart speaker and router is covered in Echo-esque mesh fabric and its two 8-watt speakers can easily fill a room. You can also easily pair it with other Asus Lyra devices to avoid dead zones.
Credit: Asus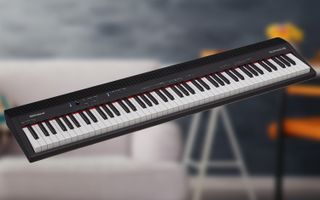 Roland Go: Piano with Alexa
Ever feel like checking your email, but you're too busy playing the piano? Roland has just the solution. The Go:Piano keyboard has Alexa built in so you can ask for the weather, send a text or order a pizza while your hands are busy playing. (You can also use Alexa to tweak the volume or adjust other settings.) Expect the Go:Piano this fall, with pricing to be announced. (Roland keyboards generally range from a few hundred dollars to over a thousand.)
Credit: Roland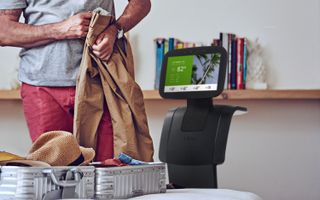 Temi Personal Robot
Temi, from RoboTemi, is a 3-foot-tall robot that uses facial recognition and 3D mapping to follow you around your house. It sports a 10.1-inch LCD touch screen, and with Alexa built in, it's essentially an Echo Show on wheels. Call upon your voice assistant wherever you are — and even video chat on the go.
Credit: Roboteam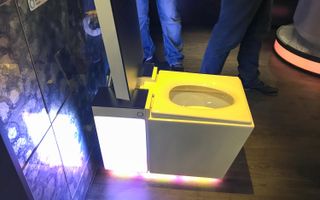 Kohler Numi 2.0
Get ready to pee like you've never peed before with Kohler's new smart toilet. The ultramodern Numi 2.0 cleans itself, raises and lowers your seat and creates an "immersive" experience with colors and ambient noise — and it has Alexa built in. Look out for the Numi later this year; you'll be able to get it in black for $7,000 and in white for $8,000.
Credit: Tom's Guide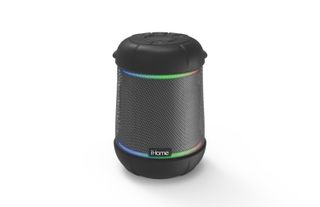 iHome iBT158
iHome has debuted a new way for speakers to experience voice assistants. Alexa comes out of this portable Bluetooth speaker, but it's not built into the speaker in the same way that the voice assistant is built into the Echo. Instead, you stream Alexa to the speaker through your phone. The iBT15B is also set up as a push-to-talk device rather than one that's always listening (such as the Amazon Tap); you press a button on the speaker to activate it. It's a way to get portable Alexa at a lower price. The iBT158 will be out this winter for around $80.
Credit: iHome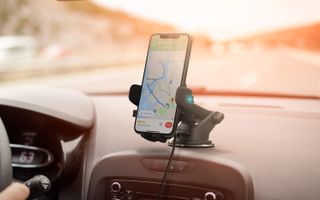 iOttie Easy One Touch Connect
iOttie has announced a smartphone mount with Alexa built in. It's an easy way to keep your phone mounted to your dashboard, and you can ask for directions, make calls, send texts or even play games without taking your eyes off the road. Expect them later this year, with pricing yet to be announced.
Credit: iOttie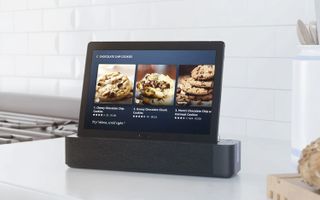 Lenovo Smart Tabs
Lenovo has a new lineup of 10-inch Android tablets called Smart Tabs that have Alexa built in. Plug one of these bad boys into an accompanying Lenovo Smart Dock, and it becomes a hands-free, Echo Show-esque smart display that can list song lyrics, display recipes and more. The Smart Tab M10 is $199.99, and the more expensive Smart Tab P10 is $299.99.
Credit: Lenovo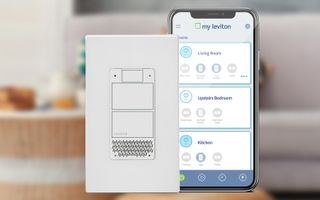 Leviton Decora Voice Dimmer
With Leviton's Decora Voice Dimmer, you can finally control your smart home by talking to your light switch. It may look like an innocent dimmer, but it's actually hiding a tiny microphone, speaker and Wi-Fi radio. You can also wire multiple switches to the same light. No word on pricing yet, but the device should launch this summer.
Credit: Leviton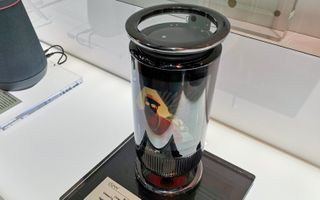 Cleer Mirage Display Speaker
Cleer's Mirage is just about the coolest smart speaker we've ever seen. It's a cylindrical device with a 7.8-inch AMOLED screen wrapped around it. On this screen, you can watch videos, open your calendar or pull up song lyrics by talking to Alexa. You can get the Mirage in the third quarter of 2019 for a measly $499.
Credit: Tom's Guide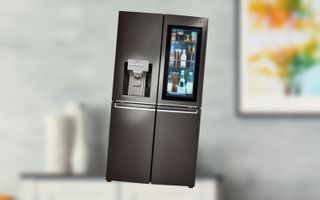 LG InstaView ThinQ Alexa Fridge
LG won't yet say how much its new Alexa-enabled fridge costs, but the company claims it's more affordable than it looks. This fancy kitchen device sports a touch-screen OLED display on its right door that you can use to order food on Amazon, leave notes for your family and control other LG kitchen appliances. It also recommends recipes based on what's in your fridge, and it can even play music while you forage.
Credit: LG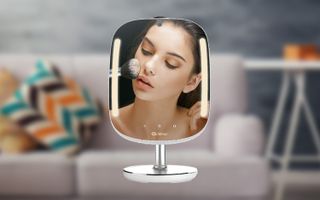 HiMirror Mini
HiMirror claims to have the "world's smartest vanity mirror." The Mini is a 13-inch device with LCD lights along each side that light up your face. It analyzes your skin, tracks your progress toward skin-care goals and evaluates the products you use, measuring dark circles, red spots and other blemishes. This device is now available to order for $119.
Credit: HiMirror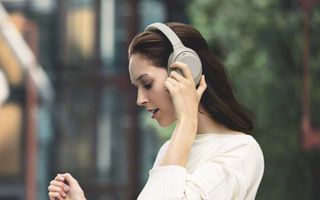 Sony WH-1000XM3
These headphones aren't new, but the smarts are. Sony has finally added Alexa to its stellar WH-1000XM3 noise-cancelling headphones. Press a button on these $348 beauties and ask Alexa to stream music, adjust the volume, skip tracks or anything else you might want to do with Amazon's voice assistant.
Credit: Sony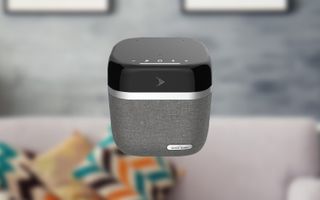 Sprint Trebl
This summer, Sprint will be announcing a "smart home small cell solution" with Alexa and LTE built in. The Trebl boosts Sprint customers' LTE coverage and internet speed while doubling as a smart speaker. Availability and pricing have yet to be announced.
Credit: Sprint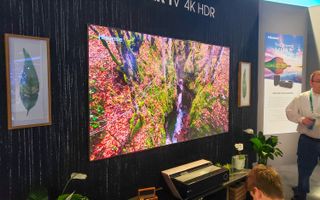 Hisense 100L7T Laser TV
Hisense has a new lineup of 4K TVs that look and sound absolutely gorgeous. They also happen to have Alexa built in. The most impressive among them is the 100L7T Laser TV, which is a video projector that can produce 96.6 percent of the color spectrum, including pure white. It also runs Netflix, YouTube, Amazon Prime Video and more. The 100L7T will hit shelves toward the end of 2019. Pricing hasn't been announced yet, but you probably can't afford it.
Credit: Tom's Guide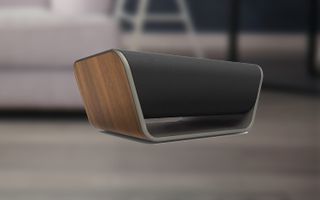 Cavalier The Air
Many smart speakers aren't lookers, but Cavalier's The Air has the potential to be the most stylish Alexa device on the market. It's made of walnut wood and real leather and will fit right into a luxury home. It will be $299.99 in early 2019.
Credit: Cavalier Audio