36 Best Apple TV Apps and Games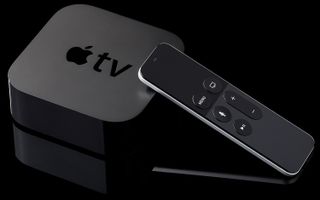 Apple TV's Hottest Apps
Like other streaming boxes, the Apple TV lets you watch your favorite shows and movies, but it stands out due to its Siri remote (for voice searching pretty much anything) and its wide range of apps. There's everything from games and fitness apps to shopping and recipe apps.
From apps that let you binge on movies and TV shows to ones dedicated to solving puzzles, practicing yoga and shopping, these are the best Apple TV apps available.
At its Show Time event in March, Apple announced an updated, revised version of the TV app that's now available and teased its Apple TV+ shows coming later this year. Also, Apple's got a new TV Channels storefront for selling access to networks such as HBO and Showtime. Expect more changes when tvOS 13 arrives this fall with a new interface and support for multiple users.
Credit: Shutterstock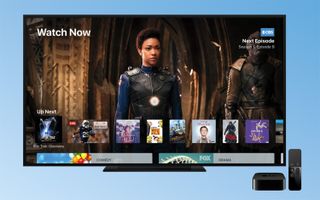 TV
Don't sleep on TV, Apple's app for finding the stuff you want to watch. Almost a second home screen for the streaming box, it neatly organizes what you can watch, freeing content from the apps they're viewed on. It shows you sports events currently on air, and also presents you with shows and movies you've yet to finish. And while it lets you peruse content you can watch, it only supports certain apps (such as FX and MTV, but not Netflix), and you'll need to download specific apps to watch their programming.
Credit: Apple
Amazon Prime Video
It took a long time for it to come to the Apple TV, but Amazon Prime Video offers one of the best entertainment experiences on the device. Amazon''s Prime Video gives you access to thousands of shows and television shows, including lots of free content if you''re a Prime subscriber. You can also use the service to watch Amazon''s original series through the service.
Credit: Amazon Studios
Netflix
We wish the Netflix app integrated better with Apple's TV app (which is the guide). But this service still provides access to a wide variety of compelling original shows and movies, from Stranger Things and House of Cards to Luke Cage.
Credit: Netflix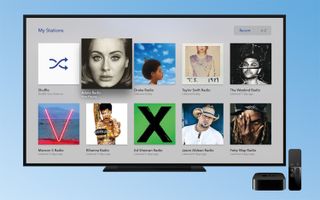 Pandora
Pandora has long been one of the most popular streaming-music apps. The service lets you create stations and curates songs based on your tastes. As you might expect, the app includes large album artwork and easily accessible controls. You can use Pandora for free, but you can also sign up for a paid version that will eliminate ads.
Credit: Pandora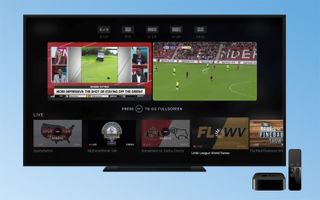 ESPN
ESPN's app has a mix of live and on-demand content for any sports lover. You can access the app to watch what's happening on ESPN's channels or watch some of its top programs, including 30 For 30 and SportsCenter. Best of all, you can use the app to find sports you might not typically find elsewhere. It's a winner.
Credit: ESPN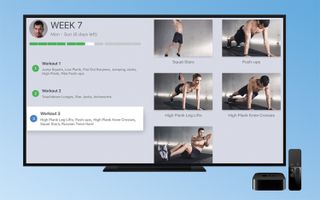 Runtastic Results
If it's fitness you're after, check out Runtastic Results, an app that gives you a personalized, 12-week fitness plan to help you get in better shape. You can do the workouts in the app without leaving home, so you can get rid of that gym membership.
Credit: Runtastic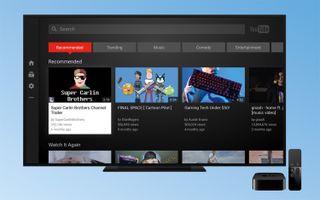 YouTube
Like the fourth-generation Apple TV, the Apple TV 4K is compatible with a key app that wasn't available in earlier models: YouTube. After downloading the free YouTube app, you can stream videos, movies and more. The stream quality is quite good, and the breadth of content is impressive.
Credit: YouTube
Grubhub
Looking to stay in for the night but don't know what you want to eat? Download the free Grubhub app. From the comfort of your couch, you can comb through local restaurants in your area and order food for delivery. It's easily one of the most convenient apps for Apple TV.
Credit: Grubhub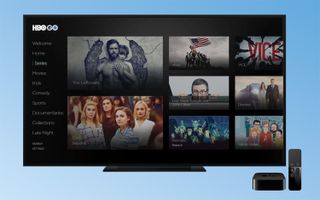 HBO Go
If you're an HBO subscriber, downloading the free HBO Go app is a no-brainer. The app gives you access to all current and legacy HBO content, including series, documentaries and movies. You can get your Game of Thrones or Bill Maher fix anytime.
Credit: HBO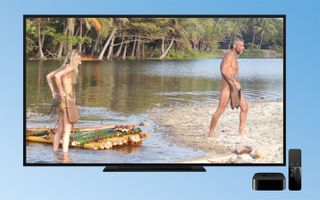 Discovery Go
If you're a Discovery Channel lover, the Discovery Go app is a must-have for the Apple TV. The app lets you watch full episodes and live TV from Discovery Channel. And it's available to you for free with your TV subscription. The app includes Shark Week programming, Naked and Afraid, and other popular Discovery shows.
Credit: Discovery
Udemy
Udemy is an outstanding app if you want to educate yourself on all those things that maybe you just didn't have time to pick up. The app is essentially an online learning marketplace that features more than 80,000 courses across an impressive slate of categories, including coding, marketing and even self-defense. It'll even teach you how to play various instruments.
Credit: Udemy
Showtime Anytime
Showtime Anytime is a must-have if you're a Showtime subscriber through your cable or satellite provider. This app gives you access to all the latest hits, including Homeland and Ray Donovan, as well as older favorites like Dexter.
Credit: Showtime
Panna: Video Recipes & Classes
If you love to cook and want to learn from some of the world's best chefs, Panna might be for you. The app features more than 400 video recipes and includes step-by-step instructions on how to make a meal. And thanks to 4K support, this app can display food in delicious Ultra HD resolution.
Credit: How 2 Media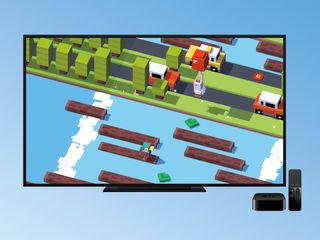 Crossy Road
Crossy Road is one of the more addictive free games you can download to your Apple TV. It's a top-down title with basic graphics that asks you to simply hop your way across a road. (Think Frogger.) It's simple, easy to play and incredibly fun.
Credit: Hipster Whale
Amazon App
Getting the shopping itch? If so, Amazon has you covered. The company offers a free Apple TV app that lets you search through the site's listings and make purchases. The app has a handy search tool and simple layout, and makes it almost too easy to spend a lot of money in short order.
Credit: Amazon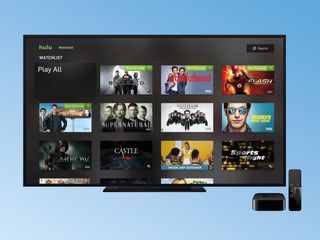 Hulu
If you're a Hulu subscriber, download this app to your Apple TV. The stream quality is stellar, and you can watch everything from classics like Seinfeld (all nine seasons) to exclusives like The Mindy Project. Plus, Hulu integrates with Apple's TV app, so from the home screen, you can quickly access shows you've been watching.
Credit: Hulu
Yoga Studio ($3.99)
Yoga Studio is an app aimed at getting you back into the Zen way of living. It delivers instruction on how to get into different positions, and works well for both novices and experts. It's like having your own personal yoga instructor in your living room.
Credit: GAIAM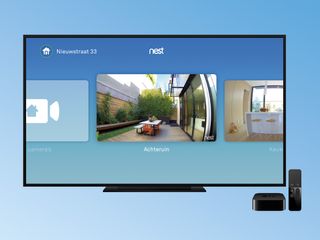 Nest
If you're a Nest Cam user, download the free Nest app. You'll be able to see a live stream of your security camera whenever you wish. If you're a Nest Aware subscriber, you can view your saved content, too.
Credit: Nest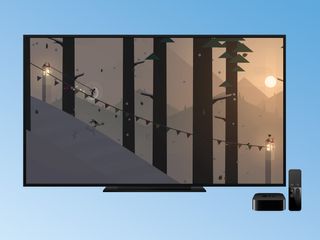 Alto's Adventure
Alto's Adventure has been called one of the most compelling and visually stunning games on Apple devices, so it's perhaps no surprise that this app has earned a spot as one of the best-looking Apple TV 4K apps. The game places you in a village and immediately thrusts you into a fascinating adventure.
Credit: Snowman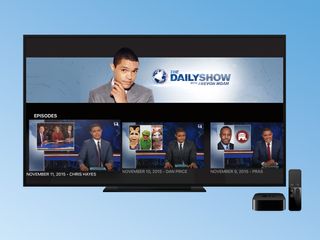 Comedy Central
The free Comedy Central app has a surprisingly robust amount of content. It features a slew of stand-up specials and gives you access to some of the network's best series, like South Park and The Daily Show. There is also some short-form content you'll want to check out.
Credit: Comedy Central
Sonic the Hedgehog ($2.99)
There's something so charming about turning on your Apple TV and launching Sonic the Hedgehog. The game delivers the full Sonic experience in all his wacky and fast-paced glory.
Credit: Sega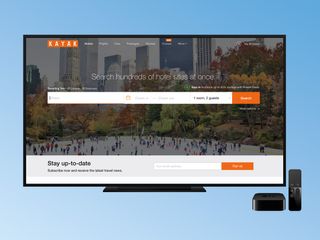 Kayak
The free Kayak app wants to help you book your next excursion without ever leaving your couch. The app lets you search for different locations, hotels, cars and other vacation must-haves ahead of your trip. It searches hundreds of travel sites to get you the best deal, and it works exceedingly well.
Credit: Kayak
TED
If you're in the mood to learn, download the free TED app. It's the continually updated repository for all the TED and TEDx talks you'll want to watch. The app's search function is stellar.
Credit: TED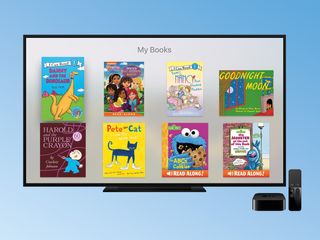 iBooks StoryTime
Apple's iBooks StoryTime is a welcome app for spending evenings with the kids. Simply turn on the free app and pick a story. The app then tells the story and delivers visual elements to make the tale more engaging.
Credit: Apple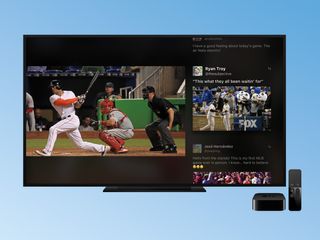 Twitter
If you're a Twitter user, the social network's app is a good option for your Apple TV. From the app, you can view your feed and check out the news, but the focus is on delivering streaming video from multiple sources, including the NFL, MLB, NBA, Bloomberg News and Cheddar.
Credit: Twitter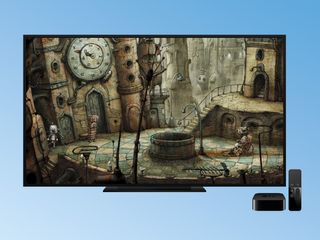 Machinarium ($4.99)
If you're on the lookout for a more sophisticated game, try Machinarium. Your goal is to help Josef the robot save his girlfriend in this quirky title. The graphics are beautiful, and the gameplay is stellar.
Credit: Amanita Design
Tinder
The free Tinder app uses the touchpad on the Apple TV remote to full effect. From the app, you can sign in to your account and start swiping left or right to make a match. The app also features Super Like support in case you really want to tell someone how you feel.
Credit: Tinder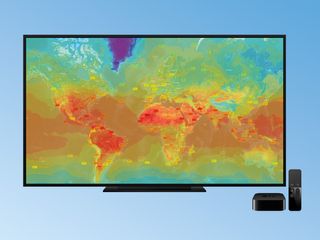 WeatherMap+ ($2.99)
A slew of weather apps is available in the Apple TV App Store, but WeatherMap+ is the best. It lets you pan around the world to see different weather events in addition to the standard weather content that you'd expect.
Credit: WeatherMap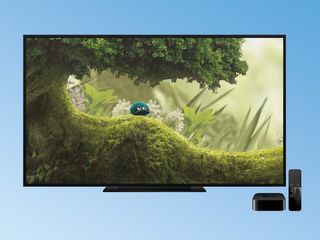 Leo's Fortune ($4.99)
Leo's Fortune is one of the more popular games on Apple TV, and for good reason. This platformer features all kinds of fun and fascinating puzzles. Its graphics are also quite good and look even better on the Apple TV 4K.
Credit: Senri LLC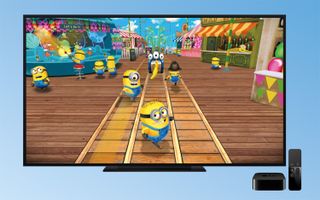 Despicable Me: Minion Rush
Despicable Me: Minion Rush is one of the more fun and interesting games you can play on the Apple TV. The title puts you in control of a minion from the famed series Despicable Me and Minions, and lets you run through locations and around obstacles. The game is fast-paced and fun for both you and the kids.
Credit: Gameloft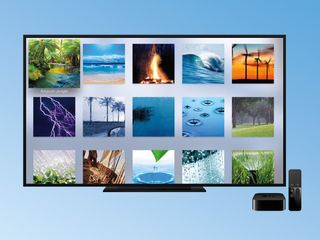 White Noise
Sometimes, a little meditation goes a long way. And that's where the 99-cent White Noise app comes in. The app lets you pick from a slew of sounds designed to help you focus. It's a nice app to have after a long day at the office.
Credit: Mike Kotsch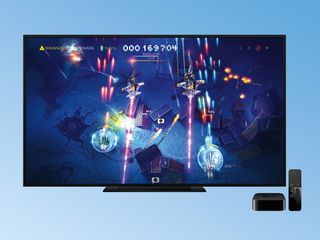 Sky Force Reloaded
One of the most interesting and fun games on Apple TV, Sky Force Reloaded offers arcade-style, shoot-'em-up action in 4K HDR. The game has 15 stages and a variety of aircraft to help you take on enemies and bring down big bosses.
Credit: Infinite Dream Inc.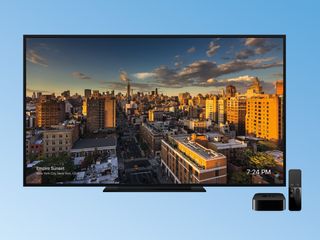 Cityscapes 4K by Magic Window
If you're hoping to relax and watch some gorgeous footage from around the world, Cityscapes 4K by Magic Window is for you. It features time-lapse city views from around the world shown in 4K HDR. You can travel to New York, London, Paris and Tokyo.
Credit: Magic Window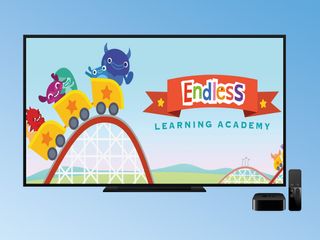 Endless Learning Academy
Parents who are looking to occupy their children but don't want to leave the kids with useless entertainment might want to check out Endless Learning Academy. The app is ideal for children from preschool to first grade ages and provides a variety of learning activities and lessons. And with a compelling design, this app should keep your kids engaged.
Credit: Originator Inc.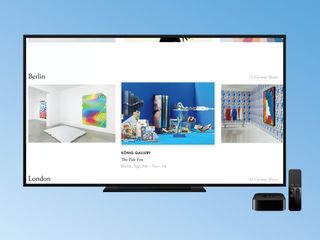 Artsy
Those who love art should seriously consider checking out the Artsy app on Apple TV. It lists more than 270,000 pieces of art, and thanks to 4K and HDR support, does so in downright vibrant visuals. You can even contact art galleries and bid on live auctions from the app.
Credit: Artsy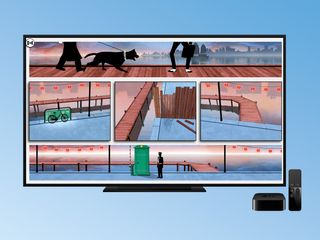 Framed 2
Framed 2 has some of the most interesting visuals of any game on Apple TV. In this noir puzzle game, you're tasked with modifying comic book frames to change the story. It's also pretty easy to control the action via the Siri remote's touchpad.
Credit: Loveshack
Riptide GP: Renegade
If you're looking for a game that can take advantage of the Apple TV 4K's power and that looks like a traditional console title, Riptide GP: Renegade is a good bet. The game is a hydrojet racing title that feels fast-paced and fun. And with the ability to perform nifty stunts, you'll keep coming back for more.
Credit: Vector Unit