The Saatva Classic is a luxury innerspring hybrid mattress that suits a wide range of sleepers, as well as those looking for good edge support, and people who want a balance of comfort and uplifting support with a luxurious feel. It's one of the most sought-after luxury beds in America, with huge appeal to many people.
If past sales are anything to go by, the Saatva Classic is bound to crop up among this year's Black Friday mattress deals, so I wanted to give you the scoop as to why it's still one of the best mattresses you can buy. I've had my Saatva for over four years now, and here's my experience of sleeping on this super popular hybrid…
What it feels like to sleep on a Saatva Classic
I bought the Saatva Classic Luxury-Firm king-size mattress in September of 2019. I remember that time well because I was in my second trimester of pregnancy with our first child and my seven-year-old innerspring queen-sized mattress wasn't offering much support.
The Saatva Classic felt supportive and gave me hotel luxury feels right away. I was also happy that Saatva provided free White Glove Delivery by taking my old mattress and setting up the new one.
I tend to be a side sleeper or stomach sleeper, but at that time I needed to sleep on my side. I noticed the support and pressure relief instantly on my back and hips. My husband is mostly a back sleeper (with intermittent back pain) and in the beginning he thought the mattress felt great—or maybe it was such an upgrade from the old mattress that anything was better.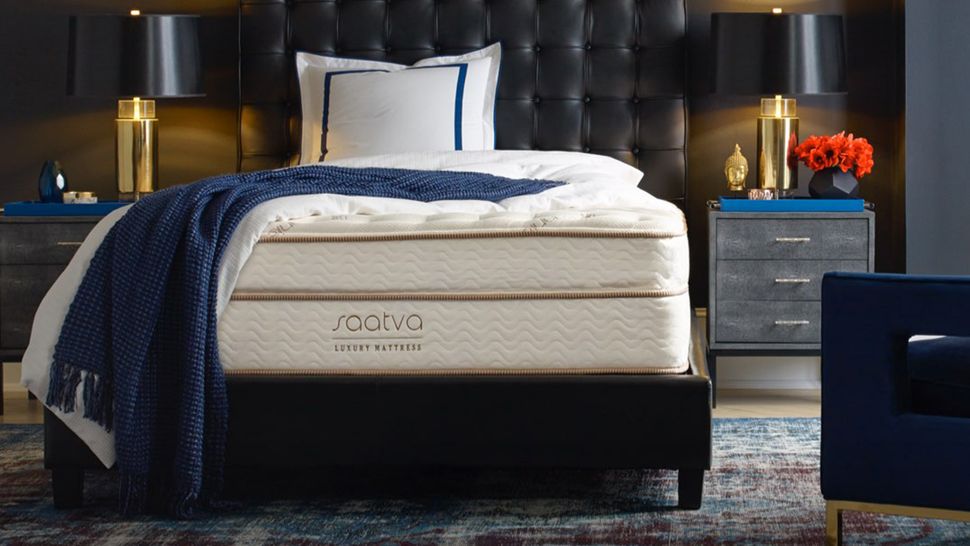 Four years later, the Saatva Classic is still holding up pretty well. I appreciated that the firm edge support withstood bouncing crying babies in my arms. Now I have two toddlers (one's 30lbs and the other is 39lbs) who love to crawl onto the mattress and use it as a trampoline.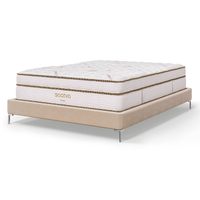 Saatva Classic: from $1,095 at Saatva
The Classic luxury innerspring hybrid is the best Saatva mattress for most people, and it sits in the mid-price section of the brand's 11-strong range. With a good Saatva mattress sale to lower the price you can usually pick up a queen size Classic for $1,695 (was $1,995). You'll get a 365-night trial and lifetime warranty too, plus free White Glove Delivery including removal of your old mattress.
How the Saatva Classic holds up, four years on
I still think the edge support is good. The motion transfer is slightly more noticeable when my husband or I get in or out of bed, but most of the time that movement doesn't wake either of us up. It's hard to know if the Saatva Classic tends to make me feel warmer when I sleep; I've felt warmer during sleep in recent years but I'm not sure what to attribute it to.
Apart from being a hybrid, which naturally sleep cooler than all-foam mattresses, and having a breathable organic cotton cover, the Saatva Classic doesn't have any specific cooling properties. So if that's something you're looking for, these cooling mattresses could help.
Since you can't flip the Saatva Classic, I've turned it a few times since we got it—I try to remember every six to eight months. I've probably only cleaned the mattress well once or twice, but we use a good mattress protector and I've been fortunate that there haven't been any stains.
Why you should buy the Saatva Classic on Black Friday
If you're looking for good edge support, this component of the Saatva Classic holds up pretty well, without feeling like you'll roll to the middle of the bed. I tend to sleep on the edge—okay and starfish in the middle, I'm told—and my husband sleeps on the edge, so this would be the first area of the bed to break down. I think it's still moderately firm.
If you like the feel of an innerspring mattress, you'll like the Saatva Classic. In my opinion, its best features are:
Edge support
Good bounce
Good for couples with different sleep styles
Lifetime warranty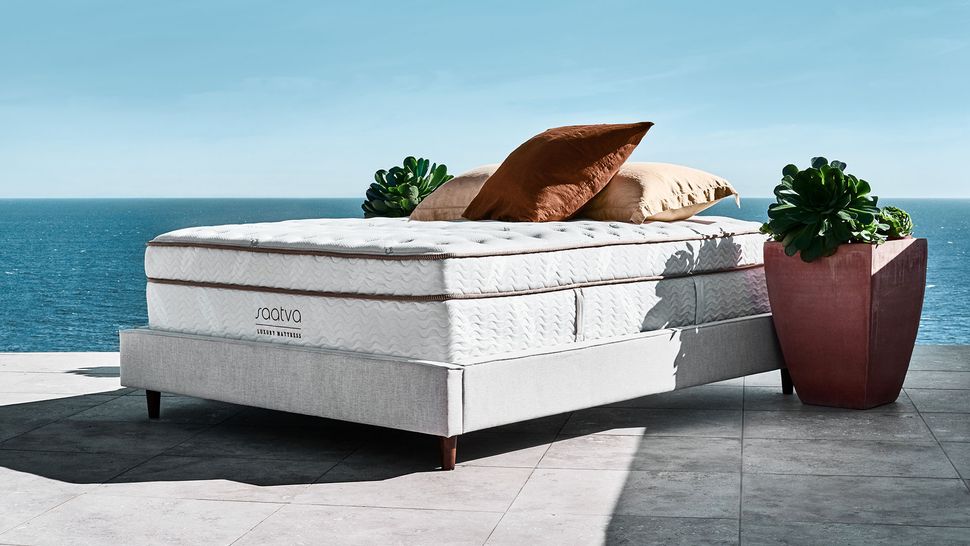 Why you shouldn't buy the Saatva on Black Friday
My husband thinks the support level has definitely gone down over the years and attributes more frequent back pain to the mattress. I think the support is still pretty good on my side of the bed—and I do turn it!—but back sleepers and/or people who have back pain might want to think about the Firm Saatva Classic. Or, the brand has the Saatva Rx mattress, designed for people with chronic joint and back pain.
Our 11.5" Saatva Classic is combined with a box spring and bed frame that reaches up to 30" off the ground. I like the height, but it wasn't easy climbing in and out of bed while pregnant. This could be an issue for shorter people or those with health conditions that don't want to navigate a high bed.
After sleeping on the Saatva Classic for four years, I think these are its drawbacks:
Overall support declines
No cooling elements for hot sleepers
Cost, even when on sale
It's very tall
Is the Saatva Classic mattress worth the money?
I still think the Saatva Classic is a good mattress that's worth investing in if you want a luxury feel and a well-made product that will likely be a good option for most couples. With a sale price around $1,695 for a queen size 14.5" luxury firm classic, this is far from the budget mattress you'd buy for your first apartment.
If that's your situation, but you want to get as close to the Saatva as possible for less, then read our DreamCloud Luxury Hybrid mattress review for an innerspring-memory foam bed that costs around $799 for a queen – that's nearly $1,000 cheaper.
For people with back pain issues, consider checking out Saatva's firmer version of the Classic, the Saatva Rx model, the Awara Natural Hybrid mattress or The WinkBed, which offers four firmness options.
Ultimately, if you see a Black Friday deal for the Saatva Classic mattress, I suggest you snag it.