We're a little less than a month away from getting our first official look at the Google Pixel 7a, if rumors about Google's release plans are accurate. Last year, Google showed off the Pixel 6a during its annual developers conference, and with Google I/O 2023 slated to happen on May 10, a lot of people are hoping that history repeats itself for this year's phone.
That would mean an onstage appearance for the Pixel 7a, as Google details the features and price for its new budget model. We would also get a ship date for the Pixel 7a, which would likely be in a couple months' time. After all, despite its May 2022 preview, the Pixel 6a didn't hit retail shelves until July.
We can also tell we're getting closer to the Pixel 7a's debut because the rumors about Google's midrange phone are getting a lot more specific. And we have to be honest — some of them are painting a pretty enticing picture of what Google has planned. The following five Pixel 7a rumors aren't the only details that have trickled out about this would-be contender for the title of best cheap phone overall, but they are the most exciting things we've heard about Google's upcoming Pixel plans.
1. A new Tensor chip
Let's start with the most likely thing to happen with the Pixel 7a — it's going to feature the most recent Tensor chipset developed by Google. We're specifically referring to the Tensor G2 introduced last fall with the Pixel 7 rollout. This move would fall in line with the Pixel 6a's adoption of the Pixel 6's Tensor G1 silicon from the previous year.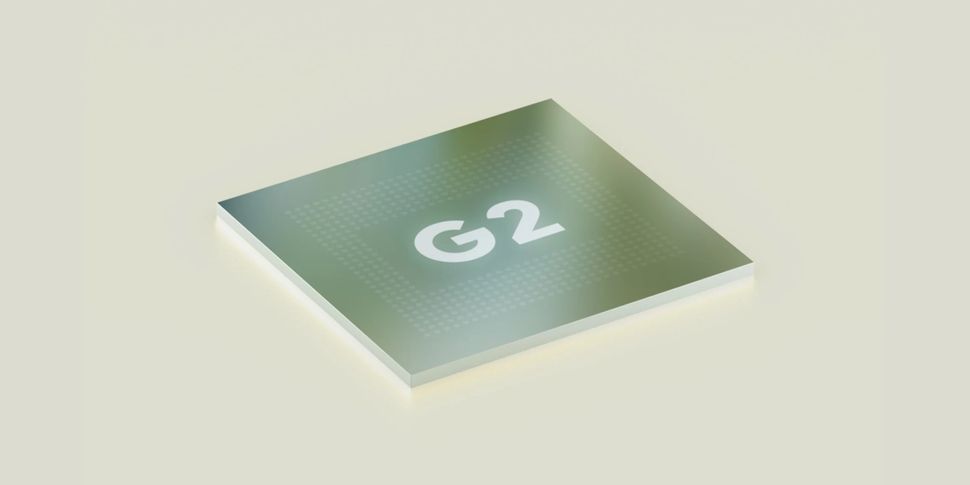 A new Tensor chipset means a new suite of machine learning-powered capabilities for Google's midrange phone. Going by what the Pixel 7 introduced, we can expect support for the Photo Unblur feature, which uses AI to clear up faces in photos — even ones shot by other phones. We're also expecting the Pixel 7a to pick up improved call screening capabilities and transcribed audio messages.
While power isn't the name of the game with the Tensor silicon, you can expect some performance and power efficiency improvements with a Tensor G2-equipped Pixel 7a. That's key given the arrival of the Samsung Galaxy A54 and its new Exynos 1380 chipset. (Our Samsung Galaxy A54 vs. Google Pixel 7a comparison takes a closer look at how this budget phone battle is shaping up ahead of the latest Pixel's release.)
2. A 90hz refresh rate
Here's a rumor that's far less certain than a new Tensor chipset, but one that we'd absolutely welcome. A Pixel 7a prototype that fell into a leaker's hands included a screen indicating the new phone has a 90Hz refresh rate setting. That would be an improvement over the Pixel 6a's more conventional 60Hz rate.
Faster refresh rates allow for smoother scrolling, more immersive graphics and an overall better experience when staring at your phone's display. It's also a feature that happens to be finding its way into less expensive phones — the aforementioned Galaxy A54, for example, can support a 120Hz rate.
While even a jump to a 90Hz rate wouldn't match that feature, it would mean a leap forward for the Pixel 7a, making Google's budget phone more attractive. It would also match the refresh rate on the Pixel 7, blurring the lines between the two phones, which is one reason Google might not move forward with this upgrade.
3. A camera upgrade
There's nothing wrong with the Pixel 6a's cameras — we include the device among our best camera phone picks, after all. But that's largely on the strength of Google's computational photography. The hardware itself on the Pixel 6a — a pair of 12MP lenses serving as the main and ultrawide cameras — isn't exactly earth-shattering.
Not that megapixels are everything, but other budget phones are stepping up their camera game. The Galaxy A54, for exampled, adopted the same 50MP main shooter that the Galaxy S23 uses. So it's not surprising that Google may want to fight fire with fire.
Pixel 7a camera rumors have been all over the map, with some suggesting the phone will adopt the Pixel 7's 50MP main camera while others contend that a Sony-supplied 64MP sensor will do the main camera honors. Still others think that the the 12.2MP main camera from the Pixel 6a isn't going anywhere, but what's the fun in speculating about things staying the same? We hope that Google gives us a new sensor capable of capturing more light and details to go with all those Tensor-powered photo features the Pixel 7a is sure to offer.
4. Wireless charging
Google's Pixel A Series phones simply don't offer wireless charging. It's one of the ways Google differentiates its budget phones from its flagship models. In this, Google is not alone, as other phone makers follow the same divide.
But there is a rumor that could end with the Pixel 7a, as a rumor claimed that wireless charging will be one of the new features added to this release. Most of the chatter about wireless charging surfaced last fall, so there's a chance it was more of a case where people were trying to wish a feature into reality rather than an actual addition based on leaked evidence. But count us amont the folks who would love another way to charge our Pixel A device, even if the rumored wireless charging speed is a bit on the slow side.
5. Design improvements
This rumor follows the tradition of the Pixel A phone taking on the features of its flagship predecessor. With last year's Pixel 6a, that meant adopting the design that the Pixel 6 introduced. Should Google stick to that pattern, the Pixel 7a would mimic the Pixel 7's improvements to that design.
Specifically, the Pixel 7 turned to aluminum instead of plastic for the horizontal camera bar that spans the back of the phone. It also added a stylish matte finish to the bar.
We're not so sure the Pixel 7a will match that change move for move — using cheaper materials is one way to keep the costs down on your budget phone, so that might make an aluminum camera bar an iffy proposition. But we could definitely see Google experimenting with ways to make the Pixel 7a look a little more spiffy, whether that's a matte finish or some other design touch.
More from Tom's Guide