The PS5 and Xbox Series X are more than a year old, but Amazon next-gen console restocks are still a fiasco with thousands of eager gamers overwhelming the retailer's limited supply of these coveted consoles. However, hope is not lost if you're still on the hunt for a PS5 or Xbox Series X at Amazon. There is one small trick you can do that will help increase your chances of scoring a console next time the online retailer has stock.
This trick is extremely simple to perform and involves the Amazon wish list functionality. All you need to do is add the PS5 or Xbox Series X to your wish list (you're still able to do this even while it's sold out). Then when Amazon restocks one of the consoles, you add it to your cart directly from the wish list. Simple.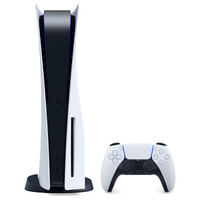 PS5: $499 at Amazon
Check stock: The flagship PS5 console includes a 4K UDH Blu-ray disc drive. As a result, the design is slightly fuller than the all-digital model. It sells for $499 and includes a PS5 DualSense controller.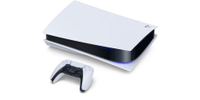 PS5 Digital Edition: $399 at Amazon
Check stock: The PS5 Digital console lacks a 4K UDH Blu-ray disc drive. As a result, it's slightly thinner than its counterpart. It also sells for $399 ($100 less) and includes a PS5 DualSense controller.
Don't attempt to access the PS5 or Xbox Series X product listings during a restock, as these pages are always slammed with traffic as desperate shoppers compete for the minimal stock. Just go straight to your wishlist and click 'add to basket' directly from there. If possible, attempt it on multiple devices as well as that can further increase your odds of success. If possible use the official Amazon app on iOS or Android.
Last year during an Amazon Xbox Series X restock we tested this trick and were able to get stock in our basket four times without issues. When we tried to add the console to our cart from the main product listing we weren't able to get to checkout as we kept getting a "This product is unavailable" error message.
Don't worry, we didn't complete the transactions and actually purchase four Xbox Series X consoles; we're here to help fight the scalpers and not join them. But having tested it ourselves we definitely recommend this method.
While we have only directly tested this trick on Amazon U.K., we have confirmation from several U.S. stock tracking accounts and reports from readers that have successfully managed to purchase a console that the method also works on Amazon U.S. These reports have continued in 2022, and we can confirm having tested it once again the method does still work.
It's still worth noting that this trick is by no means a guarantee that you'll be able to score yourself one of these in-demand next-gen machines, but it's a method of tipping the odds in your favor and that can make all the difference when it comes to winning the next-gen console restock game.
If you're eagerly awaiting the next Amazon console drop to test out this method, make sure to bookmark our PS5 restock and Xbox Series X restock hubs. These comprehensive guides contain all the latest restock information and updates as we get them.
Where to buy PS5: Check PS5 inventory right now