One of the biggest omissions during Apple's WWDC 2023 keynote was Apple CarPlay — the car-friendly version of iOS that's safer to use while driving. But the fact CarPlay didn't get name dropped doesn't mean there aren't updates coming. There won't be a lot of changes happening with IOS 17, but CarPlay will get two pretty important upgrades.
We haven't heard any additional news about the next-generation CarPlay, which was announced at WWDC 2022. Instead iOS 17 will bring a new SharePlay feature to CarPlay, alongside some much needed support for electric cars, and accessing public charging infrastructure.
Apple Maps gets real-time EV charging station data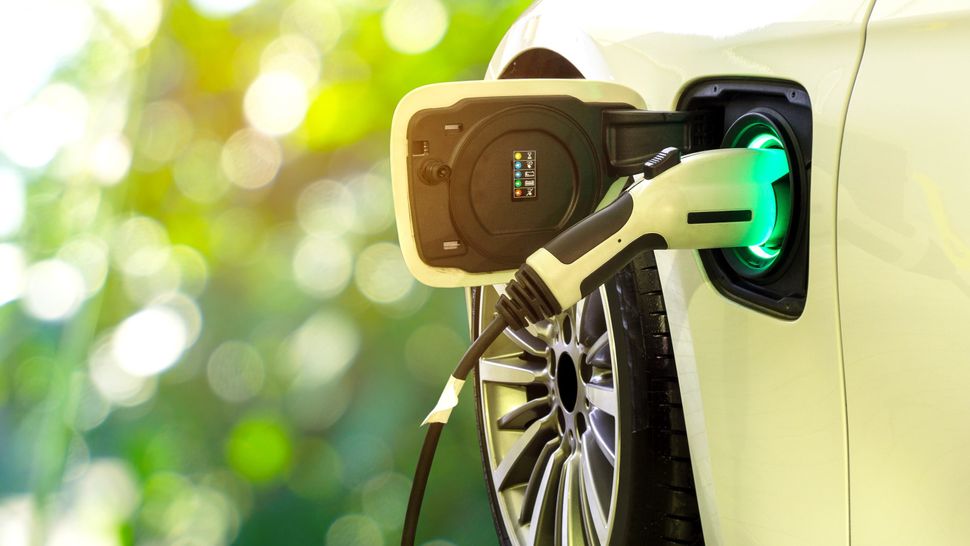 One of the worst situations an electric car driver can find themselves in is running out of battery in a strange area. While finding an available electric car charging station nearby isn't normally that difficult, doing it from the driver's seat can be.
Fortunately, one of the two major Apple Maps updates will make this a little easier. Not only will Apple Maps be able to point you towards an EV charger, it will also offer real-time charging information, with the option to filter results based on which charging networks you prefer. Naturally, this will extend to Apple Maps on CarPlay, in addition to the standard app.
Nothing is worse than rocking up to an EV charger and finding there's someone already plugged in. Especially if a line is already forming, forcing you to choose between hanging around for a lengthy period of time or driving on to the next charger on your route.
It's not quite as good as adding full EV routing to CarPlay, since that's only available on a handful of cars like the Ford Mustang Mach-E and Porsche Taycan. But any extra support for electric car drivers is a good thing — because both Apple Maps and Google Maps have been dropping the ball there for a good few years.
SharePlay comes to CarPlay
Each trip has different rules on which person gets to control the music pumping through the speakers — but taking control can be difficult. Drivers have to concentrate on the road, and it's hardly ideal for passengers to be leaning around trying to pick their favorite tracks. The solution? Apple's SharePlay.
One iPhone will still connect to the car as normal, acting as the conduit for CarPlay to take control of the infotainment system. But passengers will be able to connect via SharePlay and have their say in what everyone listens to.
Presumably this feature will work with Apple Music right out of the gate, though it's not clear which other apps will support this particular brand of SharePlay thus far. But considering there are a bunch of music streaming apps with SharePlay support already, we expect Spotify to be part of the mix.
And considering iOS 17 will integrate SharePlay with the new AirDrop update, which is activated by bringing devices closer together, it should be easier than ever to get everything set up correctly.
What about the new version of CarPlay?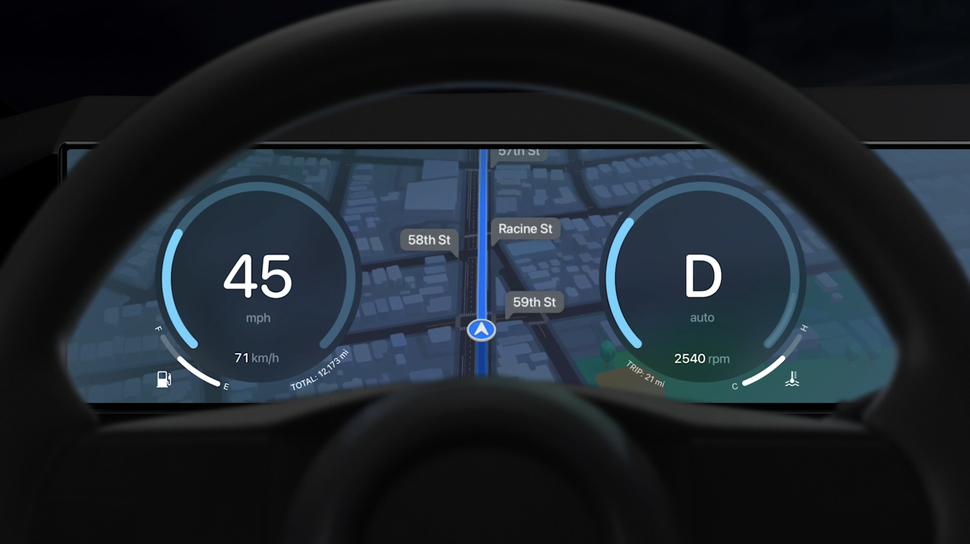 Apple announced at WWDC 2022 that CarPlay would be undergoing a significant overhaul in the future. The idea is that it will transition from an app that lets you use certain apps on your car's infotainment screen, to taking over all the computer systems while you're driving.
That means CarPlay 2.0 will take over every screen in the car, including the driver display behind the steering wheel. It'll also gain access to in-car functions that are currently inaccessible by CarPlay 1.0, letting you control those features from your phone.
So if you want Siri to change the temperature of the AC, CarPlay 2.0 should let it happen. Similarly, your iPhone should be able to read an electric car's battery level in real time, and offer appropriate navigation to ensure you don't run out of power.
Unfortunately, things have been silent on this front, and Apple hasn't divulged any additional details during the 2023 developer's conference. It was originally announced that CarPlay 2.0 would launch at some point this year, but the lack of details has me doubting that it will happen. That's not to say it won't, but you would think that's the kind of thing Apple would mention at such a software-heavy event.
So there's no telling when it might arrive, though we do know that a bunch of car companies have opted in for this new software. They include Audi, Honda, Jaguar Land Rover, Mercedes, Nissan, Porsche, Renault, Volo and Polestar, Acura, Infiniti and Lincoln.
You can read more about everything announced at WWDC in our WWDC 2023 recap, and check out our iOS 17 hub for all the features coming to iPhones later this year. Or, if you can't wait, it is possible to download and use the iOS 17 beta right now.
More from Tom's Guide