Carnival Row season 2 isn't just the next chapter, it's the end of the book for Prime Video's fantasy series rife with mysterious murders. And this time it all begins with the flying Faeries as prime suspects — ones that Rycroft (Orlando Bloom) doesn't seem to want to track them down.
And after the humans execute Fauns to show they're being serious, Vignette (Cara Delevingne) and the Black Raven decide to deliver a payback that could spell the end of The Row. A fiery and death-filled end. Such stakes make all the sense in the world when you remember this is the final season.
Things get more complicated, however, as Tourmaline (Karla Crome) is gaining super powers, and Imogen (Tamzin Merchant) and Agreus (David Gyasi) happen upon a new society that changes the game.
Here's the trailer for Carnival Row season 2, and everything you need to watch online:
Carnival Row season 2 release date and time
Carnival Row season 2 debuts on Friday (Feb. 17) at 12 a.m. ET / 9 p.m. PT on Prime Video.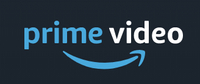 Harlem is an Amazon Prime Video original. The streaming service comes with a Prime subscription, which you can sample with a a one-month free trial. Prime Video's library includes original movies and series, like The Boys, Wheel of Time and Rings of Power.
How to watch Carnival Row season 2 online in the UK, Canada and Australia
Carnival Row season 2 premieres Friday (Feb. 17) at 5 a.m. BST / 12 a.m. ET / 3 p.m. AEDT (and technically Thursday at 9 p.m. PT) on Prime Video .
Its ten episodes will premiere on a weekly basis, at a clip of two per week.
How to watch Carnival Row season 2 anywhere on Earth
While Amazon Prime Video is available in many countries around the world, it's not everywhere. If you are in a region without access to Prime Video, you don't have to miss Carnival Row season 2. Watching along with the rest of the internet can be pretty easy. With the right VPN (virtual private network), you can stream the show from wherever you go.
We've evaluated many options, and the best VPN is ExpressVPN. It meets the VPN needs of the vast majority of users, offering outstanding compatibility with most devices and impressive connection speeds. It's also affordable at $12.95 per month. (Signing up for longer periods of six months or a year reduces the cost even more.)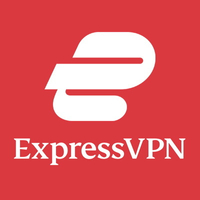 Our favorite VPN service, ExpressVPN, really shines thanks to its safety, speed and simplicity-to-use. It's also compatible with loads of devices - from iOS and Android to Roku, Apple TV and PlayStations. You'll even get an extra 3 months free if you sign up for a year, or there's a 30-day money-back guarantee if you just want to give it a try.

Using a VPN is incredibly simple.
1. Install the VPN of your choice. As we've said, ExpressVPN is our favorite.
2. Choose the location you wish to connect to in the VPN app. For instance if you're in the U.S. and want to view a U.K. service, you'd select U.K. from the list.
3. Sit back and enjoy the action. Head to Amazon Prime Video or other streaimng services and tune in.
Carnival Row season 2 episode schedule
Carnival Row season 2 will drop two episodes per week starting on Feb. 17.
Carnival Row season 2 episode 1, Feb. 17
Carnival Row season 2 episode 2, Feb. 17
Carnival Row season 2 episode 3, Feb. 24
Carnival Row season 2 episode 4, Feb. 24
Carnival Row season 2 episode 5, March 3
Carnival Row season 2 episode 6, March 3
Carnival Row season 2 episode 7, March 10
Carnival Row season 2 episode 8, March 10
Carnival Row season 2 episode 9, March 17
Carnival Row season 2 episode 10, March 17
Carnival Row season 2 cast
Orlando Bloom as Rycroft Philostrate
Cara Delevingne as Vignette Stonemoss
Arty Froushan as Jonah Breakspear
Caroline Ford as Sophie Longerbane
Karla Crome as Tourmaline Larou
Andrew Gower as Ezra
Tamzin Merchant as Imogen Spurnrose
David Gyasi as Agreus Astrayon