Update: Check out our Apple Event live blog for the latest from Cupertino on the iPhone 15, iPhone 15 Pro Max, Apple Watch Series 9 and more.
Get ready for an iPhone 15 vs. Google Pixel 8 showdown later this fall, as the final flagships of the year arrive in stores just before the holiday shopping season. And thanks to rumors about both devices, the battle lines for the fight to be the best phone overall are already being laid down.
We know more about the iPhone 15 at this stage. While nothing's official yet, enough details have leaked about the upcoming release to give us a pretty good picture of what to expect, from a new processor and camera improvements to the end of the iPhone's notch display and the long-awaited arrival of USB-C connectivity.
Google Pixel 8 rumors are less concrete, though it's a safe bet Google will introduce a new Tensor chip that supports even more AI-driven features unique to its phones. Big camera upgrades are in the works, too, as we'd expect from Google and its track record of producing some of the best camera phones year after year.
Apple is likely to roll out four new models in the fall, and you can bet that a Pixel 8 and Pixel 8 Pro are in the works as well. But for this iPhone 15 vs. Google Pixel 8 comparison, we're going to focus on the base models of each phone to get a better idea of how the coming flagship fight is shaping up. (Our iPhone 15 Pro Max vs. Google Pixel 8 Pro face-off looks at the higher-end models.)
iPhone 15 vs. Google Pixel 8: Price and availability
Currently, Google enjoys a big price advantage over Apple, as its Pixel 7 is available for $599. That's $200 less than the iPhone 14's $799 starting price.
Will that gap continue once the Pixel 8 arrives? It's hard to say, as there aren't many Pixel 8 pricing rumors to go on at this point. We'd imagine Google would try to keep its entry level flagship at $599, as it's stuck with that price since the Pixel 6. Even if prices do increase, we wouldn't expect the Pixel 8 to reach the $799 cost of the current entry-level iPhone.
As for the iPhone 15 price, rumors are tipping the Pro models to get a $100 increase from their iPhone 14 Pro equivalents. But so far, the conventional wisdom suggests the iPhone 15 will hold the line at $799.
Expect the iPhone 15 to arrive first. Apple is set to reveal everything at today's Wonderlust event happening in Cupertino at 10 a.m. PT / 1 p.m. ET / 6 p.m. BST.
Google, meanwhile, is likely to show off its latest Pixel devices at an event slated for October 4.
iPhone 15 vs. Google Pixel 8: Design and display
Some big changes could be afoot for both the iPhone 15 and Pixel 8, even if the phones retain the same overall looks to which we've become accustomed.
While we'd expect the iPhone 15 to keep its 6.1-inch display — indeed, all of the iPhone 15 models are likely to offer the same sizes as their iPhone 14 counterparts — Apple apparently has two major changes planned. The first would be to get rid of the notch on the front display, replacing it with the Dynamic Island feature that debuted with last year's iPhone 14 Pro models. That not only would house the iPhone's front cameras in an oval cutout, it would provide a new place for notifications and Live Activities to appear.
The second big iPhone 15 design change will impact all four new models, according to rumors. Apple is expected to replace the iPhone 15's Lightning port with USB-C, following a directive by European regulators to adopt a common charging interface by 2024. That could mean faster charging for the iPhone 15, though some reports claim Apple could reserve fast charging as a feature for its Pro models.
While other rumors suggest the iPhone 15 Pro models will get a new titanium frame, the iPhone 15 and iPhone 15 Plus will likely keep the glass and aluminum materials of their predecessors.
As for the Pixel 8, it's probably going to keep the design Google first introduced with the Pixel 6 that features a camera bar stretching across the back of the phone. Some early Pixel 8 renders suggest the camera bar could see further refinements like the ones Google introduced with last year's Pixel 7. Those same renders tip the new Pixels to have flat screens rather than the rounded edges found on current models.
But the biggest design change could be a smaller phone than what Google's released before. One report claims the Pixel 8 will be 5.9 x 2.8 x 0.35 inches — a decidedly more compact frame than the Pixel 7's 6.1 x 2.9 x 0.3-inch dimensions. That will mean a smaller screen, with reports claiming anywhere from a 5.8-inch display to a 6.17-inch panel. (We'd bet on the larger end of that range.)
Speaking of displays, the Pixel 8 could extend its advantage over the iPhone 15 when it comes to the display's refresh rate. Currently, the Pixel 7 can scale up to a 90Hz refresh rate for smoother scrolling, while the iPhone 14 is locked at 60Hz. A report claims the Pixel 8 will get an upgraded 120Hz refresh rate, matching the Pixel Pro model's specs. Meanwhile, Apple is expected to keep faster refresh rates an exclusive feature of its Pro phones, so we're planning on a 60Hz iPhone 15 screen.
iPhone 15 vs. Google Pixel 8: Cameras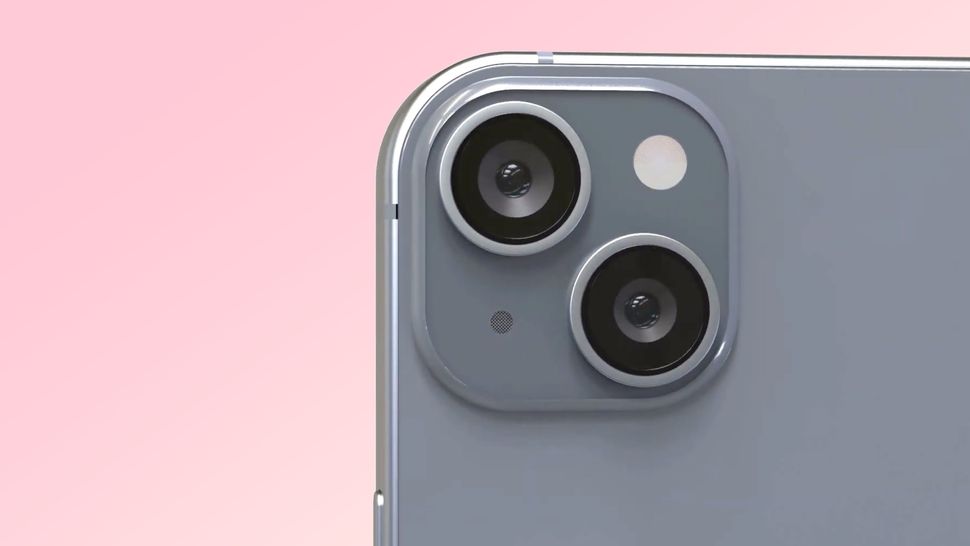 Cameras figure to be a key part of any iPhone 15 vs. Google Pixel 8 comparison, given the importance both Apple and Google place on mobile photography. And the two phone makers have some noteworthy changes planned for their upcoming flagships, if rumors are anything to go by.
In another move where the iPhone 15 adopts an upgrade first introduced with the iPhone 14 Pro, rumors claim that a 48MP main camera is coming to the iPhone, replacing the 12MP shooter Apple has used for years. If this works out the way it has on the iPhone 14 Pro, that means iPhone 15 users will have the flexibility of combining pixels for 12MP photos with greater detail and brighter colors or they can shoot at full 48MP resolutions and crop in on specific parts of the photo.
Based on Pixel 8 rumors, it sounds like Google is sticking with a 50MP main camera, with no plans to add a telephoto lens to the base model Pixel. However, a report indicates that Google will use a larger sensor for the main camera, allowing it to capture 35% more light when taking a photo. The sensor would also include 8K video support.
Some additional camera features could find their way to the Pixel 8 as well, such as staggered HDR in which the camera will takes long and short exposure shots simultaneously instead of one after the other. The result should be more consistent photos without the ghosting effects that can sometimes appear. There's also talk of a Video Unblur feature joining the Photo Unblur capability Google introduced with the Pixel 7.
iPhone 15 vs. Google Pixel 8: Performance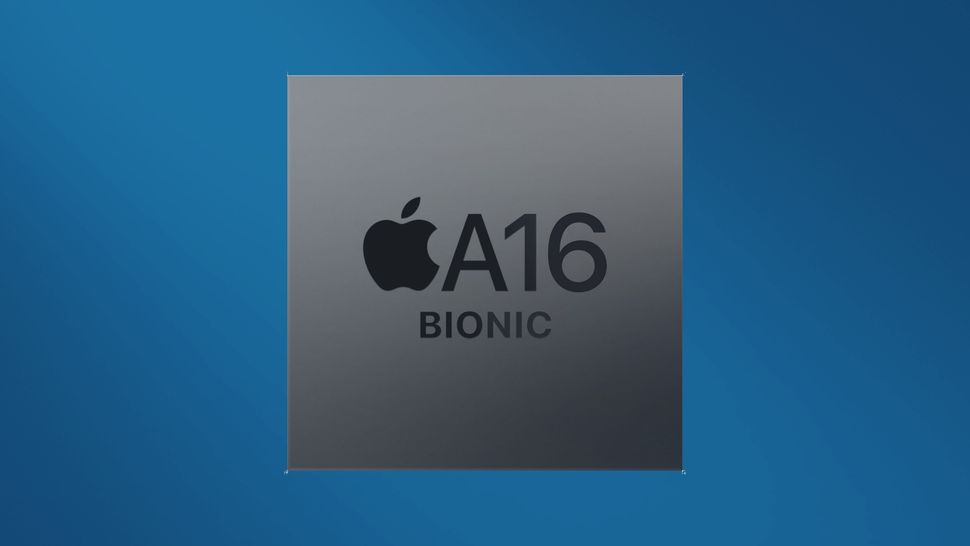 You'd imagine the iPhone 15 will retain Apple's performance lead over Google phones even though the new 3nm A17 Bionic chip will likely be limited to the iPhone 15 Pro and iPhone 15 Pro Max. If that pans out, those are the two phones that are likely to set the standard for speed and power efficiency, thanks to the 3-nanometer process set to be used to make the A17.
But the iPhone 15 should be no slouch, as it's tipped to get the A16 Bionic that powers the current iPhone 14 Pro models. It's unclear if this version will add an extra graphics core as Apple did with he A15 chipset used to power the iPhone 14. Nevertheless, given the A16's dominance over current Google Tensor silicon, any new Tensor chip would have to deliver big improvements to close the gap.
That said, the Tensor G3 slated for the Pixel 8 sounds like it's up for trying. Reports claim the Tensor G3 will get a new architecture designed to boost performance with the CPU redesigned to use use ARMv9 cores. The Tensor G3 will reportedly feature a Cortex-X3 running at 3.0GHz as its main core, with four performance cores and four efficiency cores to back it up. The chipset is tipped to adapt Arm's Mali-G715 for its GPU. Besides those performance tweaks, insiders also expect the Tensor G3 to use faster faster UFS 4.0 storage.
Will that be enough to make up the 50% gap in Geekbench multicore scores that we observed when testing the Pixel 7 against the iPhone 14? Probably not, but keep in mind that the Tensor silicon's main focus will remain tapping into its machine learning core to power the AI features that make the Pixel flagships stand out from the crowd.
In terms of storage, the Pixel 8 is tipped to feature 128GB and 256GB configurations, just like the Pixel 7. The standard iPhone 15 is expected to start with 128GB of storage as well, though the Pro models may start things off at 256GB.
iPhone 15 vs. Google Pixel 8: Battery life and charging
We head into this fall's phone update season with batteries poised to play a big role in determining how either the iPhone 15 or Pixel 8 are received. That's because last year's models didn't exactly excel in this area. The iPhone 14 was the only model introduced last year to turn in a below-average time on our battery test, while both Pixel 7 models underperformed on the battery front.
Both Apple and Google could increase the size of the batteries in their upcoming phones, though space inside the devices is limited. One rumor has the iPhone 15 battery capacity increasing to 3,877 mAh from the iPhone 14's 3,279 mAh size, as Apple turns to a stacked battery. Either phone maker may also be counting on improved power efficiency from the new chipsets inside each phone — the A16 Bionic for the iPhone 15 and the Tensor G3 driving the Pixel 8.
Phone charging speeds are also up in the air. The iPhone has featured 20W charging for years, and it's unclear if USB-C will pep things up. (As noted above, Apple could make faster charging a priority for its Pro models.) The Pixel 7 also charges at 20W, and official Qi wireless certification for the Pixel 8 suggests the new phone is unlikely to see a boost to its 12W wireless charging speeds.
iPhone 15 vs. Google Pixel 8: Software and special features
We've already gotten a sense of the software the iPhone 15 will run, thanks to Apple's iOS 17 preview. (The public beta for iOS 17 arrives in July, though the developer beta can be downloaded now.) iOS 17 features don't hint at any iPhone 15-specific capabilities, but you can count on revamps to the Messages app, new Phone and FaceTime features and other improvements here and there. A new Journal app will follow later in the fall after the iPhone 15's release.
Likewise, the Pixel 8 will ship with Android 14 installed, and you can already get a preview of that phone software via the Android 14 beta process. It's a fairly modest upgrade, and the real software benefits will be whatever Tensor-powered features introduced for the Pixel 8. One apparent possibility is an Audio Magic Eraser capability apparently designed to remove background audio on videos you capture.
iPhone 15 vs. Google Pixel 8: Outlook
We're into the final few weeks of speculation standing between us and the outcome of an iPhone 15 vs. Google Pixel 8 face-off. The initial outlook about what's coming suggests a pretty close competition, especially on the camera front. We're also interested to see how the two displays look side by side as we weigh up which flagship release is the more noteworthy one.
Stay tuned to our iPhone 15 and Google Pixel 8 hubs for all the latest rumors and leaks and we'll keep this page updated with any major developments.
More from Tom's Guide