There's nothing worse than cold feet, especially when you're in the middle of an epic outdoor adventure. To avoid icy toes at all costs, I recommend Smartwool's line of high-tech ski and snowboard socks made from Merino wool.
As an avid ski and snowboard fanatic of 20+ years, I can say with full confidence that these are the best cold-weather socks I've ever owned. And they're 25% off ahead of Black Friday.
Available in a wide range of funky styles and colors, those savings bring the price of Smartwool Cushion Ski and Snowboard Socks down to as low as $20 a pair via REI. But grab a pair soon, because these comfy, breathable bad boys won't last long at this price. (I just bought two pairs while you were reading this).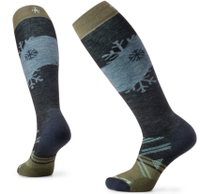 Smartwool Ski Full Cushion Socks (women's): were $29 a pair now $21 @ REI
When it comes to comfort, warmth and breathability, few natural materials can compete with Merino wool. Its superpower is absorbing moisture, aka, your stinky sweat, without sacrificing insulation prowess, making it a prime choice for cold weather essentials. These particular Smartwool socks are 59% Merino wool, which is more than enough insulation to keep your toes toasty and dry in all but the most Arctic-like conditions.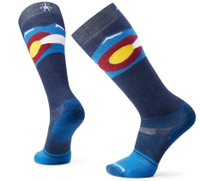 Smartwool Snowboard Cushion Socks (men's): were $28 a pair now $20 @ REI
Men's Smartwool Snowboard Cushion socks are also made from Merino wool and offer the same level of outrageous warmth and breathability. Like the ski socks, these are tall, topping out just below the knee for maximum warmth. However, I tend to roll them down when the session starts heating up (i.e. I get hot). Also, just because these are intended for skiing or boarding, doesn't mean you can't rock them daily — I do it all the time.
What is Smartwool?
If you didn't get the memo, Smartwool is the brand to beat when it comes to cold-weather base layering, with decades of experience producing some of the outdoor world's coziest socks, long underwear and more.
For me, Smartwool basics have become a core staple in my winter wardrobe, from crew neck shirts to wool bottoms. But it's the Smartwool socks I love most. Catch me in them while shredding the mountain gnar, biking in the rain or just big-chilling at home on a cool evening.
Want more sweet deals on the season's best outdoor gear? My favorite REI down puffers are just $90 right now and the best Patagonia synthetic jacket I've ever owned is also heavily discounted.