The best laptops on the market can get pricy, which is why it pays to wait for a sale. And there's a big one over at Best Buy right now.
Right now the Dell XPS 15 OLED is $1,800 at Best Buy. It's our choice for the best Windows laptop on the market, and this model comes configured with a 12th Gen Intel Core i7 CPU, an NVIDIA RTX 3050 Ti GPU and 16GB RAM. It's currently $649 off its usual asking price.
Update: As of July 19 this Dell XPS 15 OLED deal is still in stock.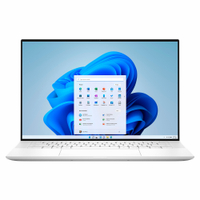 Dell XPS 15 OLED: was $2,449 now $1,800 @ Best Buy
The Dell XPS 15 OLED is one of the best laptops on the market. It has a beautiful OLED display and powerful performance for everyday work. This model comes with a 15.6-inch 3.5K OLED touch display, a 12th Gen Intel Core i7 CPU, 16GB RAM, 1TB storage and NVIDIA RTX 3050 Ti graphics.
If you don't mind skipping the OLED display, you can also get the Dell XPS 15 for $1,499 at Best Buy. (It also comes with a smaller SSD.) Whichever you choose, you're getting an awesome laptop with strong performance that'll be great for productivity.
As we've mentioned, we think the Dell XPS 15 OLED is the best choice for anybody in the market for a Windows laptop. It's perfect for productivity and the included NVIDIA GeForce RTX 3050 Ti GPU even makes it suitable for some entry-level gaming.
In our Dell XPS 15 review, this system handles some seriously tough multitasking — we had 20 Chrome tabs, a YouTube video and Slack running simultaneously without any slowdown. And the 15.6-inch OLED display looks impressive, too. We measured an average brightness of 382 nits and 122% coverage of the sRGB color gamut. Colors popped off the screen and movies looked vibrant. This laptop has a great set of speakers as well.
The Dell XPS 15 OLED also has a great design. It has a roomy backlit keyboard and a responsive touchpad. It measures 0.73 inches-thick and weighs 4.2 pounds, so we found it comfortable to carry around. In terms of ports, this laptop has three USB-C ports, an SD card slot and a 3.5mm headphone jack.
Unfortunately, this laptop doesn't match the 2023 MacBook Pro 16-inch's 19-hour battery life. Still, we got 10 hours and 5 minutes out of our Dell XPS 15 OLED in our battery tests, which is enough to get most people through a typical work day.
The Dell XPS 15 OLED is an awesome laptop, so snag this deal before it's gone if you have your eye on it. Or, check out our laptop deals coverage for more options.