Best 4K Movies on Apple TV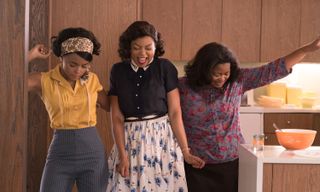 Best 4K Movies on Apple TV
Apple has finally joined top streaming services in providing high-resolution movies. If you already own a 4K TV, you know that watching blockbuster films in all their sharp, colorful glory is the way to go. Apple takes watching movies to the next level with the Apple TV 4K, which makes renting and owning digital movies easier than ever.
The iTunes store has a number of titles available, but we've compiled a list of the ones most worth your time. Here are 15 of the best 4K movies available on Apple TV, all of which have Rotten Tomatoes ratings of at least 85 percent.
Credit: Hopper Stone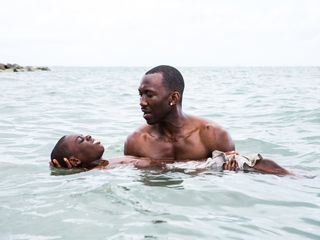 Moonlight
Rotten Tomatoes Rating: 98%
Receiving an Oscar for Best Picture, Moonlight is a three-chapter coming-of-age tale riddled with self-doubt and hardship. Follow the protagonist Chiron (Alex R. Hibbert) through his early adolescence , his teenage years (Ashton Sanders) and his adulthood (Trevante Rhodes) as he tries to define himself in the rough neighborhoods of Miami.
Credit: David Bornfriend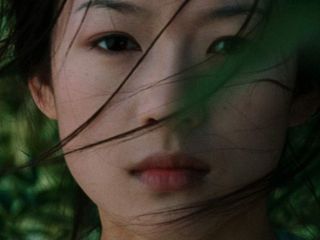 Crouching Tiger, Hidden Dragon
Rotten Tomatoes Rating: 97%
Remastered in 4K, Ang Lee's Crouching Tiger, Hidden Dragon won an Oscar for Best Foreign Language Film in 2001. It's a visually stunning martial arts flick that's filled with action, drama and romance. In 19th century China, Master Li Mu Bai (Chow Yun-Fat) and Yu Shu Lien (Michelle Yeoh) work together to recover the stolen Green Destiny sword. However, the plot takes a turn once they discover the thief's identity.
Credit: Sony Pictures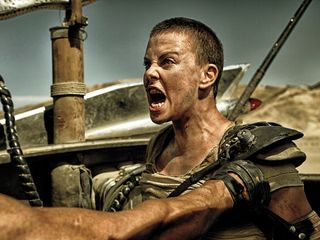 Mad Max: Fury Road
Rotten Tomatoes Rating: 97%
Years after the collapse of civilization, tyrannical leader Immortan Joe (Hugh Keays-Byrne) enslaves survivors within a desert fortress. The Immortan's forces capture Max (Tom Hardy), a reclusive desert wanderer. Seeking a way out, Max joins forces with Imperator Furiosa (Charlize Theron) and Immortan Joe's five wives to escape the cruel conditions of the Citadel. This action-packed sequel is a thrilling tale of perseverance and grit from beginning to end.
Credit: Jasin Boland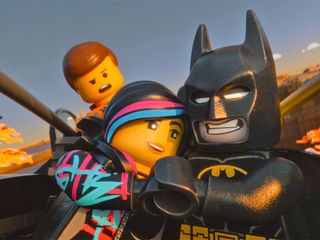 The Lego Movie
Rotten Tomatoes Rating: 96%
Perfect for the whole family, The Lego Movie is a delightful tale featuring a slew of beloved childhood toys. Meet Emmet Brickowski (Chris Pratt), an ordinary Lego figurine who lives in the bustling city of Bricksville. Watch how drastically Emmett's life changes when a case of mistaken identity gets him dragged into a dimension-hopping journey for which he's hilariously unprepared. With appearances from Batman, Shaquille O'Neal, Ninja Turtle Michelangelo and other fan favorites, The Lego Movie serves up nonstop laughs.
Credit: Warner Bros.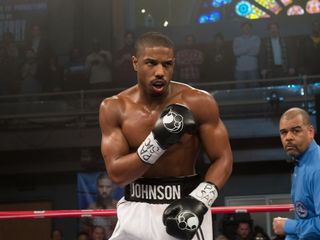 Creed
Rotten Tomatoes Rating:95%
Thirty years after the death of Apollo Creed in Rocky IV, Creed's son dreams of being a professional boxer. Adonis "Donnie" Johnson (Michael B. Jordan) seeks help from retired heavyweight champion Rocky Balboa (Sylvester Stallone) to achieve his goal. Creed is packed with nostalgic Rocky-esque training sequences, drama and camaraderie. Donnie follows in the footsteps of a father he never knew, but whether he can go from cushy white-collar worker to indomitable fighter remains to be seen.
Credit: Barry Wetcher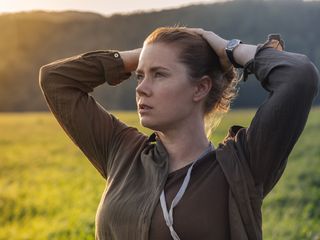 Arrival
Rotten Tomatoes Rating: 94%
Linguistics professor Louise Banks (Amy Adams) is in way over her head when alien life-forms touch down on Earth. In classic sci-fi fashion, gigantic spaceships land in 12 strategic locations across the globe, causing worldwide panic. Terrified of the newcomers, nations teeter on the verge of global war. Meanwhile, Louise rushes to uncover the mystery and find a way to communicate with the extraterrestrial beings.
Credit: Jan Thijs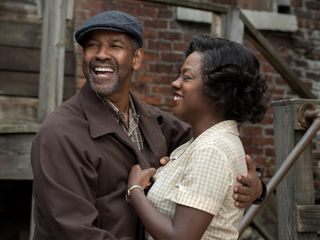 Fences
Rotten Tomatoes Rating: 94%
In 1950s Pittsburgh, Troy Maxson (Denzel Washington) is a scorned sanitation worker who can't let go of his run in the Negro Baseball League. Unable to get over his missed chance at playing professionally, Troy stands in the way of his son's (Jovan Adepo) college football opportunity. The Maxson household endures further tension due to Troy's strained relationship with his wife (Viola Davis), but whether the family can find common ground is all up to Troy himself.
Credit: David Lee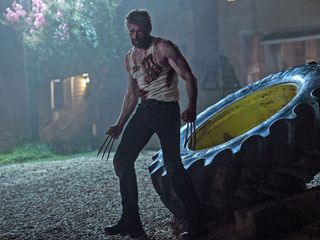 Logan
Rotten Tomatoes Rating:93%
The 10th installment in the X-Men film series from 20th Century Fox, Logan follows the story of a much older Wolverine (Hugh Jackman), now just called Logan. In 2029, the worldwide population of mutants is dwindling. With age taking a toll on his body and powers, Logan withdraws to a remote outpost on the Mexican border. His modest lifestyle is interrupted, however, when he meets a young mutant (Dafne Keen) who has powers similar to his own.
Credit: Ben Rothstein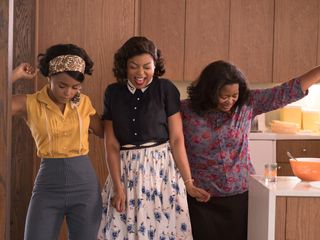 Hidden Figures
Rotten Tomatoes Rating: 92%
The award-winning biographical drama Hidden Figures is based on the achievements of Katherine Johnson (Taraji P. Henson), Dorothy Vaughan (Octavia Spencer) and Mary Jackson (Janelle Monáe), who were instrumental in NASA's space race. In 1961, all three were African-American women working in a prestigious and male-dominated field. Hidden Figures chronicles their contributions to mathematics, management and engineering, as well as the race- and gender-based challenges they faced.
Credit: Hopper Stone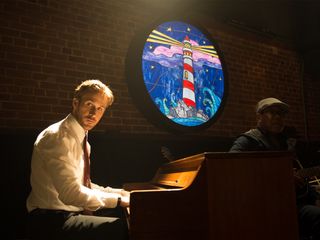 La La Land
Rotten Tomatoes Rating: 92%
The Oscar-sweeping romcom and feel-good musical La La Land is a great pick for viewers who enjoy classic Hollywood cinema. Ryan Gosling and Emma Stone star as aspiring performers trying to make it big in Los Angeles. After a few chance encounters, the pair falls in love based on their shared passions, and express their affair through song and dance. However, when success mounts, the couple must face the factors threatening to tear them apart head-on.
Credit: Dale Robinette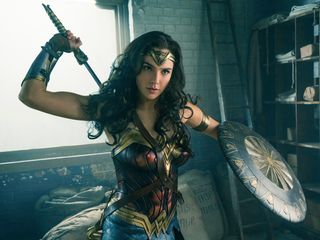 Wonder Woman
Rotten Tomatoes Rating: 92%
A prequel to Batman v. Superman: Dawn of Justice, Wonder Woman dives into the origin story of Amazonian Princess Diana (Gal Gadot). When World War I drags Diana's homeland into international conflict, she joins forces with American pilot Steve Trevor (Chris Pine) to restore balance. Entering the war to end all wars, Diana transforms from a sheltered warrior to the superheroine we know and love from DC Comics.
Credit: Clay Enos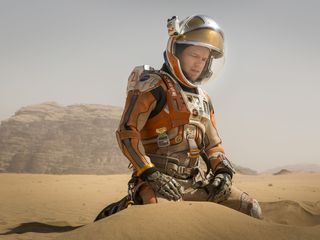 The Martian
Rotten Tomatoes Rating: 91%
If a realistic sci-fi flick is more your speed, The Martian is one movie worth considering. On a space mission to Mars, a team of American astronauts endures a fierce dust storm, in which protagonist Mark Watney (Matt Damon) gets struck by debris. Assuming that he has been killed, Mark's crew abandons the mission, leaving him stranded on the desolate planet. With only a meager amount of supplies left behind, Mark is forced to use his wits to survive while NASA and international space organizations work tirelessly to bring him home.
Credit: Aidan Monaghan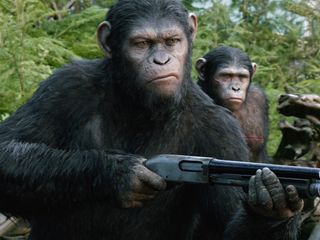 Dawn of the Planet of the Apes
Rotten Tomatoes Rating: 90%
Dawn of the Planet of the Apes is set 10 years after Rise of the Planet of the Apes. A simian flu has wiped out a significant portion of the human population. Caesar (Andy Serkis), a genetically enhanced chimpanzee, continues to lead a thriving colony of apes in the Muir Woods, just north of San Francisco. When a band of humans stumbles upon the ape community, Caesar must decide whether he should protect his kind or make peace.
Credit: WETA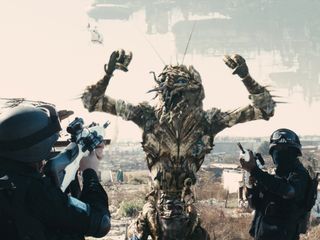 District 9
Rotten Tomatoes Rating: 90%
District 9 is a sci-fi movie presented as both a documentary and a traditional film. It offers a different kind of alien invasion narrative. Here, extraterrestrials aren't causing harm; they're seeking refuge. Segregated from humans, the aliens are rounded up in a South African encampment called District 9. Wikus van de Merwe (Sharlto Copley), a District 9 field agent, mysteriously contracts an alien virus that alters his DNA, forcing him to seek help from his nonhuman counterparts.
Credit: Sony Pictures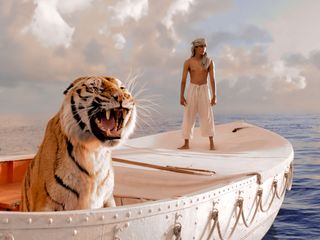 Life of Pi
Rotten Tomatoes Rating: 87%
The 2012 Oscar-winning survival drama Life of Pi is an emotionally and visually stunning ride. Protagonist Piscine "Pi" Molitor Patel (Suraj Sharma) is forced to move from India to Canada after his parents sell their family-owned zoo. Boarding a freighter that was meant to take the Patels to their new life, Pi gets separated from everything he holds dear when a storm sinks the ship. Alone on a lifeboat, Pi and a hostile tiger named Richard Parker must fight to stay alive at sea.
Credit: Fox Pictures