The best streaming devices are the brains behind your streaming operation. Just one box can connect all of your favorite streaming services (and the ones you are meaning to try) into a small stick or box that's a fraction of the size of a cable box. If you've got an older device, recent models have increased speed and made 4K more affordable, so an upgrade could seriously improve your next binge-watch.
We love the Roku Streaming Stick Plus (it's the best streaming device overall), and we can now recommend it with zero caveats, as HBO Max landed on Roku, making its list of apps complete. Roku just announced two new products: the Roku Express 4K Plus (which replaces the Roku Premiere) and the Soundbar Pro (we hope to test both soon).
Fire TV is still missing Peacock, which isn't a big deal unless you're a fan of The Office and/or pro wrestling. Those looking for a mix of a modern streaming device and the ability to cast your device screen to your TV should get the Chromecast with Google TV, a more complete option than its predecessor.
Some of us at Tom's Guide have multiple entries from this list of the best streaming devices, to see how they evolve over time. While Netflix and Hulu are ubiquitous, across all devices, many other apps are only available on Roku, Fire TV or Apple TV. Oh, and if you want the Apple TV shows and services, but don't want the to pay the higher price for their streaming boxes, good news: the Apple TV app just rolled out to Vizio Smart TVs.
That said, Apple's taking its sweet time updating the Apple TV 4K. And the big new rumor about the Apple TV 2021 is that Apple is finally ditching its divisive remote for something that's easier to use. We would hope the company finds more ways to make the streaming box worth its high price, though, as it costs than three as much as the best streaming device: the Roku Streaming Stick Plus (which also does 4K).
Small touches keep the Roku Ultra 2020 on our list, such as its incrementally faster performance, and smoother streaming on Wi-Fi in larger houses (when it's not near the router). Using all of these devices often shows us the benefits of spending more on your streaming device, as the cheaper Fire TV devices control your whole home screen experience, while the Apple TV has no ads and more customization. Here's everything you need to know about the best streaming devices.
What are the best streaming devices?
We love the Roku Streaming Stick Plus, and recommend it as the best streaming device to friends and colleagues, for two simple reasons. The first is that Roku is the best platform when it comes to streaming media. Practically every app is on the Roku Channel Store, meaning you'll probably never say "my favorite show isn't on here!"
Trust me, as someone who uses at least one device from every streaming platform, if you can limit yourself to just one device, your entertainment cabinet or counter will look a lot nicer. Oh, and you can rearrange the heck out of the Roku home screen, putting apps in your order of preference, which you can't on Fire TV.
We also really like the new Chromecast with Google TV. Its remote enables you to put down your phone already and focus on what you're watching. And the new Chromecast also streams in 4K, with HDR and Dolby Vision. On top of that, Android TV app support, via Google TV, means you don't need to worry about missing out on the latest streaming services. It's got 'em all.
The best streaming devices you can find today
Thanks to the Roku Streaming Stick+, the best streaming device, you no longer have to choose between price and content selection. The Roku Streaming Stick+ costs about $50, and provides access to more than 5,000 channels — including the sometimes-elusive Amazon Video. And it's finally got the streaming service it was lacking HBO Max (which took 7 extra months to get there). It's also got complete 4K HDR compatibility, meaning you're getting a relatively future-proof device at a surprisingly low price.
It's also pretty powerful, with snappy performance. In our testing, it took 5 seconds at the most for content to stabilize at 1080p and around 10 to 15 seconds for 4K. The device is small and unobtrusive, and thanks to a wireless amplifier, it's easy to get a strong signal from anywhere in your home. Its remote is also really useful, as Roku finally added Power and Volume buttons. On top of that, you get the same customizable interface seen in the Roku Ultra, which is much more capable than the Amazon Fire TV interface.
Read our full Roku Streaming Stick+ review.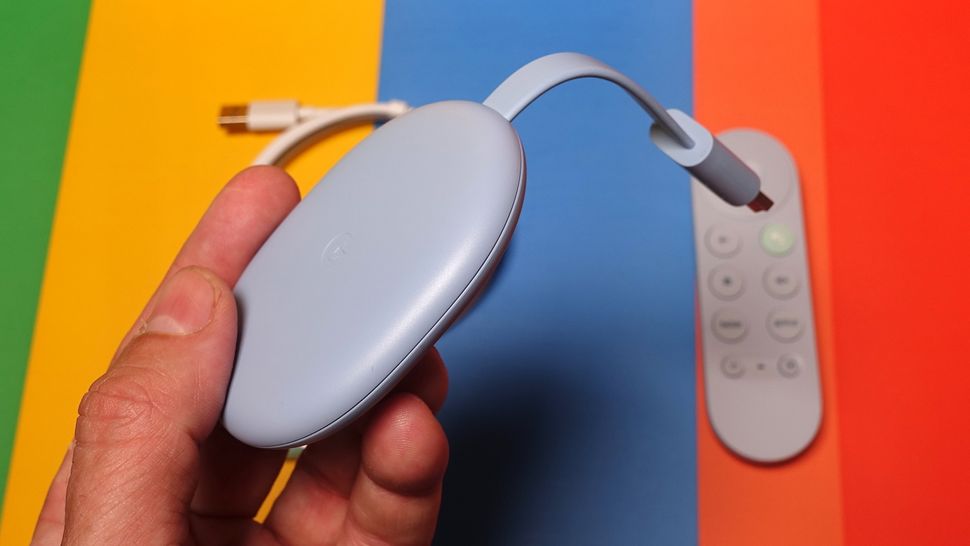 A Chromecast with a remote? Yes, Google finally did it, and the Chromecast with Google TV makes the company's traditional streaming device a whole lot more complete. It starts with 4K UHD streaming with support for HDR and Dolby Vision, for excellent picture quality, and Dolby Atmos for immersive sound. Also, it's got Google TV, an interface and operating system that supports the over 6,500 Android TV apps. That means you get everything from HBO Max to Disney Plus to Peacock — plus Netflix. Even Peloton's in there. A lot of other streaming devices can't boast as much.
While it's not the minimalist streaming device that the Chromecast 3 was, the new Chromecast remote could even replace your TV's remote. It's got the power and volume controls you need to turn on your TV, plus a TV Input button for switching to other devices, such as gaming consoles. On top of that, its $49.99 price makes it more affordable than the Chromecast Ultra, Google's previous 4K streaming device.
Read our full Chromecast with Google TV review.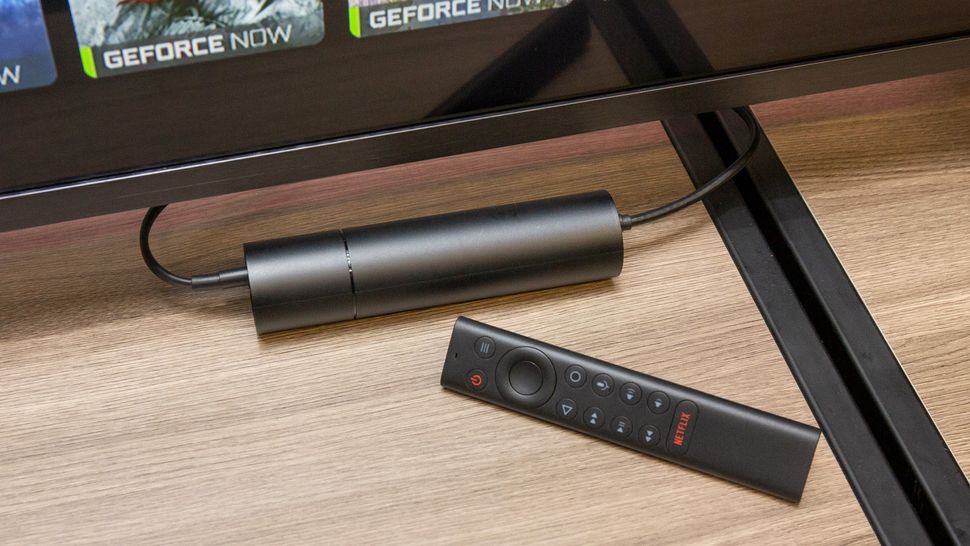 The 2019 Nvidia Shield TV doesn't just look unlike any other streaming device we've ever seen (it's more like a mobile power charger), it's also one of the best streaming devices, period. This tube for your tube is great at speedily spitting out UHD 4K content, and its thousands of apps means you're getting practically everything you could watch. And it's so slight in size that it fill fit discretely into the ever-crowded space around your TV.
This Shield TV also includes a remote control, rather than a game controller. We love this remote because it illuminates when you pick it up in the dark. You won't miss the lack of a packed in controller, thanks to PlayStation 4 and Xbox One controller support. That all adds up to the best streaming device for those willing to spend more. And while you can game with Google Stadia on the Chromecast Ultra (not the regular Chromecast), the Shield TV supports 4K HDR streaming, making it the best streaming device for those looking to game and watch.
Read our full Nvidia Shield TV 2019 review.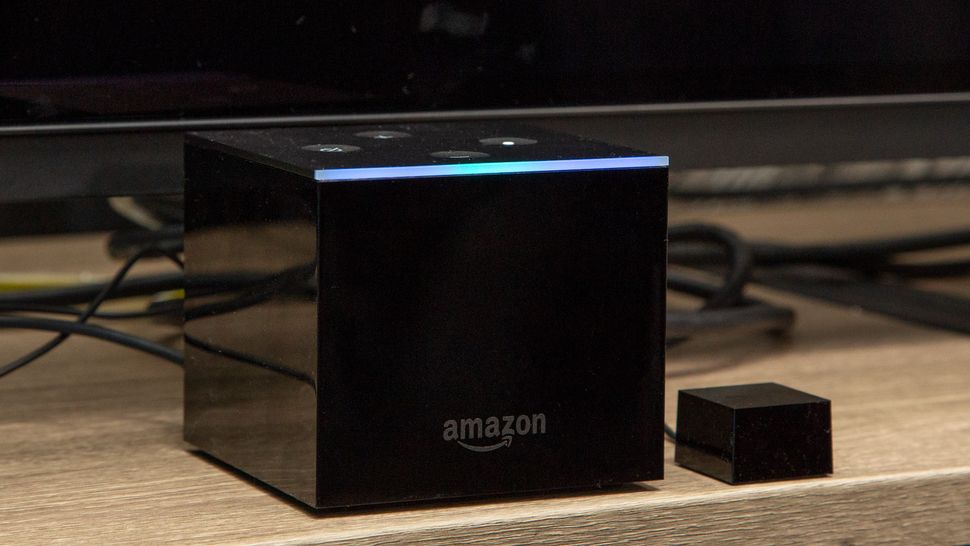 Did you know Alexa could control your cable box (yes, some of us haven't cut the cord yet)? The Amazon Fire TV Cube (2nd Gen) packs a version of the virtual assistant that offers more entertainment device tricks than most, including switching HDMI inputs and tuning to cable channels. And thanks to a faster processor in this new model, commands happen up to four times as fast. Cutting down the amount of times that voice commands are performed will help people stick with using Alexa commands and stop looking for their (still missing) remote.
This box (it's not technically a cube) streams content in excellent 4K, HDR quality, and its content-first interface seeks to cut down the time it takes for you to hit Play. Trying to master Amazon's cheaper streamer? Check out our how to use the Fire Stick guide.
Read our full Amazon Fire TV Cube (2nd Gen) review.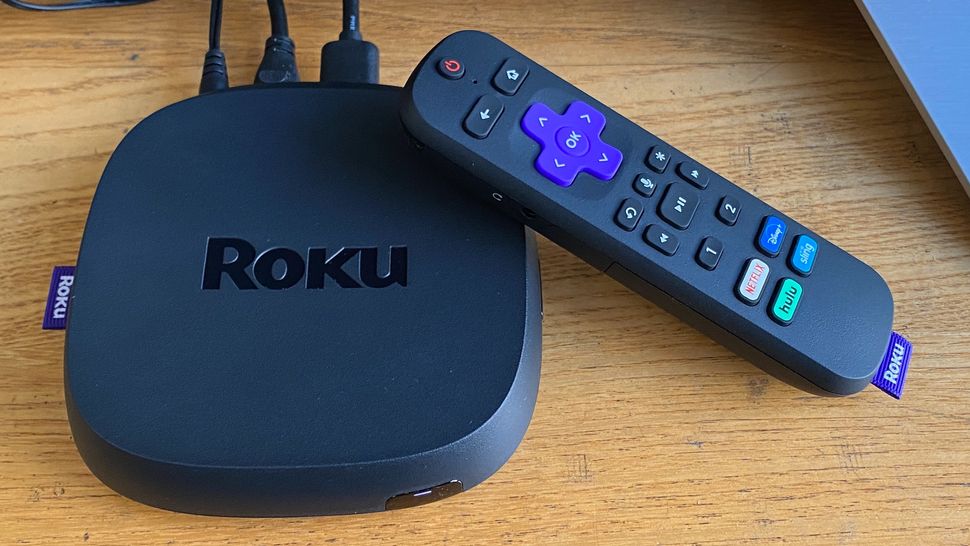 The new Roku Ultra is pretty much still the great streaming box it's always been, just with a couple of tweaks — and keeping most of the perks you'd expect for $100 (4K HDR video and fast performance for starters). For example, they've also added Dolby Vision, a must for those streaming high-quality movies and TV shows. Plus, it's still got a USB port which allows for folks to play back their own library of movie files on their TV. Yes, you don't even need to learn what a media server is, or how to set one up. This year's model also offers a faster processor and better wireless streaming.
The other big boon of this model is that you can program the Roku remote's two customizable buttons to open your favorite channels, in addition to the pre-programmed ones for Netflix, Hulu, Sling TV and Vudu. The included earbud headphones sweeten the deal, as they plug right into the remote control for private listening. This is highly important to those who want to watch TV without disturbing the other person in the room.
Read our full Roku Ultra (2020) review.
MORE: How to Stream Video from a Mobile Device or Computer to a TV
The Apple TV 4K delivers everything fans loved about the last iteration of the box, but its 4K HDR support makes it the best streaming device for those in Apple's ecosystem. In addition to watching iTunes movies and TV shows on your big screen, you can watch hundreds of streaming apps, play games, AirPlay content from other Apple devices and even control your smart home devices right from a Siri-enabled remote. The refined voice search gives it an edge over other streaming boxes, but you'll pay a lot for the privilege.
iPhone owners will also find that the Apple TV has better integration into their phone. You can easily enter passwords directly into apps through the Remote app, plus you can access the Apple TV Remote app directly from the Control Center (though you'll need to add it in system preferences). The Apple TV 4K (and the rumored Apple TV 2020) will soon get higher integration with Apple's HomeKit devices, so you can see who's at your door from a pop-over menu, thanks to tvOS 14.
Read our full Apple TV 4K review.
The Xbox One S is only $289, but streams movies and TV in 4K and supports HDR content. It's also going to get Dolby Vision capabilities in the near future, and you can install Kodi on the console, if that's your jam. It also plays 4K Blu-ray movies, unlike any of our other picks.
Oh, and you also get a great video game console with your purchase. The Xbox One S is slimmer than its predecessors, and its black and white design makes for a surprisingly stylish addition to your home entertainment console. Its internal capacity limit of 2TB means you can stop micro-managing the games and other content you download onto the drive.
Read our full Xbox One S review.
A ton of applications? Check. An affordable price? Check. Support for your own media on external storage too? You bet. The Tivo Stream 4K is a great streamer that deserves a place in this hall of the best streaming devices. And unlike some streaming devices, it has HBO and Peacock. Sling users will appreciate its live TV integration, and the Google Assistant is there to follow through on your voice commands.
We just wish that the Stream 4K had a better interface for its Stream app that aggregates content, and that its recommendations were a little more on the nose. Plus, YouTube TV, Hulu with Live TV and Fubo TV don't get the red carpet treatment that Sling gets in the Guide section. If it weren't for the Chromecast with Google TV, the Tivo Stream 4K would be a lot more interesting, but for now it lives in the new Chromecast's long shadow.
Read our full TiVo Stream 4K review.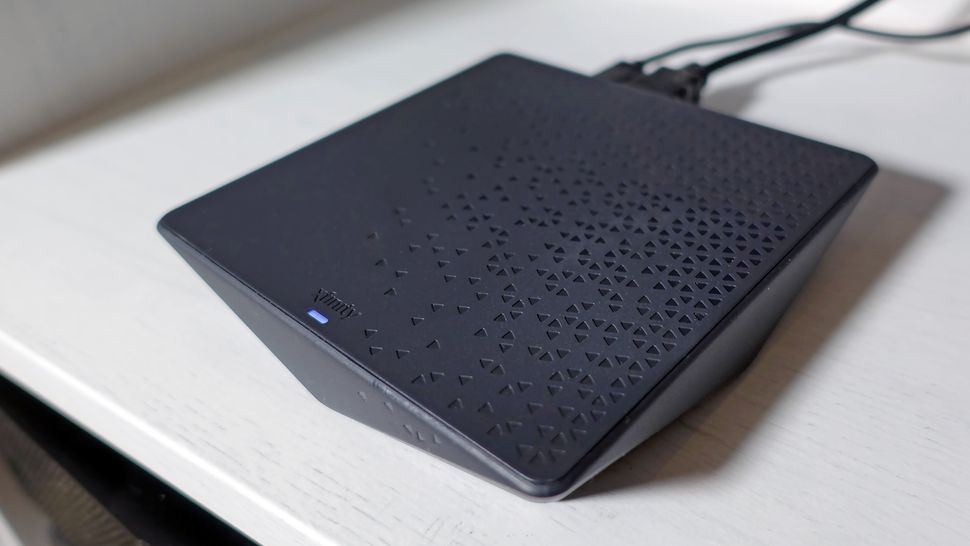 Free for Comcast Xfinity Internet customers, the Flex is a very cheap way to get access to streaming services such as Amazon Prime Video and Netflix. Plus, the Flex lets you monitor and control other devices connected to your home network.
However, the Flex has far fewer services than other streaming devices—there's no Disney+, nor is there Spotify, to name a few—which limits its usefulness. But, almost to make up for any gaps, Flex devices get early access to the latest streaming service, as NBC's Peacock is here well before its official nationwide July 15 debut. Yes, Comcast is giving Peacock Premium to Flex devices (it should arrive soon if it hasn't already) for free (a $4.99 value). Still, because it's free, there's no harm in picking one up and waiting for other streaming services to arrive.
Read our full Xfinity Flex review.
How to choose the best streaming device for you
Figuring the right streaming device for your needs is pretty easy. While everyone should start with the Roku Streaming Stick+, your mileage may vary. If your budget is tight, the Google Chromecast can bring a lot of content to your TV without adding the clutter of a remote.
If you own a lot of digital media that you want to watch on your TV, the Roku Ultra makes that process super easy, so you'll never need to think about what a media server is. But if you're a performance first type, and watch a lot of 4K UHD content, the Nvidia Shield TV is where you should start.
Lastly, folks who already treat Alexa like a member of the family should consider the 2nd Gen Fire TV Cube, which makes controlling your entertainment as easy as talking. That being said, it's quite expensive, and the Roku Streaming Stick+ remote also supports voice commands, you just have to click the microphone button, whereas the Fire TV Cube is hands-free.
If you like the Amazon ecosystem and want a cheaper device, consider the Fire TV Stick.
How we test streaming devices
Testing streaming players is usually a simple process that prioritizes content over performance. Any streaming player worth its salt can play video well, but only a good one possesses straightforward navigation, robust search features and a wide variety of content to suit all tastes.
The first thing we evaluate is the setup, to see how quick and simple it is. From there, we take the user interface for a spin to see what content gets highlighted, what gets hidden, and how easy it is to navigate to our favorite channels. We'll also watch a few different shows on a variety of channels to gauge the quality of the video and audio.
After that, it's onto the extra features, like gaming, voice search and screen mirroring. These factors don't weigh quite as heavily toward the final score, but they're nice to have if they work well, and extremely distracting if they don't.