Update: Check out our Apple Event live blog for the latest from Cupertino on the iPhone 15 and more.
Now that the iPhone 15 launch is official and we know what changes Apple has been making over the last year, you might be wondering if now is a good time to buy the iPhone 14. After all, there's plenty of iPhone sales going on right now, and you know that retailers and carriers will be looking to clear out inventory ahead of the launch of the iPhone 15 and iPhone 15 Pro on September 22.
I'm here to tell you that's a terrible idea. And that's for a few key reasons as we now know what's on offer for the iPhone 15 release date later this month.
The iPhone 15 has a lot to offer
First, you might have been waiting to see what the iPhone 15 has to offer, and especially the iPhone 15 Pro. If you're on a tighter budget, the regular iPhone 15 and iPhone 15 Plus are both offer a number of key upgrades.
For starters, the iPhone 15 gets the same 48MP main camera sensor found on the iPhone 14 Pro series from last year. So you should expect sharper and brighter images from the iPhone 15 vs iPhone 14.
Apple's upgraded the main camera to a 48MP unit, which will help take more detail or brighter shots as you need. It can shoots 24MP images instead of just 12MP, and can zoom in at 2x magnification without losing sharpness.
It gets better. The iPhone 15 also loses the notch and features the same Dynamic Island as the iPhone 14 Pro models, which means you'll be able to get live updates like sports scores, your Uber right status and more right at the top of your display without having to dive into an app.
Another plus is that the iPhone 15 gets the powerful A16 Bionic chip from the iPhone 14 Pro and Pro Max. It won't be the most powerful processor around, but it should still beat most of the best Android phones.
Last but not least, the iPhone 15 series will now offer USB-C connectivity, which will replace the lame and unreliable Lightning connector. This reason alone is a good one for not buying an iPhone 14 right now if you're looking to future-proof your cable management.
iPhone 15 Pro and Pro Max look like a huge leap
If you are leaning toward the iPhone 14 Pro or iPhone 14 Pro Max for your next iPhone, stop what you're doing right now. Because the new iPhone 15 Pro and iPhone 15 Pro Max promise some of the biggest upgrades I've seen from one generation to the next.
In terms of design, the iPhone 15 Pro and Pro Max both ditch the stainless steel sides for titanium. Titanium is stronger and lighter, and the 6.1-inch display on the 15 Pro now has the thinnest borders on an iPhone, and uses super-strong ceramic glass
Another very welcome design change is the addition of the new Action button for the iPhone 15 Pro and Pro Max. This will replaces the ringer/mute switch into a versatile extra button that can also be mapped to things like turning on the flashlight or recording a voice memo.
If you're looking for maximum speed, the iPhone 15 Pro series should have you covered, as it now boasts the A17 Bionic chip. This is supposed to be the world's first 3nm processor inside any device, which should result in top-notch performance and longer battery life.
As for the cameras, the iPhone 15 Pro Max has 5x optical zoom and 120mm focal length as well as a 25% larger telephoto sensor. The Pro Max uses a petra-prism design to reflect the light to create separation between lens and sensor.
If you've got your eye on an Apple Vision Pro headset in the near future, the iPhone 15 Pro can create 3D Spatial Videos that you can then view through the headset when it launches.
iPhone 14 discounts will get even better soon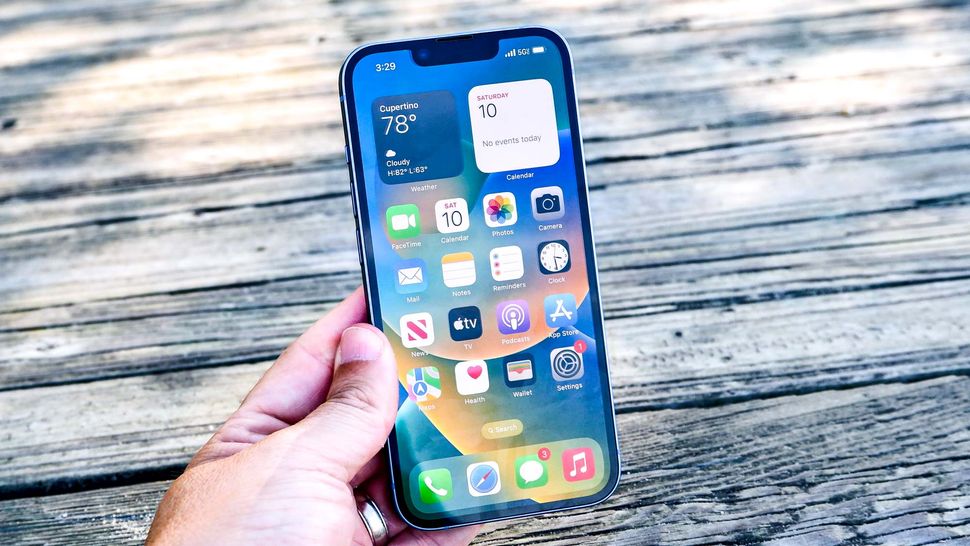 Yes, it's easy to find iPhone 14 deals right now, but if you're dead set on getting Apple's year-old phone then I would still wait until after the iPhone 15 series launches on September 22. Apple has even dropped the prices on the iPhone 14 and iPhone 14 Plus by $100, so you'll save even more if you hold out just a little bit longer.
The iPhone 14 Pro and iPhone 14 Pro Max have been officially discontinued, but you'll still be able to find both models on sale through carriers and retailers for months to come. And as the iPhone 15 release date approaches, I expect the discounts to get even bigger.
Also keep in mind that another Prime Day is on the way in October, so we could see even larger sales as we get closer to holiday shopping and Black Friday deals.
For now, keep it locked to our Apple Event hub for all the latest rumors and leaks, as well as our iPhone 15 and iPhone 15 Pro guides for the most up-to-date info.
More from Tom's Guide