It's come to this in iPhone 15 rumor land. We're obsessing over whether there will be two volume buttons or one long volume rocker on the iPhone 15 Pro. This now counts for excitement in terms of leaks folks, and I'm over it.
Meanwhile, Google is reportedly launching its very first foldable phone at Google I/O 2023 in the Google Pixel Fold. While I certainly will keep an eye on iPhone 15 rumors from now all the way to September, I'm personally more excited for the potential arrival of the Pixel Fold. Here's why.
The Pixel Fold is a highly anticipated phone
We've literally been waiting a couple of years for Google's first foldable, and there were some rumors that the Pixel Fold could launch at Google I/O 2022 last year. Then that event came and went and we reported in October that the Pixel Fold could launch in March. Welp, that didn't happen either.
We now have a rumored Pixel Fold release date of June 27, although pre-orders could start as soon the same day as Google I/O 2023 on May 10. So there's a lot of anticipation around this launch, even if the eventual release date will be more than a month away from the announcement.
There's just less excitement for me around the iPhone 15 and iPhone 15 Pro launch, as we know it's coming just like clockwork this September.
Samsung finally gets some foldable competition
Google has sat on the sidelines of the best foldable phone wars for years as Samsung has dominated the market, especially in the U.S. And now that we're almost up to the Galaxy Z Fold 5, it looks like Google will finally have a response to Samsung's flagship.
It sounds like Google's device will have a shorter design than the Fold 5, which should make it a bit easier to fit in a pocket and hopefully make it more comfortable to hold as well. Samsung could have the advantage when it comes to performance, since the Fold 5 will likely sport the same Snapdragon 8 Gen 2 for Galaxy chip as the Galaxy S23 series.
But the Pixel Fold could stand out in other ways. For one, we've heard that the Pixel Fold could be called Pixel Notepad, which means it could come with a stylus. This would give the Fold 5's S Pen support some competition.
The Pixel Fold's inside display may even feature a new Samsung-made M13 display, while the Z Fold 5 will get an older M12 panel, though the differences aren't clear at this stage. Throw in Google's typically stellar camera system with the Pixel Fold, and you could have a winner.
A chance for new software to shine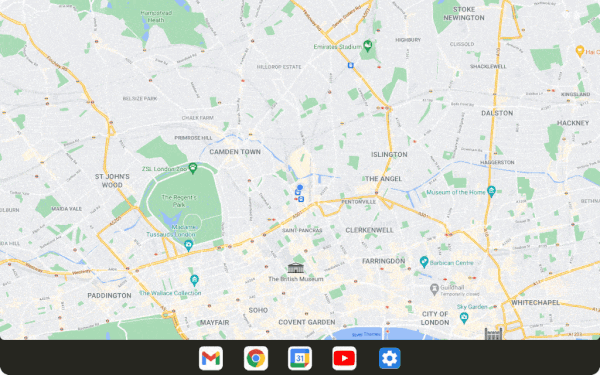 Google has worked hand-in-hand with Samsung on the software for the latter's Fold series, including a taskbar that makes it easy to switch between apps. This and other features will likely be included in the software for the Pixel Fold. This started with Android 12L, which is specifically designed for larger screens and adds support for multi-window functionality. Those changes were rolled into Android 13.
But now that Android 14 is almost here and the consumer-facing features will be formally showcased at Google I/O 2023, I expect to see more foldable-specific enhancements to be unveiled and hopefully make their way to the Pixel Fold. If we need to wait until the Pixel 8 launches in the fall for the very first Android 14-powered hardware, at the very least I would expect to see new Android 13 optimizations for the Pixel Fold.
A chance to win on price
Rumored pricing is definitely up in the air, as leaker Jon Prosser just shared that the Pixel Fold price will be $1,799. That frankly sounds like a bad idea, as that would likely be the same price as the Galaxy Z Fold 5.
An earlier rumor from leaker Yogesh Brar claimed that the Pixel Fold price will be in the $1,300 to $1,500 range. That could be up to $500 less than Samsung's foldable. If the iPhone 15 Pro Max winds up getting its rumored $100 price hike later this year, that would make Apple's phone $1,200 — or just $100 less than the Pixel Fold, assuming Google pulls off the reduced pricing.
Bottom line
A lot of people shrug when they see a foldable phone, asking "what's the point?" But Google has a real opportunity with the Pixel Fold to both convince many skeptics and take the foldable category more mainstream — at least until OnePlus launches its OnePlus V foldable later in the year.
And with Apple not expected to launch its own iPhone Flip or similar foldable for another year or two, Google could manage to steal a little bit of thunder from Apple and Samsung.
More from Tom's Guide