Ensuring the security of your devices while online is all well and good (read: incredibly important), but one of the more exciting attributes of some of the best VPN services is the ability to broaden your streaming horizons. To demonstrate the full potential of a streaming VPN, I've scoured the libraries of some of the best streaming services – all of which can be accessed no matter where you are around the world with the VPN providers Tom's Guide recommends.
Not only does switching your IP address through a VPN mean better online anonymity, it also allows users to appear just about anywhere in the world – ergo, the potential to access foreign content from on-demand libraries around the world. All you have to do is connect to one of its many servers around the world, and you can stream endless movies in seconds.
From Netflix to BBC iPlayer, Showtime to Paramount Plus, we've listed seven great movies you can stream with a VPN no matter where you are.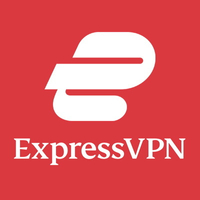 ExpressVPN – the best streaming VPN today
Able to unblock just about every streaming service you can imagine, including BBC iPlayer, Hulu, Peacock TV, Paramount Plus, Disney Plus, and Showtime, ExpressVPN ticks all our boxes. Great device compatibility, security features, and excellent customer support. The best travel companion (or if you simply want to explore content from around the world), ExpressVPN is top of the list and you can claim three free months.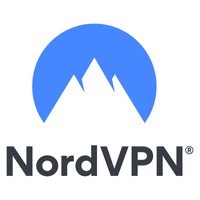 NordVPN – the one for Netflix unblocking
If you're a Netflix watcher through and through, NordVPN reins supreme as our VPN of choice for unblocking the streaming giant. Able to gain access to libraries around the world, it also one of the most well-known VPN providers on the market, with thousands of servers based around the world and excellent security features to boot. Its price point is also decidedly more desirable than ExpressVPN.
How I chose the movies to include:
Before I embark on this truly spectacular curation of movies, it's worth noting first what grants them a space on this list as great movies to watch using a VPN.
Firstly, I wanted to select a good variety of titles that represent different genres and tastes. They are also all movies that received a rating above 90% on Rotten Tomatoes (apart from one which I will not dignify with a response), including recent releases and a 90s classic.
I also considered the most popular streaming services that many households will likely have a subscription to. Movies available to stream on Netflix are prominent considering the streaming giant's reported 232.5 million subscribers as of April 2023. Other services included are those that are either free to use (BBC iPlayer) or offer a free trial at sign up (Stan), therefore allowing you to watch the movie without paying anything extra (other than that trusty VPN, of course).
Everything Everywhere All At Once (2022)
I may as well start strong. Awarded Best Picture at the 95th Academy Awards, Everything Everywhere All At Once follows Chinese American immigrant Evelyn Quan Wang (Michelle Yeoh) at something of a crossroads in her life. Waymond, her husband of more than twenty years (portrayed by Ke Huy Quan), is trying to serve her divorce papers, her relationship with daughter Joy (Stephanie Hsu) is strained, and the laundromat she runs is being audited by the Internal Revenue Service.
At a particularly tense meeting with the IRS inspector (Jamie Lee Curtis), Evelyn is faced with a version of her husband from an alternative universe, who explains the multiverse is at risk of being destroyed, leaving Evelyn with little choice but to verse-jump and confront the layers of possibility in turn.
While Everything Everywhere At Once is available to rent or buy in most countries, a Netflix subscription in Turkey allows you to watch the critically-acclaimed movie over and over again. Similarly, you can stream the movie on Showtime in the US.
Rotten Tomatoes: 94%
Stream it on Netflix Turkey
The Truman Show (1998)
Starring Jim Carrey, The Truman Show is a classic with a premise that we're maybe all guilty of questioning of our own lives at one time or another. Have our lives been minutely orchestrated within a giant dome and broadcast purely for the entertainment of others? Well, that's sort of, almost exactly the case for Truman Burbank (Carrey), whose life has been documented 24/7 since his birth.
The unsuspecting man lives in Seahaven Island and is controlled by the show's creator, Christof (Ed Harris), who attempts to mute his desire for travel through propaganda enforcing the dangers of traveling and constant messages to stay home. (Eerily reminiscent of the pandemic, no?) However, on the outside, a resistance is brewing to reveal the truth to Truman, while he himself is beginning to piece together that something isn't quite right as spotlights fall out of the sky and his presumed dead father appears, only to be quickly whisked away.
Unfortunately The Truman Show isn't available on streaming services globally. However, with a VPN you can watch The Truman Show through Australian service Stan, or Showtime in the US.
Rotten Tomatoes: 95%
Stream it on Stan
Rye Lane (2023)
Many are hoping and praying for a Rom Com renaissance that can capture the essence and charm of 90s and early noughties hits like Notting Hill and Bridget Jones. One contender is Rye Lane, starring David Jonsson and Vivian Oparah, premiering at the 2023 Sundance Film Festival.
Both Dom and Yas (Jonsson and Oparah) have experienced recent breakups. They meet when Yas overhears Dom sobbing over his ex's Instagram story in the gender neutral toilets of an art gallery. They proceed to spend a whole day together in South London, including going to dinner with Dom's ex-girlfriend Gia and his mate Eric who she cheated on him with, and stealing back Yas' A Tribe record from her own ex's house.
Available to stream in the States through Hulu, with a VPN you can access the Star hub on Disney Plus available to international markets and stream Rye Lane without the need for another subscription.
Rotten Tomatoes: 97%
Stream it on Disney Plus
Crazy Stupid Love (2011)
If Ryan Gosling isn't featuring somewhere in your movie night line-up, you're doing it all wrong. And while we resent the somewhat lacking rating on Rotten Tomatoes, we're saying with conviction that Crazy Stupid Love has to be one of the best – especially if you're after the abs show.
The first movie that captured the chemistry between Gosling and Emma Stone (who then went on to star in La La Land together), Crazy Stupid Love features a whole ensemble of talent including Steve Carell, who stars as Cal, a man struggling to accept the end of his marriage after discovering his wife Emily (Julianne Moore) has been unfaithful. Back on the dating scene, Cal befriends Jacob (Gosling), a self-confessed player, who, as it happens, might just be falling for Hannah... Who just so happens to be Cal's daughter. Messy.
Available on Netflix in Canada and Australia, those in the US will have to pay for a Hulu subscription to stream this Gosling favorite, making a VPN an absolute must.
Rotten Tomatoes: 79%
Stream it on Netflix Canada
Paddington (2014)
One for all the family, Michael Bond's marmalade sandwich-loving bear has captured people's hearts for many generations. Nothing has charmed the nation and the world quite like Paul King's live-action feature length movie, though. With Ben Whishaw lending his voice to Paddington, the movie also stars Hugh Bonneville and Sally Hawkins as Henry and Mary Brown who take in and name Paddington upon finding him in the London station of the same name after his long journey from Peru.
Along with their children and housekeeper, Mrs Bird (portrayed by Julie Walters), the Browns help Paddington track down the explorer who gave his aunt and uncle the iconic red hat he now wears in Peru. In the process, he must avoid the hateful taxidermist (Nicole Kidman) who wishes to stuff him and display him in the Natural History Museum.
Available on the likes of Crave and Binge in Canada and Australia, all you need is a Netflix subscription to watch Paddington in the UK and US (and you can find its sequel on Netflix in the UK and Australia).
Rotten Tomatoes: 97%
Stream it on Netflix
Get Out (2017)
Jordan Peele's directorial debut was a great success, picking up the Academy Award for Best Original Screenplay in 2017 and finding itself listed as one of the top ten movies of the year across multiple publications, with its follow-ups Us and Nope receiving similarly high praise.
Described as a psychological horror film, Get Out follows Chris Washington (Daniel Kaluuya) a black photographer who is preparing to meet his white girlfriend's (Allison Williams) parents for the first time and stay with them for the weekend in Upstate New York. Initially appearing to be overly welcoming – Chris suspects in a bid to show their comfort with their daughter's interracial relationship – things quickly start to transcend into the downright disturbing, leading to a persistent gut instinct to...get out.
In the US there currently aren't any streaming options for Get Out. Instead you'll have to buy or rent the movie. However, in the UK and Australia, Get Out is available on Netflix.
Rotten Tomatoes: 98%
Stream it on Netflix
Small Axe (2020)
While I'm sort of cheating with this one, Small Axe is actually a series of short films from Steve McQueen, detailing the experiences of West Indian immigrants in London across two decades – 1960s-80s. The anthology comprises five films and stars the likes of Letitia Wright, John Boyega, Jack Lowden, Gary Beadle, and many more.
All based on true stories, in Red, White, and Blue, John Boyega's character sets his sights on joining and reforming the police force after seeing his father assaulted during his childhood. Lover's Rock follows a love story between two young Black people who meet at a reggae house party. Alex Wheatle tells the story of the writer (portrayed by Sheyi Cole) and the novelist's time in prison following the 1981 Brixton uprising.
Encompassing themes of discrimination, prejudice, and love in the face of it all, Small Axe is currently available to watch for free on BBC iPlayer. As is the case with most movies and TV shows on the BBC streaming service, Small Axe is expected to disappear within the next seven months, but it's worth checking out BBC's extensive library of movies, boasting plenty of award winners and an abundance of British talent without paying a penny. Alternatively, in the US and Canada you can stream it through Prime Video.
Rotten Tomatoes: 97%
Stream it on BBC iPlayer
---
The key to streaming even more movies, a VPN proves itself as a handy piece of software that can unlock libraries of on-demand content. In turn, it can save you in the long run.
At a time where it feels like new streaming services are constantly popping up with different countries hosting different titles, a VPN allows you to reduce your subscriptions and get all the movies you could want from one or two reliable platforms. That, on top of its security benefits while streaming and otherwise browsing online makes a VPN an essential binge-watching companion.