While plenty take it for granted, countless people around the world need to use the best VPN to unblock Google. Those who live in China make up the vast majority of people for whom Google is blocked, so it's no wonder many residents and travellers are already using a China VPN to access the web.
If you're looking to do work on a business trip, or you're a Chinese resident looking to collaborate with people outside your country, having access to Google is essential – and it's not just Search that you'll need. If you want to use Docs, Gmail, Google Drive or even just your calendar, you'll need to unblock Google itself.
Unfortunately, not all VPNs can do the job, so which service should you use to unblock Google – and how can you do it?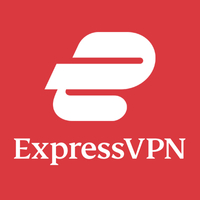 If you want to unblock Google with ease, we recommend using ExpressVPN. It's great for using Google in China and elsewhere, it's super quick and reliable, and there's great support in case anything doesn't work. Sign up now on ExpressVPN's website.
How a VPN works to unblock Google
Put simply, a VPN redirects your internet connection away from your internet service provider's (ISP) servers and routes it through its own encrypted servers. That makes your traffic unreadable to anyone – your ISP, the government, even the VPN itself.
However, to unblock Google, the VPN needs to make it seem like you're in a country that can access the search engine. That's done by sending your traffic through a server based in a country that doesn't block Google.
For example, if you're in China, you'll need to select a server in a nearby country – for example Japan, or perhaps India. You'll then appear to be in that country, and be able to access the site like those who live there.
It's worth noting here that while a free VPN can be useful, if you're looking to evade government blocks like China's Great Firewall you'll need more variation in server location and a better all-round package.
How to unblock Google with a VPN
Using a VPN to unblock Google couldn't be easier. First, you'll need to sign up to a VPN that's proven to be able to unblock the internet from within your country. Our VPN for China guide outlines our recommendations, and our UAE VPN guide will help if you live in Dubai, Abu Dhabi, or the rest of the country. (While Google isn't totally blocked in the UAE, a VPN can give you full access to everything the company offers.)
Once you've signed up to a VPN, next you'll need to install it. Just follow the provider's instructions, and then open the app.
After that, all you need to do is pick a server outside China that will deliver good speeds, connect to it, and head over to Google. And, once you're up and running, you'll be able to take advantage of all the other VPN uses now available to you.
Which VPN can unblock Google best?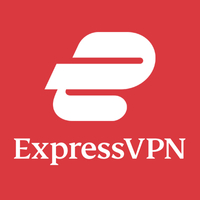 ExpressVPN is the best VPN for unblocking Google, both for residents and those travelling to the country. That's because it's the most reliable service for unblocking Google and tons of other blocked content, and it does that while providing excellent speeds, great security, and staying incredibly easy to use.
With over 3,000 servers and 94 locations worldwide, you're pretty much guaranteed to get a good connection wherever you are, and if you have trouble accessing Google for whatever reason, the 24/7 live chat support should be able to get you up and running again quickly.
ExpressVPN also provides excellent encryption and has been proven to keep no logs on its users. This is especially useful in countries like China with very strict internet laws, as while not necessarily illegal, you might not want to be caught using a VPN without authorization.
What's more, Tom's Guide readers can claim three free months of ExpressVPN, and you'll also have a 30-day money-back guarantee so you can make sure it works for you before you commit.