Sunblock? Check. Toothbrush? Check. Travel adapter? Check. But have you got a travel VPN ticked off your packing list? If you haven't, you may be missing a trick. There are plenty of VPN uses for travelers that mean you'll want to ensure this piece of software is figuratively stowed away in your luggage (read: installed on the devices you're taking away with you).
From securing your connection while using public Wi-Fi to watching your favorite streaming services wherever you are in the world, we explain exactly why the best VPN is essential when you're going away.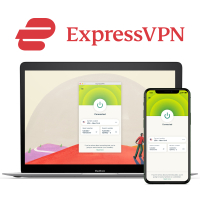 ExpressVPN – the best VPN overall
ExpressVPN gets 10s across the board for us. Its interface is clean and easy-to-use, it's speedy and great for unblocking some of the top streaming services, and it's got a bunch of great security features to keep your connection secure.
With tons of global locations, it's the perfect travel companion, ExpressVPN is top of the list and you can claim three free months.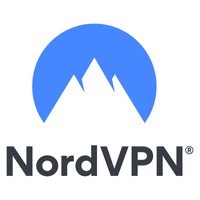 NordVPN – a big name in cyber security
NordVPN is renowned – and for good reason. Boasting a boat load of top shelf security features, speedy performance, and unblocking prowess, it's also great for unblocking, especially if you're looking to binge on Netflix.
If you're after something that's a touch more affordable than ExpressVPN but is just a touch behind, NordVPN will look like a very tempting proposition.
1. Use a VPN when booking flights
Before you've even jetted off, a VPN can come in handy for booking your vacation. While not foolproof, it has been known that changing your location – even to another country entirely – can secure lower prices, particularly when it comes to booking flights and hiring cars. If nothing else, it can protect you from trackers. Especially if you've been researching flights for some time, you may end up seeing more inflated prices. A VPN switches your IP address so you can view and checkout, securing the true price.
2. Better security when connecting to public Wi-Fi
While you're abroad, it's likely you'll be hopping from network to network as you frequent cafes and restaurants, and the lounge in the lobby of your hotel. Let it be known public Wi-Fi may not offer the same safety net as your password-protected Wi-Fi at home. A VPN is essential, loaded with powerful encryption. The most secure VPN ensures data travelling between your device and the network you're connected to is kept for your eyes only.
Alongside concealing your IP address and masking it with another, a VPN also protects you against trackers as well as more malicious threats. When seeking out the right VPN for you, look for a service that offers features like a kill switch, has AES-256 encryption at the least, and states a no-logs policy.
3. No excuses, you can get a VPN on just about any device
In many ways, it's like a travel plug (sort of); able to install and utilize on just about any device whether you need an iPhone VPN or an Android VPN, or one for your tablet. Even if you happen to be taking your Fire Stick with you, all the top VPN providers we recommend have a host of clients with one likely available for your given device.
4. Get access to your preferred streaming services
While you're out of the country, it's fair to assume you might be having too much fun and the thought of binge-watching the latest Netflix series will be the last thing on your mind. In case you're in need of some downtime and want to watch something live or on-demand, though, you'll likely need a streaming VPN, with many platforms otherwise geo-restricted.
Want to watch UK TV abroad? You'll need to be able to port yourself back to the UK by connecting to a UK-based server. The same goes for tuning into networks in the US, including the likes of ABC, NBC, and The CW.
This goes for live TV, too. If there's a sporting event you simply can't miss, a VPN allows you to live stream your native broadcasters from anywhere in the world.
5. Bypass censorship laws in other countries
Depending on where you're travelling to, it's important to consider the fact some of the websites and apps you usually use might actually be blocked in certain destinations. There is an obvious need for a Turkey VPN or China VPN, but it's not just the usual suspects that might spring to mind where censorship is concerned.
The need for a Canada VPN has become more and more prevalent alongside a US VPN as surveillance in these countries increases. While you may only be passing through, it makes sense to be extra vigilant with your data, as well as ensuring you can access everything you normally would including social media apps and news websites.
6. Avoid your bank potentially being frozen
Although letting your bank know before you intend to travel should avoid any problems, connecting to a VPN server in your home country will minimize any risk of being locked out of your account with no concern for suspicious transactions. And if you do happen to forget to tell your bank in the first place (we've all been there), then there's even more reason to simply turn on your VPN and port yourself back home.